If you can't afford the expensive Samsung Galaxy S10 and S10+ costing more than S$1,000, the Korean company is hoping that its next best high-end model, the Galaxy A80, might win you over.
Out in Singapore on July 6, the new phone's main selling point is its nifty-looking rotating camera at the top of the screen. When you decide to take a selfie, a top panel slides out and rotates the camera array within it to face you.
So, the front and rear cameras are the same whichever way you fire away. In demos earlier this year, Samsung had pitched the Galaxy A80 as a fun, nifty phone for folks looking for something different, rather like how Chinese phone makers have turned to pop-up cameras.
The good news about a rotatable camera, of course, is that there's no need for an ugly notch at the front to hold the lenses. This means the Galaxy A80's 4.7-inch screen has really slim bezels, adding to the phone's sleek glass finish.
At a time when Chinese phone makers like Oppo have sought to solve that problem through such mechanical innovations, it's timely Samsung came up with the Galaxy A80.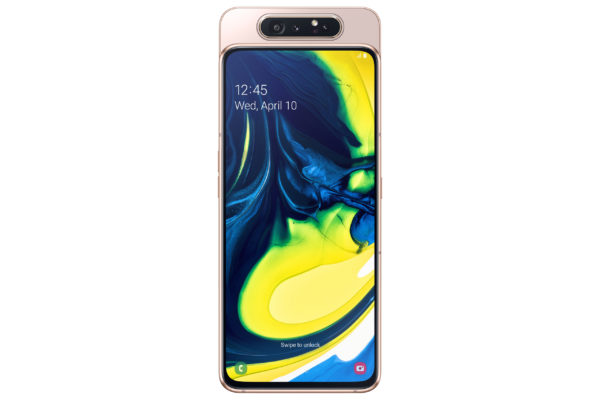 It sports a 48-megapixel main camera that will do most of the heavy lifting, whether you are shooting food pictures or holiday selfies. There's also a wide-angle 8-megapixel camera if you want to capture, say, a wider landscape view.
On top of that, you get a 3D depth sensor, a technology that can be used to produce more realistic bokeh in shots with dramatic, shallow depth of field.
The main problem for Samsung is the price of the Galaxy A80. At S$898, it may seem to be priced too close to more capable flagship phones, like the Huawei P30 Pro that is going for under S$1,100 online.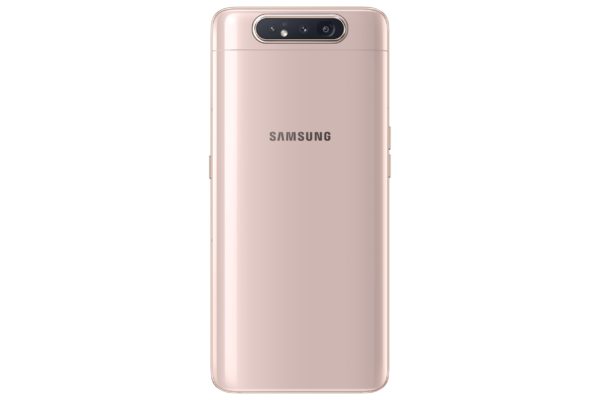 The new Samsung phone also comes with one compromise. Instead of the sharper Quad HD+ screen on the Galaxy S10 and Galaxy S10+, you get a Full HD+ one offering 1,080 x 2,400 resolution.
To be fair, it's not too shabby, considering it's a nice Super AMOLED display promising vibrant colours. Fortunately, you get adequate 8GB of memory and have a decent 128GB of storage onboard. Plus, there is an on-screen fingerprint sensor as well.
So, glass half empty or half full? A worthy alternative to the more expensive Samsung flagships with most of their features or something you'd better off avoiding given its high price? We'll have a review of the phone in the coming weeks.