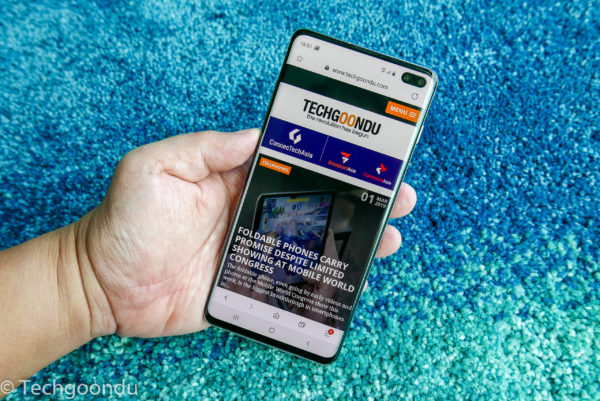 Despite all the attention on its foldable phone of late, perhaps the more important model to most users as well as Samsung itself is the regular-looking Galaxy S10+.
This flagship model is likely to be the one that most of its customers will buy, simply because of the relatively lower cost (who has more than S$2,000 for a foldable phone?) and the familiarity.
In all the important things that you look for in a phone – looks, camera, battery life and performance – the Galaxy S10+ impresses. It is a superb all-rounder.
Let's start with the appearance. The near-full screen experience is here on the Galaxy S10+, thanks to Samsung moving the camera cluster at the front to the top corner.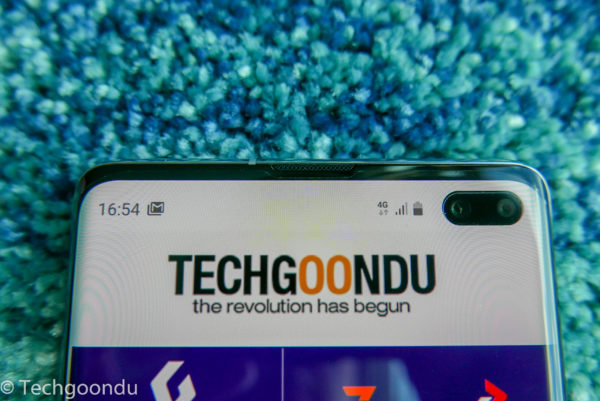 This cut-out method does away with an ugly iPhone-like notch while avoiding a thick bar at the top. Some people might say this is distracting but I find it a lot less irritating than a notch.
The curved sides, a trademark feature of Samsung's flagships in the past three years, is also attractive and not as thin as the first models featuring it. So, the phone is easier to hold.
The thin edges are not just for looks. The largest in the new Galaxy S10 series, the Galaxy S10+ has a pretty big 6.4-inch screen. Yet, because the edges are so thin, you don't carry any extra bulk when you hold it your hands. It's feels right.
All in, there is little to fault the look and feel of the Galaxy S10+. Yes, there are fingerprints on the back but depending on the colour (white is less bad), they may not be that big a problem, especially if you're used to them by now.
For many users, the star feature of the phone is clearly mobile photography. That is the the job of two cameras at the front for selfies and the three at the back for more regular shots.
From food photos to night landscape shots, the Galaxy S10+ is capable of some good-looking snapshots that are sharp and show good detail. As a handy everyday camera, it is a great companion.
If there's a complaint, it's that the brightening of a night scene can be a little overwhelming at times. On most occasions, it does well to balance bright light sources with a dark background but sometimes it overdoes the ISO setting, resulting in noise that can be clearly seen.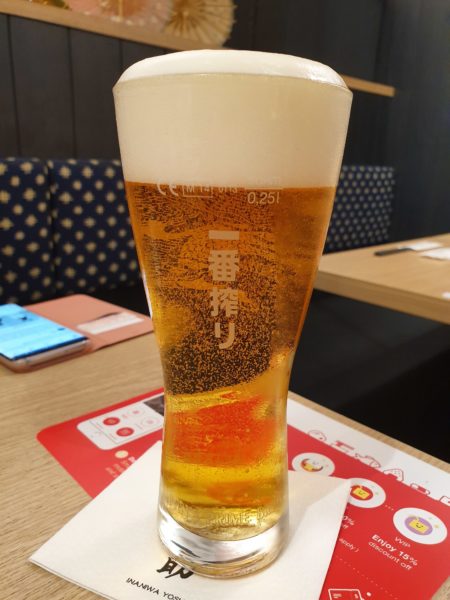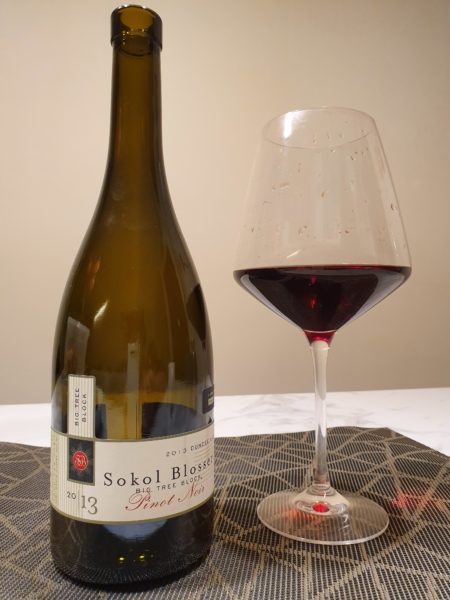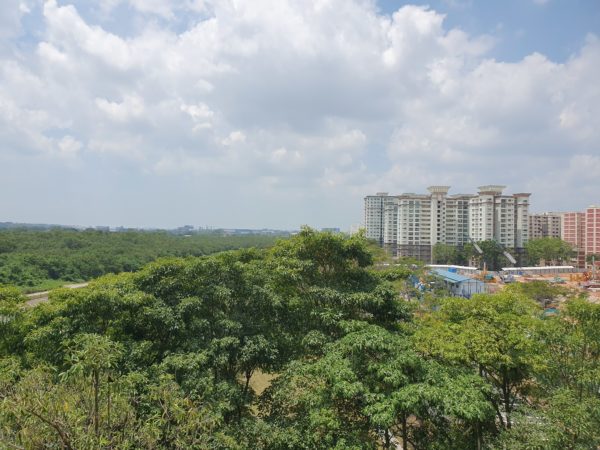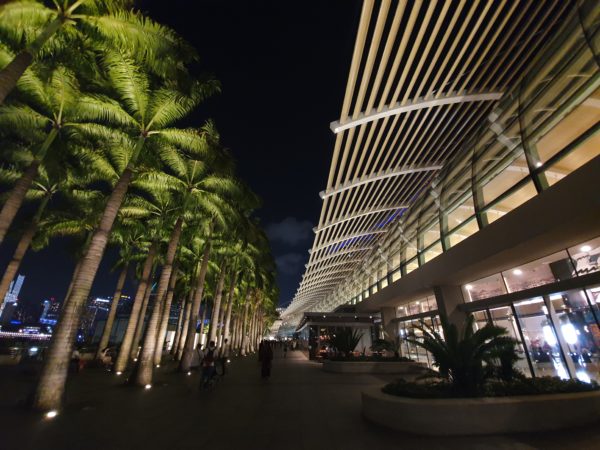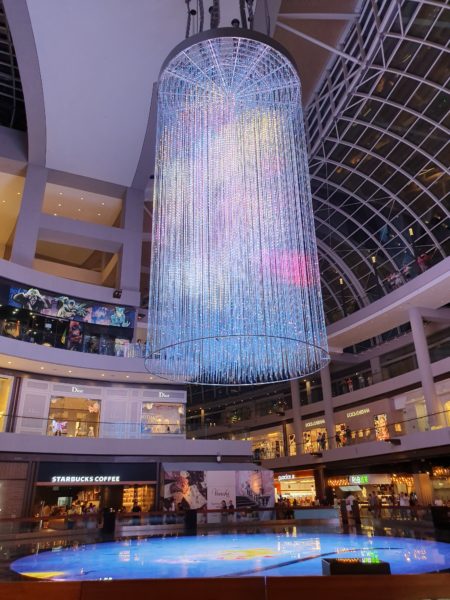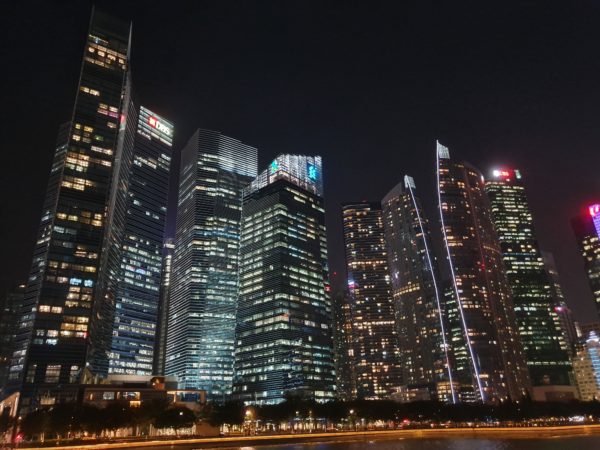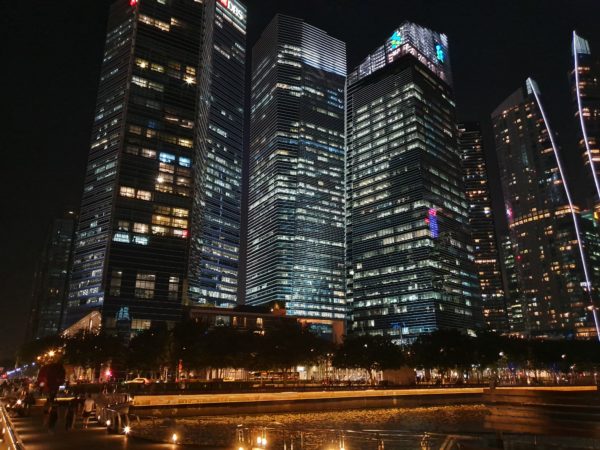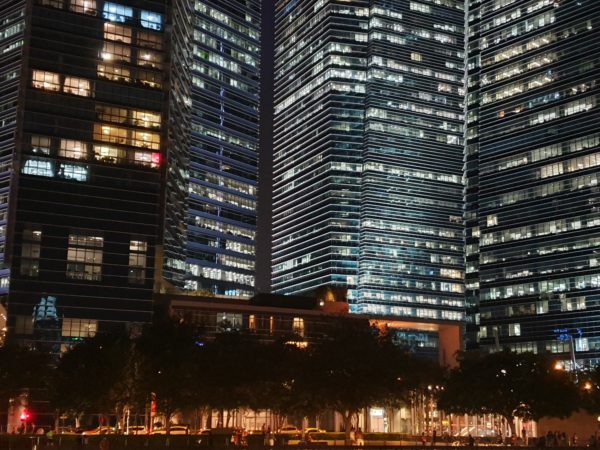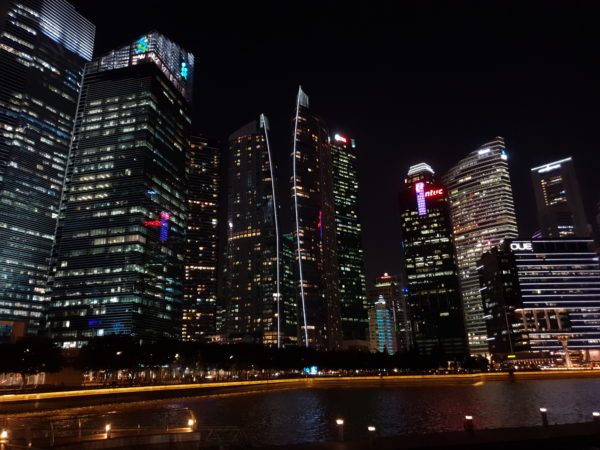 You can overcome this by choosing manual controls and dialling down the ISO. This means you need a longer exposure, which in turn means that you need a steady hand or a tripod to reduce camera shake.
There's just a limit to what post processing can do, with the limited lenses in small cameras. Plus, of course, the skill of the photographer. I'm just a casual user.
What I like is the versatility offered by the three lenses, which let you zoom in or go pretty close up when you need to. You have a 12-megapixel telephoto lens, a 12-megapixel wide-angle lens and a 16-megapixel ultra-wide lens, which are great for many of the situations you come across each day.
In particular, the ultra-wide lens offering an 123-degree angle of view is great for landscape shots. There can be some distortion at the sides, depending on the angle, but it's still a handy tool to have.
There are a number of other fun features, for example, Live Focus, which lets you blur out the background and create all sorts of cool effects. Okay, great for Instagram but your photo has to be great to begin with.
All in, I'd say the Galaxy S10+ is an impressive camera. It may not have that many lenses as some upcoming models but three at the back are good for versatility.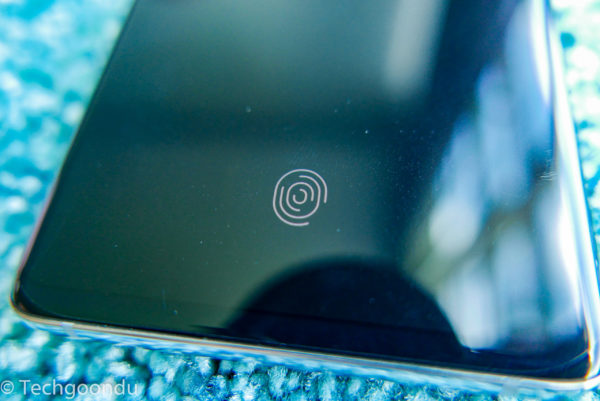 What also impressed me during the past few weeks of using the Galaxy S10+ is the fingerprint sensor. This is the in-screen sensor that lets you tap on the screen to unlock the phone easily.
The feature only works in the lower half of the screen, unlike some upcoming models that promise to have the entire screen available for unlock, but that's good enough for me because usually there's where my thumb can reach easily.
Helpfully, Samsung has added an icon where you should place your finger. To be honest, I still prefer the good old sensor at the back because you know exactly where to place your finger.
Then again, an in-screen sensor is the latest cool feature. For those seeking it, I'm happy to say it works fine on the Galaxy S10+. It takes no time to unlock the screen.
On most occasions, this is also the preferred method for me because it is faster than, say, scanning your face. You don't have to align the camera to your face, for starters.
Perhaps more importantly – and this has been missed by most reviews – the phone is certified by the Fido Alliance, a group of companies involved in biometrics.
This means the Galaxy S10+ is secure enough to be used for many services in future, from checking in at airports to confirming bank transactions, as more of them rely on a fingerprint stored on a mobile device instead of a server for authentication.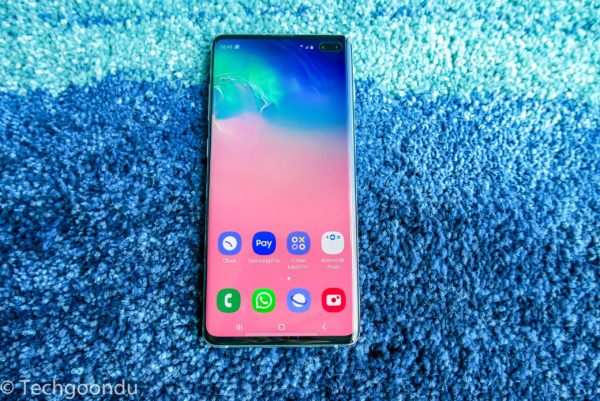 Most of the things you expect Samsung to do well in are done properly in the Galaxy S10+ as well.
The octa-core Exynos processor with 8GB of RAM onboard bring enough muscle to the engine room, so apps fire up without delay. You don't expect less of a new flagship phone, to be fair.
The 6.4-inch AMOLED screen with Quad HD+ resolution also impresses. Watching YouTube videos, for example, are a joy with the vibrant colours and contrast.
If you don't like Samsung's typically aggressive palette, you can switch modes from the default Vivid to Natural. You can also tune your white balance yourself. In other words, you customise to your liking.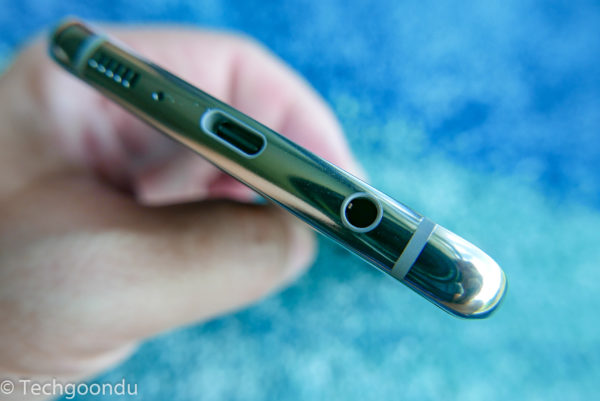 This is one reason why I think of the Galaxy S10+ as an excellent all-rounder. Yet another is the headphone jack that Samsung has decided to keep, despite earlier speculation that it won't.
Folks who have great earphones can simply plug them in instead of adding a dongle or turning to new Bluetooth earphones, as some have had to with other phones that did away with the headphone jack.
Indeed, Samsung's design shows that you can retain the headphone jack and still have a sleek phone. Couple that with a beefy 4,100mAh battery and it's made good use of the limited real estate inside the slim case.
The power pack easily lasts more than a day of regular usage for me. Of course, your mileage may vary depending on the type of apps you run, but there is no doubt the Galaxy S10+ can last the distance for most users.
Finally, the Samsung One UI interface should satisfy those who are picky about the software. Neat and tidy, unlike Samsung's software from the past, it presents information clearly and uses space well.
I wish there was higher information density to squeeze in more data, say, in the settings page, but I'm nitpicking. Samsung has kept things neat with its version of Google's Android 9 operating system.
The one thing I will criticise Samsung for is the sky-high prices that it has been charging of late.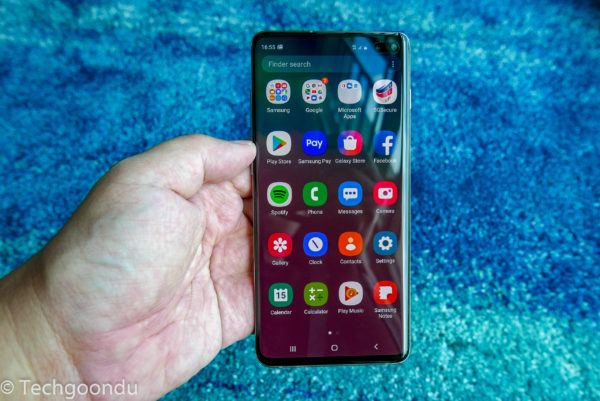 Following Apple's lead, it has priced the Galaxy S10+ at S$1,398 in Singapore for the basic 128GB version. If you want 512GB, pay S$1,798 and if you just want to show off, there's a 1TB version for S$2,198.
I like the Galaxy S10+ very much so if I were to buy one without a telecom operator contract, I'd choose the 128GB version and pop in a microSD card. You can add 400GB for about S$140, instead of paying Samsung S$400 more.
At first glance, the Galaxy S10+ may look similar to other Galaxy phones in the past couple of years. Fire up the phone and start using it, however, and you will appreciate the useful additions, like the in-screen fingerprint sensor and slimmer edges around the screen.
These are important features that are needed to keep the South Korean phone maker ahead of the chasing pack of Huawei and other Chinese phone makers.
While foldable phones may be cool, the big battle in the next few months is likely to be fought by more regular phones such as the Galaxy S10+.
In this new flagship, Samsung has made an attractive phone packed with the right features to win over a broad market of users. Well, at least those who can afford it.