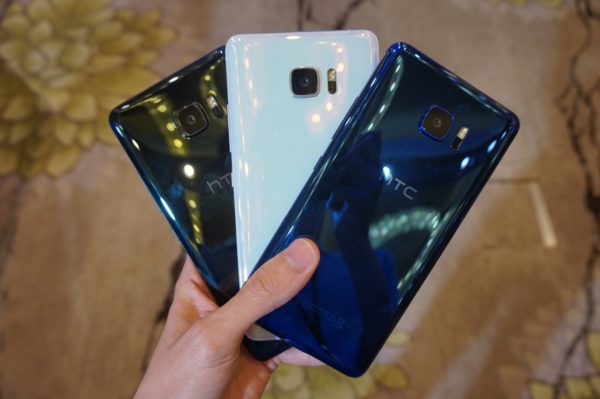 After recording a seventh consecutive quarterly loss, HTC is looking to start afresh in Singapore in a bid to turn its fortunes around.
In an interview after the launch of the HTC U Ultra and U Play in Singapore this week, HTC's president for smartphone and connected devices, Chang Chia-lin, said that Singapore is going to be a key market for the company in 2017.
"Half of Singapore is a high-end market. So we need to be able to capture the high-end portion and then the brand will come back," he told Techgoondu.
"If we can't capture enough market share and consumers in Singapore in the high-end, I think Southeast Asia is going to be difficult, so it is going to be a good barometer for us," he added.
In line with this strategy, HTC will be shifting its priorities away from the low-end market as well, and will streamline its product portfolio to only six or seven phones this year to focus on the high-end market.
"We want to be able to capture the premium first, and probably our focus will be on fewer models. Basically mid-tier, premium flagships," said Chang, pointing out that the low-end market has become too competitive to make enough profit.
HTC has always been better known for its premium products. However, in today's saturated smartphone industry, this alone is often not sufficient to capture the average consumer's interest.
This is where HTC has always struggled: marketing its products. Compared to other household names, such as Samsung, HTC often had a relatively small marketing budget. For far too long, it could be said that HTC took its old motto, 'Quietly Brilliant', too literally.
Forget the global market. One only needs to take a look at Singapore, where HTC advertisements are close to non-existent, overshadowed by the barrage of marketing from the likes of Samsung, Huawei and Oppo. Aside from a service centre in Somerset, there is no physical store for the Taiwanese company.
Even its 2016 flagship, the HTC 10, which was an all-around excellent device, was largely ignored in Singapore due to poor communication and advertising. Announced in April 2016, it only reached local shores via Lazada at the end of July, and was only made available at local telcos in September.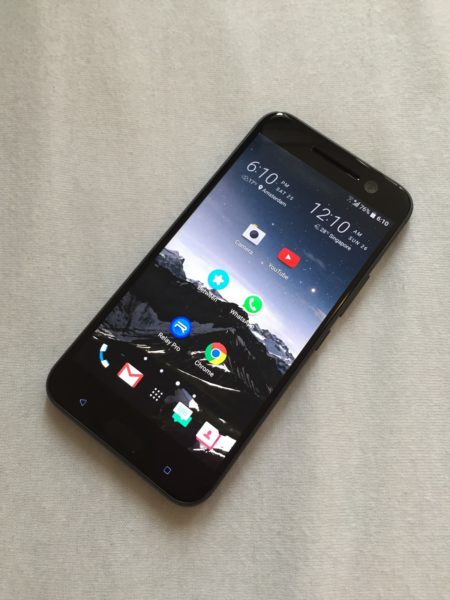 Many HTC fans were left in the dark leading up to its arrival, with HTC Singapore's Facebook page suddenly going quiet from the end of March till early June.
Some diehard HTC users even turned to parallel imported sets instead of waiting for the HTC 10 to turn up officially. Many others, however, turned to other manufacturers.
"It was bad. Really bad for us," admitted Chang. "Every week I get e-mails about Singapore. It's like, 'Don't forget, you have solid fans here.' So we have a lot of catching up to do."
"I think we had a good basis in Singapore. It slipped a little bit in the past two years or so," he said, referencing the HTC One M9 that was badly received in 2015 as well.
In order to become relevant again in Singapore, HTC is looking to start over in Singapore, beginning with the recently launched U Ultra and U Play. The new 2017 phones come with a completely overhauled design philosophy, a change from metal to glass designs.
In addition to design, HTC will begin to be more aggressive in its marketing efforts for the U Ultra and U Play in Singapore as well. But don't expect huge pop up stores or giant billboards to suddenly sprout up around town.
"I wouldn't dare to say we are going to do massive advertising here. But you will see that we are going to be massive in digital advertising," said Chang. Below-the-line advertising, along with a few rented bus advertisements, will complement these efforts as well, he added.
Time will tell whether or not HTC manages to pull off a unlikely comeback story. Having once commanded 11 per cent of the market in the second quarter of 2011, HTC saw its market share plummet to less than 2 per cent in 2015.
Folks who remember HTC in its heyday and still look forward to its new phones will be happy to hear its renewed optimism.  For them, this will bring yet another choice in an already competitive market. For that, HTC may have to be audibly brilliant, instead of being just quietly so.