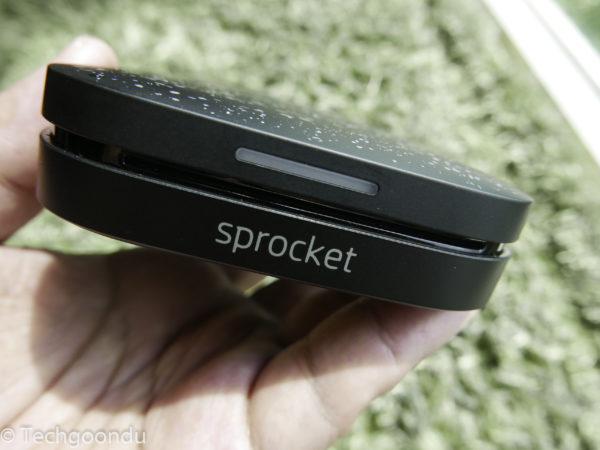 HP's Sprocket New Edition portable printer is the type of gadget you want to bring to a kid's party, churning out small photo mementos of the occasion that the little ones can bring home.
Out late last year, the updated version of HP's original pocket-sized printer promises better print quality and some augmented reality (AR) features that might appeal to some adventurous users.
However, the main attractions of this handy printer remain its pocket size and quick prints. Fire up the 172g gadget as you download the accompanying app on your phone, then connect via Bluetooth and you're set to go.
Okay, you also need to load the paper, of course. I hesitate to say the setup is a fuss-free operation because the app did crash a couple of times when I was setting up the Sprocket New Edition with my LG V30+ phone.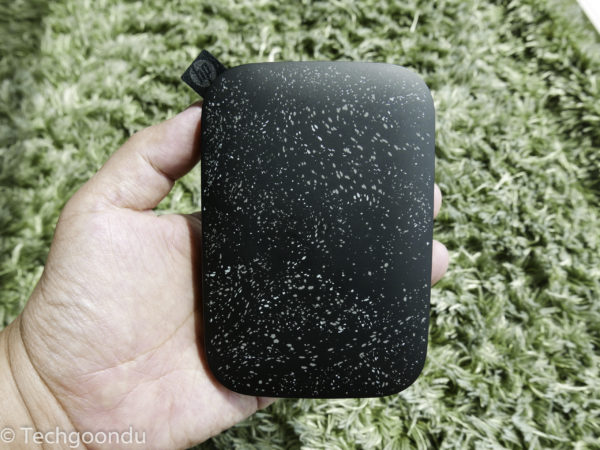 Still, generally, the steps are easy to follow. Despite the occasional hiccup, you should be on your way in no time.
The app itself is generally easy to fiddle with as well. To print the photos on your phone, simply select from a gallery. If you want to print photos from your Facebook or other social media accounts, you can log in to those in the HP app as well.
I like it that it goes beyond the rudimentary and lets you monitor and view the print queue as well. If you accidentally sent the same photo to print twice, you can still cancel one of them.
Print quality, to be honest, is nothing to write home about. For some reason, the first printout I got had worrisome lines stretching across. Fortunately, this didn't happen again in subsequent printouts.
You do get decent colour vibrancy and contrast but again, this is a fun printer that appeals with its speed and versatility instead of picture quality. I'd say the 2 x 3 inch printouts are decent enough.
What's impressive is the Zink ink technology used here. It is instant and fast, so there's no need to wait for the ink to dry or for multiple passes in the printer.
What comes out of the little gadget is immediately good to go. That's important if you have young ones and their curious fingers reaching out for the printouts impatiently.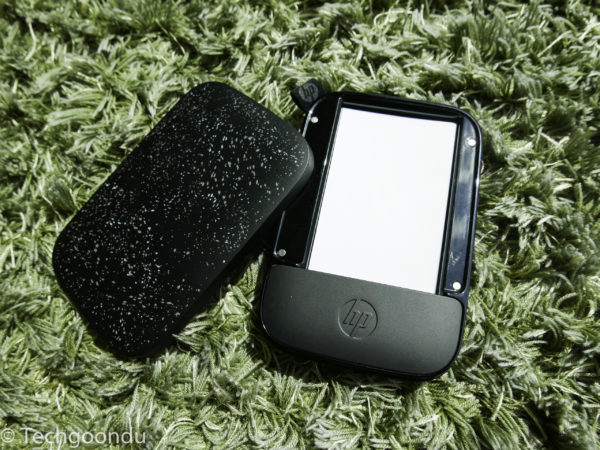 The Sprocket New Edition, also known as the Sprocket 200, also lets you store some "hidden" content in your photos, for example, an audio recording or another image, by tagging them on virtually.
This way, when you take the physical photo and scan it with the Sprocket app (using your phone camera), the hidden content pops up.
The AR feature is another fun element that might be cute to some users, but it needs some getting used to. Plus, you'll want to have the HP Sprocket app installed as well.
Do note that the portable printer uses a old micro USB connector, so be prepared to bring a separate cable or adapter if your phone uses the newer USB-C port instead.
This is a small issue but perhaps HP could have gone with the new connector instead, since it's going to be a lot more common in the months ahead.
At S$199, the Sprocket New Edition isn't cheap. Neither is the special paper that costs S$33 for 50 pieces. However, it does make for a fun companion when producing quick photo prints for the young ones at home. Its portability and app features add to its appeal as well.
UPDATE at 10/01/2019, SGT 4:47pm: The original article referred to the printer by its specific model name – Sprocket 200. This has been updated to refer to the official name that HP is using on its communications with consumers – The Sprocket New Edition.