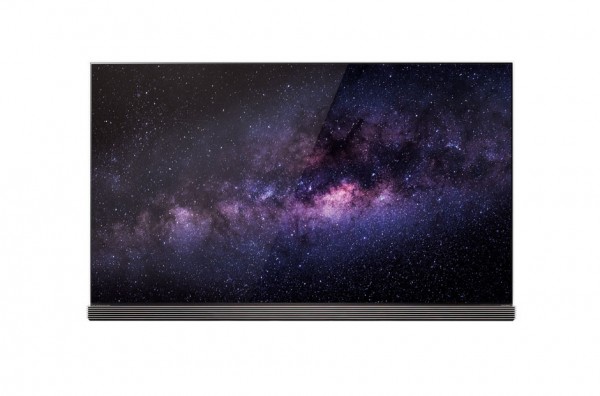 Once you've seen an OLED TV, you'll never look at another TV the same way.
The deep blacks, the naturally flowing motion and the superb contrast are things you find hard to replicate on the best LCD TVs, even the most expensive models from Samsung and Sony.
With the G6 Signature OLED TV, LG has taken the technology and put it into one stunning package that knocks the stuffing out of other price-no-concern contenders.
Let's first get the price out of the way. The S$12,999 cost for the 65-incher isn't for everyone, certainly not video buffs like me, even if I can bargain hard at an electronics store for a discount.
But this is the state of the art now. The TV of TVs to beat if you are buying the best image quality for your Netflix or Blu-ray movies and TV shows, or even your kids' Peppa Pig episodes.
At its thinnest, the screen is no thicker than a few credit cards stacked together. Picture-on-glass, as LG describes it, is no exaggeration.
During the time this test unit sat in my living room, I told my two-year-old daughter never to put her tiny hands on it, in case she accidentally toppled this fragile-looking display over!
The base unit, which also includes a surprisingly decent Harman Kardon speaker setup, holds the thin screen up like a giant card holder, if it's sat on a console table. I'd hang this beauty on a wall if I had the moolah to buy one.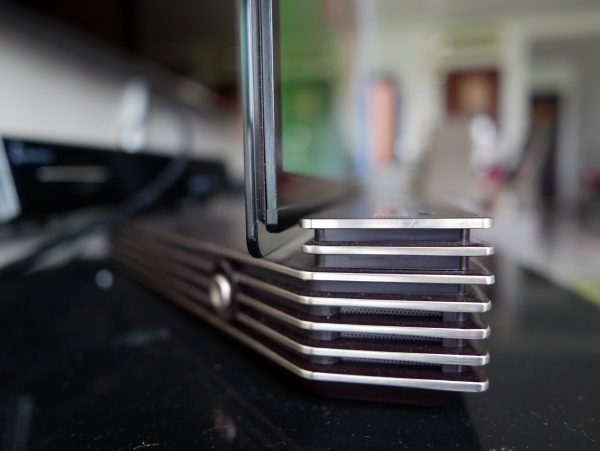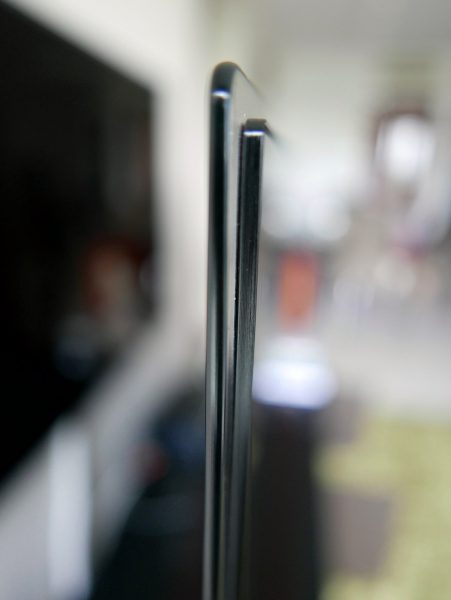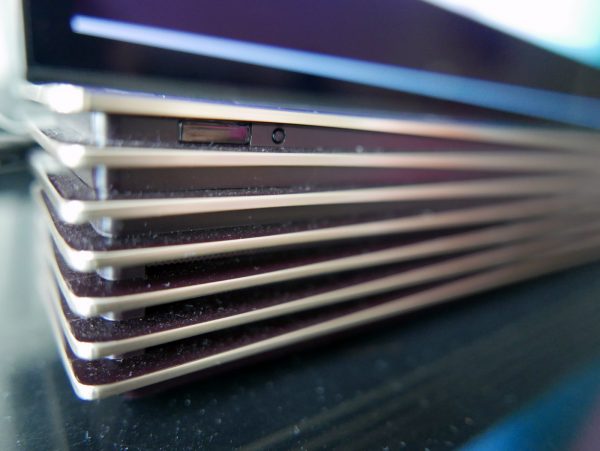 And I'm so glad LG agrees that curved screens are a passing fad. Its flagship TV this year is rightfully a flat screen, not a contraption that you have to wrap your eyes around.
But enough about the looks. What you have always read about OLED TVs, the brilliance you'd find in the G6 Signature. Last year, I tried out one of the Korean company's 55-inch 4K OLED TVs and was impressed by the quality. This year, I'm just smiling whenever I fire up some familiar content.
One of my favourites is Interstellar. The deep, vast blackness of space is simply stunning when shown on a large 65-inch OLED screen. The stars that dot the heavens are like shining diamonds on a black blanket, I remember from last year. They are just as brilliant this year.
With OLED, you don't get the irritating light spots whenever a dark scene shows up. Black is black here, unlike even the best of LCD TVs.
I own a Samsung JS8000, a high-end model from Samsung last year, and I can tell you it irritates me to no end to see its light sources popping up in scenes in Interstellar. The same, whenever the end credits roll on screen.
On OLED, you don't get those issues. In fact, another common LCD problem is motion. No matter how much the technology has improved, it just doesn't do moving objects as clearly or naturally as OLED.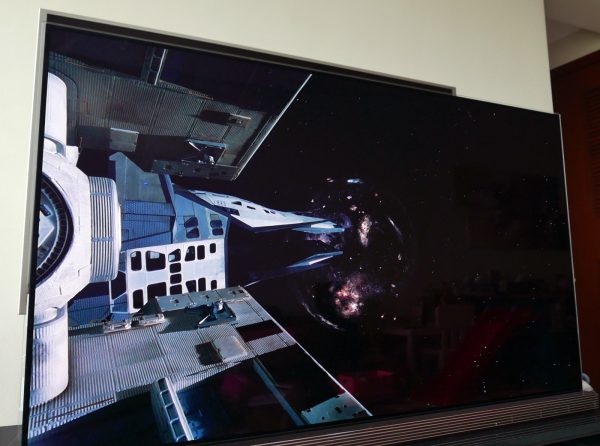 To test this, I would fire up familiar sequences like the many moving and tracking shots from Christopher Nolan's The Dark Knight. Sure enough, there wasn't any of the jitter that is so annoying.
Nor was there buzzing when it came to small patterns, like those on a tie or suit worn by Morgan Freeman's character in many of the scenes. Or from the lines from many of the scenes showing tall skyscrapers. Just remember to switch to Cinema mode.
So, if you want a TV to show off the best images, clearly OLED is the choice. Okay, I'm sure old Batman movies are not the only things you want. Blu-rays are so yesterday, I get it.
So, I fired up the latest Netflix 4K content. The image certainly looks sharp, so sharp that I can see the pores on the actors' faces. When it comes to detail, the G6 Signature has it in spades.
Netflix offers another hyped-up feature today – high dynamic range (HDR). Play Marco Polo, the TV series that's now the go-to test for many video buffs, and you'd see how sun rays, in particular, look so bright and realistic. In some scenes, you might find yourself squinting a little to avoid the brightness.
This is not particular to OLED TVs, I must say. Sony's flagship models also do HDR very well. But LG will play back both HDR10 and Dolby True Vision formats, so you're covered if you want a TV that supports everything.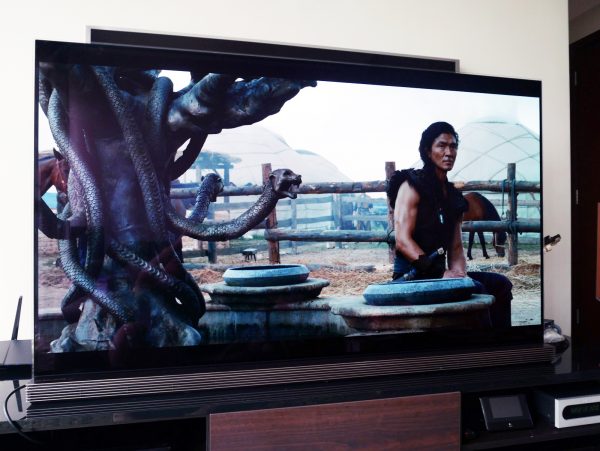 If there's one thing you'd argue that LCDs could do better than OLEDs, then it may be peak brightness. In sunny Singapore, you'd often want a brighter screen.
However, the G6 Signature posed no issues even in my apartment, which is bathed in sunlight in the day. It turns up the brightness and contrast well if I want it to.
I'm also happy to report that LG has made up for the parts that fell slightly short of "premium" or "flagship" quality last year. The remote controller now is weightier and feels more sturdy than the plastic version common on all other LG models.
No wait, you actually get two remotes – there's also a smaller one with fewer buttons that allows for quicker access. It's great for folks who don't want so many things to fiddle with.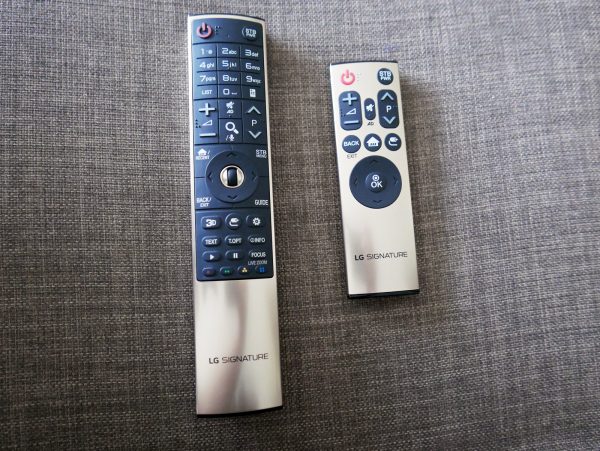 Like with its other smart TVs, the LG Web OS interface is also zippy and easy to access. Large menus pop up without delay and common apps like Netflix and YouTube work out of the box, as long as you've set up your Wi-Fi.
As I mentioned briefly earlier, the sound on the G6 Signature isn't too bad either. The 60-watt, 4.2-channel system offers surprisingly refined bass when explosions kick up on screen. It also supports a DTS decoder, so it can play the high-quality soundtrack on your movies and TV shows.
But it's no replacement for a proper home theatre system, for sure. I suspect that's what you already have if you're spending this much on a TV. Why let the best images go with anything but the best audio?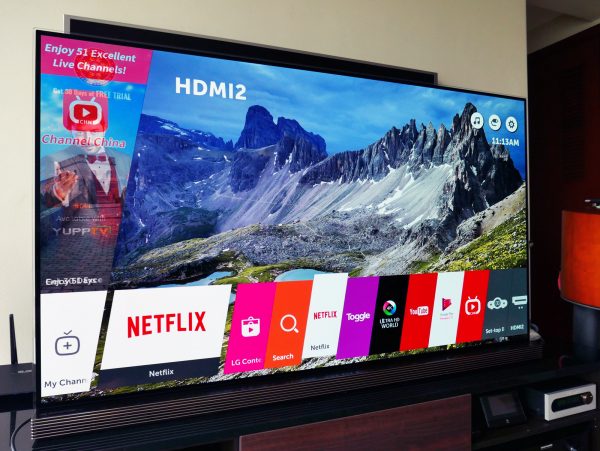 Make no mistake, the G6 Signature is the best TV you'd find at an electronics store today. I have seen the best offerings from Samsung, for example, which spot the fancily named Quantum Dot, and I know the best LCDs come with local, direct dimming that does away with some of the common issues on cheaper LCDs, but OLED is clearly ahead in terms of image quality.
As I write, Samsung is readying a souped-up version of Quantum Dot in future that is said to rival OLED, but until that comes along, the best TV today is the best OLED TV.
That means the G6 Signature. I'd like to say "shut up and take my money". Unfortunately, I don't have S$12,999 handily around for a TV.
Good news is, there are other OLED options today, like the LG E6 which goes for S$9,999 for a 65-inch version. It's got the image quality, just without the svelte profile. I'd go for that if I want to save up the balance for a nice sound system.
However, for folks who simply want the best, the G6 Signature is clearly the one. If the 66-incher isn't big enough or expensive enough, there's also a 77-inch one. It's only S$36,888.