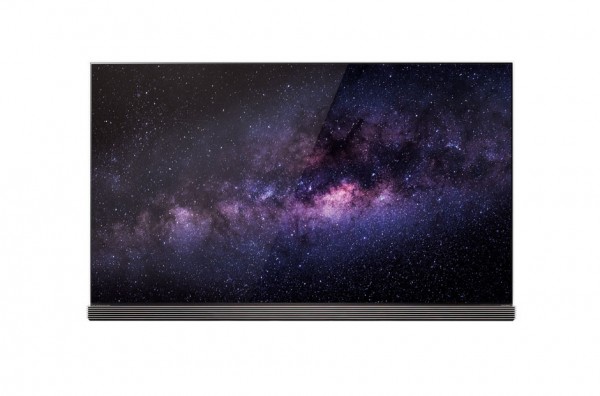 If you want the best TVs for your movies and TV programmes, you'd be happy to know LG's new OLED (organic light emitting diode) lineup is coming to Singapore in the next few months.
However, prices are still hefty compared to regular LED versions. The price of entry for OLED this year? A hefty S$6,799 for a 55-inch 4K version. Price go up to a crazy S$41,999 for the top-of-the-line 77-incher.
That's the G6 Signature TV, which you'd probably feast your eyes on when you visit the electronics store next. Slim as you'd like, the screen is like a piece of glass at its thinnest.
That's one big selling thing about OLED TVs. With no worries about having lights shining in from the side of the panel, the TV can be made slimmer than regular LED TVs.
What's perhaps more important is the image quality. Like OLED TVs before it, the G6 Signature offers the deepest blacks you'd find on a screen. The colours are also vibrant and natural without the over-saturation involved when you push things up with regular LED TVs.
Going by what I saw at a launch yesterday in Singapore, the G6 shows off some great images. You can also expect support for HDR (high dynamic range), the latest sought-after feature that offers a fuller range between light and darkness.
How to spot this? Look out for bright reflections of the sun, for example. They should be so bright as to be like real life, making you feel the glare. More shows support HDR today, including ones from Netflix, for example.
LG says it is the only one in Singapore to support Dolby's version of HDR, called HDR Vision. This is said to better show off what Hollywood studios want to offer, by providing frame-by-frame effects instead of a one-size-fits-all version of regular HDR.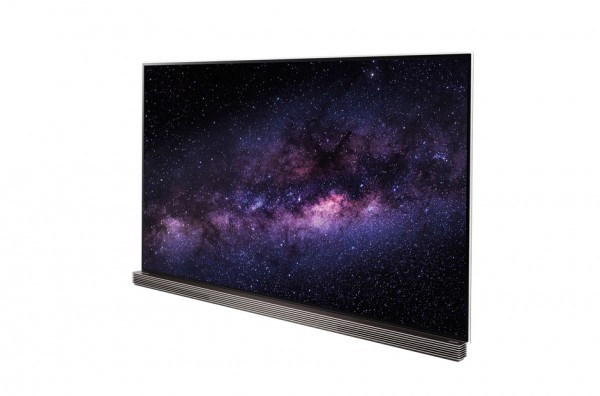 The G6 Signature also comes with a sound bar that fits below the main screen. It can be folded up straight if mounted on a wall. Not a bad design, as you'd see from the pictures.
LG has also improved on its remote. For a top-end model, this really shouldn't be the toy-like plastic gadget it's been bundling with its OLED TVs of the past. It's feels much heftier and solid in the hand now.
For all the improvements, you'd have to pay a price, of course. Costing a whopping S$41,999 for a 77-inch version, the G6 Signature is aimed at the most serious of movie buffs, or the really rich. The more "regular" 65-inch option is more sanely priced, but even then, that's a cool S$12,999.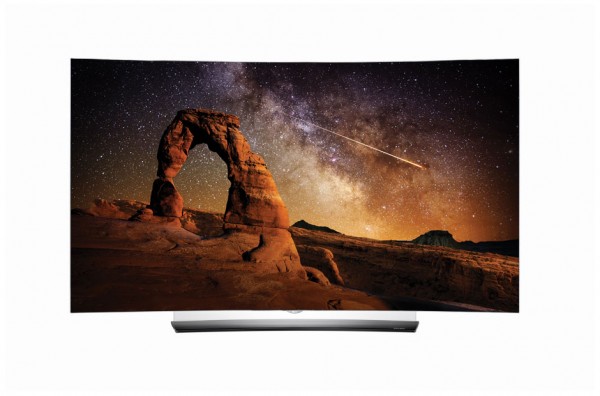 A better deal is available in the E6, which has much of the same features, except a slightly less sexy-looking sound bar. If you want the great images that an OLED TV offers, this range is less costly at S$9,999 for the 65-inch version and S$7,499 for the 55-incher.
The most affordable OLED range is the C6, which is the only curved version of the lot in 2016. It goes for S$8,999 (65-inch) and S$6,799 (55-inch). This is actually cheaper than the flat E6 version.
Strange, isn't it? Curved TVs were all the rage in 2015, at least for TV makers, but now, they are actually cheaper than regular flat ones. Well, we did say curved TVs were a fad last year.