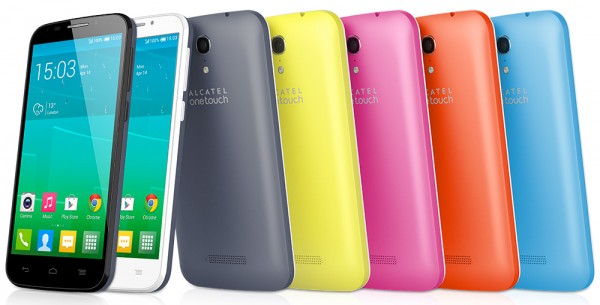 After having tasted success in emerging markets in Latin America, Middle East and Africa, cellphone maker Alcatel OneTouch is now eyeing the Singapore market with its Pop S and Pop D range of smartphones.
While the company, owned by Chinese TV giant TCL, promises affordable budget smartphones without sacrificing user experience, it will not be easy to crack a saturated mobile phone market like Singapore, one that has been dominated by the major smartphone players and emerging Chinese upstarts alike.
Just how will Alcatel OneTouch compete against other smartphone vendors? We got hold of Mr Albert Wong, TCL's executive vice president and general manager of APAC sales and marketing, to tell us more.
(Note: The responses have been edited for brevity and house style)
What is Alcatel's strategy in cracking a saturated smartphone market like Singapore?
Our strategy is to offer better user experience from purchase to after sales with three strong strategies.
First, we bundle our phones with operators' postpaid and prepaid plans to provide low (and no) cost of ownership depending on the price plan.
Second, we offer 18 months warranty for peace of mind and demonstration of our belief in our quality. We are also known for our colourful handsets, and as such we are bundling multiple lifestyle coloured cases that let users customise their phones based on their mood or liking.
Most social, productivity, and utility apps are pre-installed for convenience and easy out-of-box experience, which is in line with our brand strategy of simple, unexpected, down-to-earth, irreverent and colourful.
Finally, we have set up our office in Singapore to show our commitment to the Singapore market and to reduce the channel layers to offer better value to customers.
What's the take-up rate of the Alcatel OneTouch Pop S and Pop D range in Singapore so far?
The take-up rate is encouraging. As a new entrant in the market, we need to find our voice and rhythm. We have great relationships with the operators, and our channel partners are also very excited about our current range and our 2015 range, one of which will be an affordable octa-core 5.5-inch smartphone to be launched in the first quarter of 2015.
Our customers can expect to see more exciting products and user experience in the coming months.
How will Alcatel compete with other Chinese smartphone makers that are already making a dent in the global market?
Alcatel's strategy focuses on giving users an overall delightful experience, using the extensive experience and knowledge that we have gathered from markets across the globe, each with its own set of wants and needs.
For Alcatel, it is not just about providing high-end specifications or low-end pricing in isolation just to attract customers. Rather, we develop innovations that really target our mass-market consumers.
This strategy has propelled Alcatel OneTouch to the number one position in Latin America and fifth position in North America and as a global handset manufacturer, in terms of total phone and smartphone shipments.
Singapore is a unique market and its users certainly deserve far more than 'one-size-fits-all' smartphone models. We plan to choose only those models from our stable of phones that intimately address local users' lifestyle needs and fit their budgets.
Some of these models will in fact be available only to Singapore consumers. In short, they can expect great overall experience and performance at palatable prices from Alcatel OneTouch.
Can you provide some insights on how Alcatel One Touch is doing in terms of shipment numbers globally, and where do you see that going in 2015?
In 2014, we expect to ship around 70 million units. We are number one in Latin America and number five in Europe. In terms of global volume shipments, we should be around the fifth position. Alcatel is doing very well with 30 to 50 per cent year-on-year growth. The company has been profitable for almost 10 years.