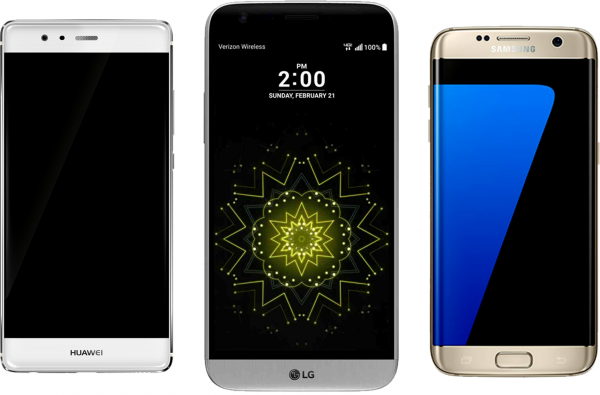 Once a minor feature, the camera on a smartphone today can either make or break a deal. Especially in flagship models, how good the images are of a holiday in Bali or selfies on any random day is a key selling point.
It's no wonder the camera has been the focus of three recent flagship models from Samsung, LG and Huawei. When we got our hands on all three recently, we had to do a shootout to see which is the best for photo-taking.

Interestingly, the LG G5 and Huawei P9 both have dual sensors to capture images, though each in its own way.
The G5 has two cameras with two different focal lengths, which let you separately capture normal and wide angle shots. This is useful for taking that nice cliff-top image in Bali or simply a large group photo in a tight room.
Huawei P9's uses two sensors to capture images in both black and white and colour. The data from these sensors is combined in-camera to produce what's possibly a better image than from a single sensor.
The only phone that has only a single sensor in this shootout is Samsung's Galaxy S7 edge, but that does not mean the it can't shoot well. The Korean company's experience in producing their Galaxy line of phones and also the NX1 mirrorless camera gives it valuable experience.
So, here's how they fared, in our quick run of real-world tests.
The selfie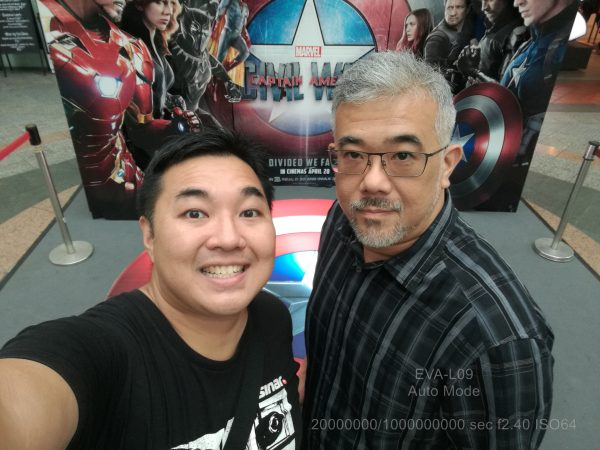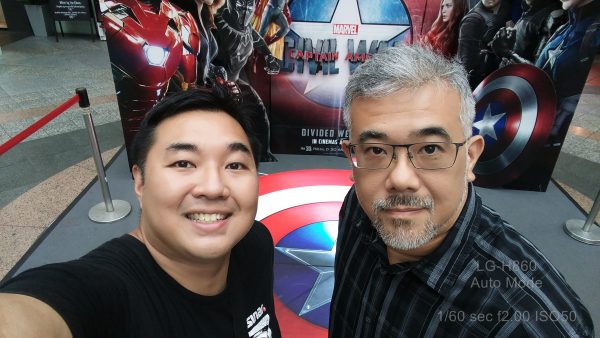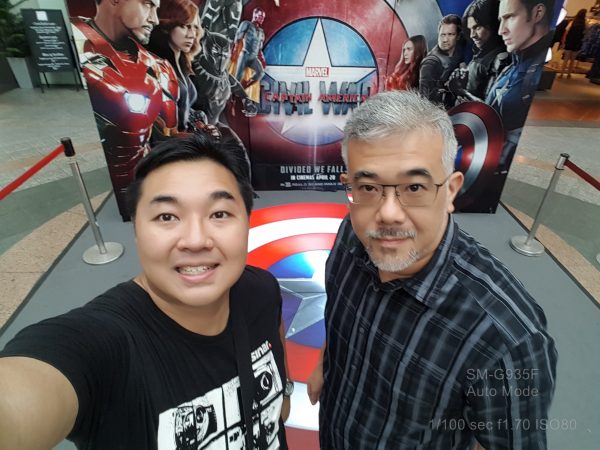 Selfies are a big part of smartphone photography. In this test, skin tone and sharpness (not too much of it, thank you!) are important for the front-facing camera. I would say all have done pretty well in the test with enough daylight.
But when it comes to night selfie shots, the lack of a front-facing dual-tone LED flashlight would mean using the front camera is out of the question.
The night shoot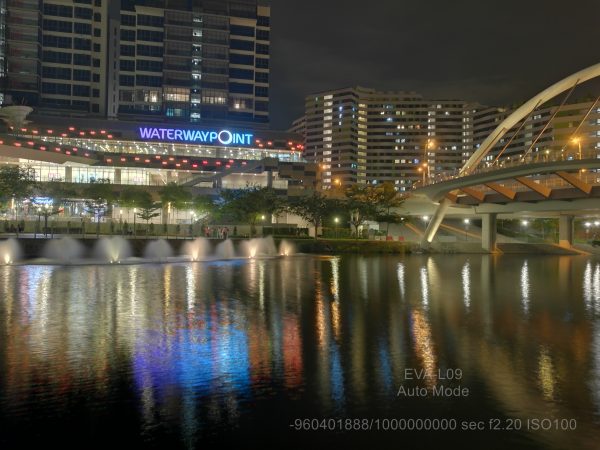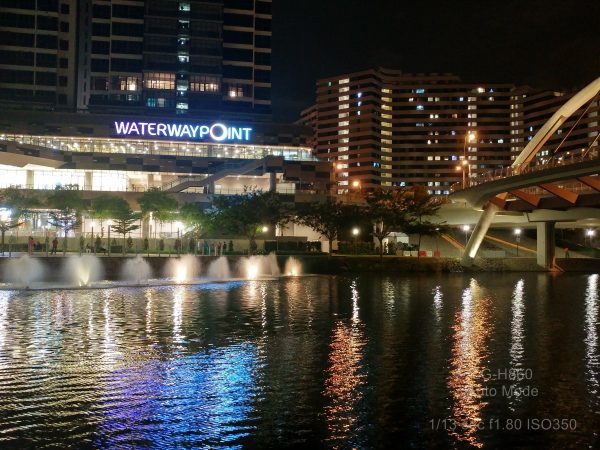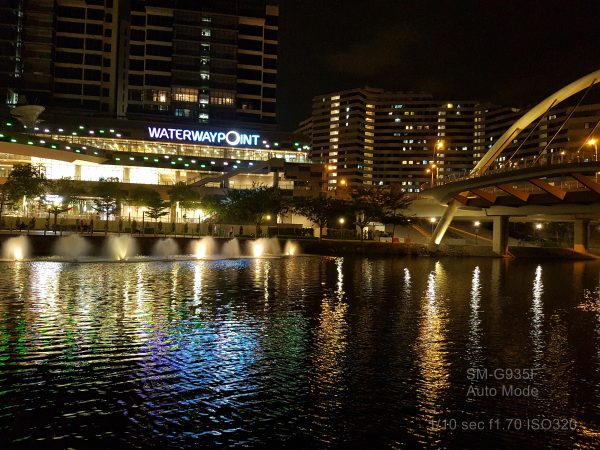 If you allow a smartphone camera to capture a scene with ample time during a night shot, how good can the images be? For this test, I placed at three phones on a sturdy tripod and I was impressed. Given the time and with minimal camera shake, all three cameras did really well.
Huawei's P9 did over expose an image a little but it also captured a fair bit more details in terms of colour rendition. Notice where the Waterway Point sign's blue graduation is more pronounced than the others.
Parts of the picture where there are highlights are also preserved by the P9, compared to the other two images. So the dual sensor method does yield some credible results.
The LG G5's shots seem closer or zoomed in than the others. When I chose the super wide lens, the subject matter got a bit too small, as a result. The solution is basically to shoot at the 'normal' range and move your camera accordingly.
The Samsung Galaxy S7 edge does have a unique look that will convince people to choose its cameras over the competition as it boosts the shadows a bit more. This shows how much experience Samsung has amassed with the camera technology since the introduction of the first Galaxy phone.
The indoor shoot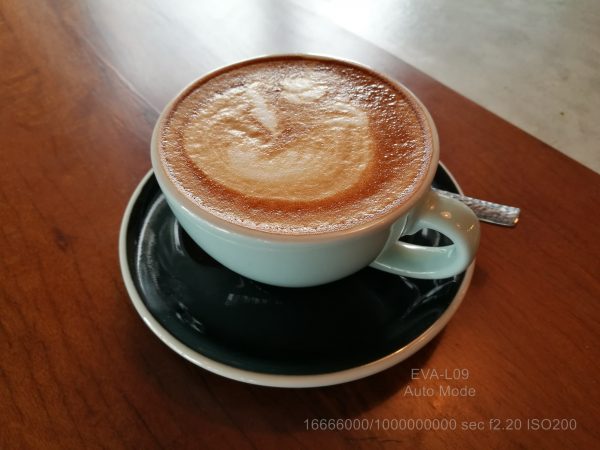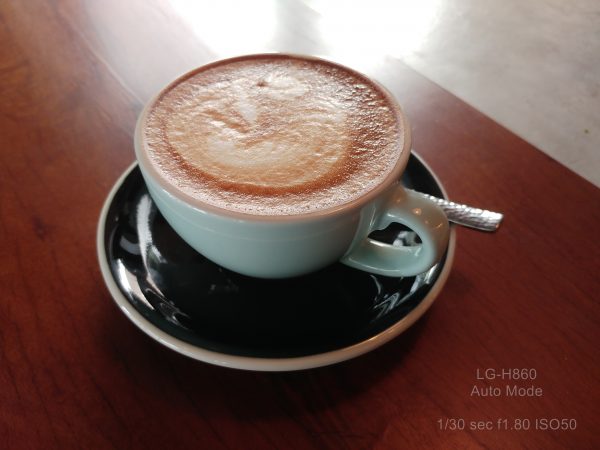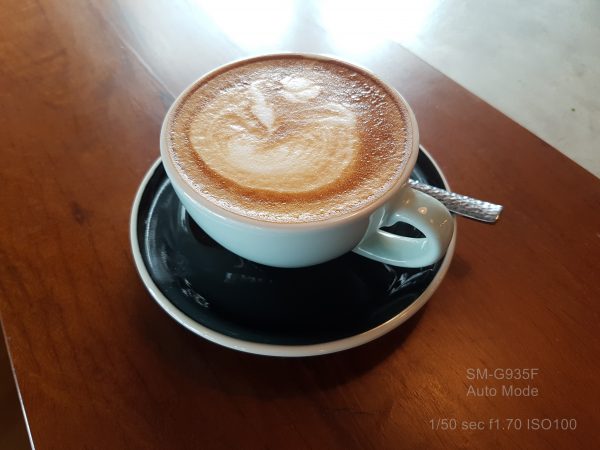 Among the tests, the indoor shot with artificial lighting is the most challenging. The camera has to contend with not only natural light from outside a cafe but also the yellow-coloured lights from the ceiling. This tests how well a camera's auto white balance feature works.
The LG G5 seemed to put on a blue hue to combat the yellow lights. Unfortunately, this made the picture looked paler than necessary.
Samsung's Galaxy S7 edge appeared to balance things out quite nicely, whereas Huawei's P9 exhibited a bit more contrast as it showed more details in the milk foam. However, Huawei's image also looked warmer than necessary too.
Control Mechanisms
All three camera phone controls are feature rich and offer unique ways of customising a shot, especially in manual mode.
For me, the Huawei P9 and Samsung Galaxy S7 edge seem more intuitive because they let you get straight to the settings you want to change.
Particularly for Huawei, the partnership with Leica is obvious. The P9 user interface is the easiest for photography enthusiasts to get acquainted with.
The LG G5, on the other hand, seems a bit more cluttered and can be confusing at times. I'd prefer that it placed fewer items on the screen so you have more screen space for framing and focusing on a subject.
Other unique factors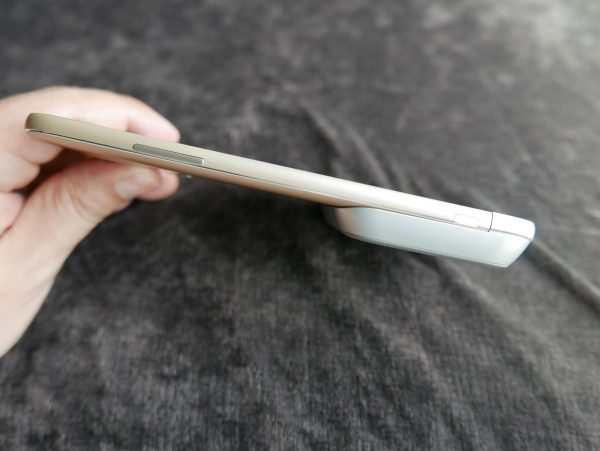 There are definitely other factors to consider when choosing between these phones. LG's G5, for example, has its own camera module that be can plugged in to offer a larger grip. It also offers direct access to a shutter button, zoom dial and video record button.
The Huawei P9's colour and monochrome sensors allow two types of images to be produced. Sure, you can produce a black and white image in Photoshop too, but having a camera that directly shoots good monochrome pictures with that Leica look will win many it Leica fans.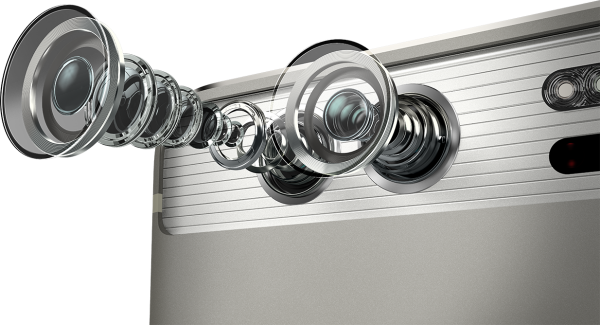 Conclusion
On the whole, I prefer the Huawei P9's colour rendition which is not too saturated, while having a right amount of contrast. Its ability to shoot black and white photos well, thanks to its 'mono only' sensor, adds more depth to the user experience. It's also a tool that seasoned photographers would love to have.
Samsung's Galaxy S7 edge is also a capable shooter that is tweaked for users who prefer to shoot on "auto" mode. It, however, still allows manual control for certain creative shots, though this is an area where it lags behind Huawei. For example, the Galaxy S7 edge's longest shutter speed is only 10 seconds, compared to Huawei's 30.
The LG G5's own unique approach in providing two types of lenses for different scenes is a clever touch. However, you have to consider whether the particular focal length or 'zoom' gives enough width or possibly too much of it, if you zoom out.
More importantly, LG G5 images can be over-sharpened at times and that may create a somewhat artificial feel to photos.
As they say, one man's poison is another man's meat. Personally, I liked the Huawei P9 the most, because, as a professional photographer, I love the thought that has been put into the camera part of the phone.
Others may prefer Samsung's performance for night shots, or LG's additional wide-angle lens. Ultimately, pick the phone that makes the best of what you shoot. Just make sure you test out all the comparable models before making a decision.

Share with us what your views are of the best smartphone camera out today. Also, check out our earlier reviews of the three phones featured here – the Huawei P9, LG G5 and Samsung Galaxy S7 edge.