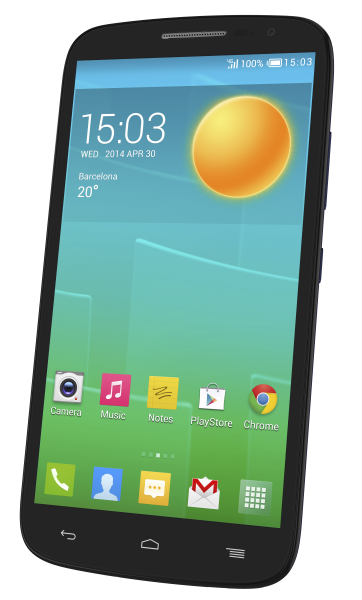 Remember those old cellphones made by Alcatel?
Well, the name is back next week in Singapore under the banner of Alcatel OneTouch, when it turns up at the Sitex tech bazaar with four Android devices offering 4G on a budget.
Now a company under TCL Corporation, one of the largest electronics manufacturers from China, Alcatel Onetouch joins a growing list of Chinese brands looking to gain a foothold in the burgeoning mid-range value smartphone market.
Most interesting is the Pop S9 phablet (S$338) that comes with a 5.9-inch IPS HD (1,280 x 720) display, 8-megapixel front camera and 4G connectivity. A 3,400mAh battery will provide the juice needed for surfing, gaming or media consumption on its laminated screen with narrow borders.
Those looking for a more handy device can turn to the Pop S7 (S$288) that comes with a 5-inch qHD (960 x 540) IPS display boasting 170-degree viewing angles, 4G support and a 3,000mAh battery that should offer substantial mileage.
The Pop D3 is the baby of the range with a dual-core 1.3GHz processor driving a 4-inch screen and 5-megapixel rear camera. Costing just S$108, it promises to be the ideal phone for first-time smartphone converts, especially if a 3G connection will suffice.
In the lineup as well is the Pop S3, which also packs a 4-inch screen and 5-megapixel camera, but comes in five bright colours while incorporating 4G connectivity and a souped-up quad-core 1.2GHz processor for S$168.
The Pop D3 and S3 will be available at the SingTel booth while the Pop S7 and S9 from M1's booth at Sitex, which runs from November 27 to 30 at Singapore Expo.
Clearly, competition is heating up at the low- and mid-range market, with affordable new entrants bringing phones with quality parts at low prices.
While the specifications look decent, a quality camera or stereo sound could have been the feature that will help Alcatel Onetouch's Pop series stand out from the crowd that include OnePlus, Asus and ZTE.