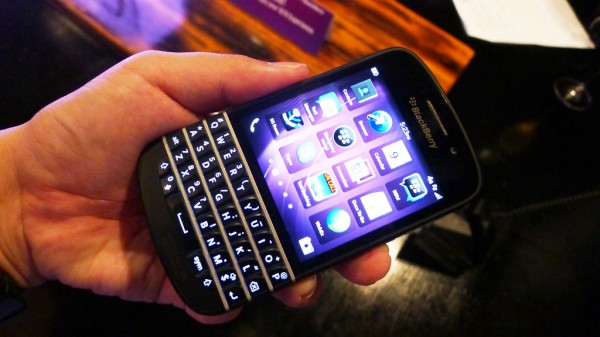 For BlackBerry die-hards who are still firing away e-mails everyday on their phone's keyboard, the new Q10 is the device they've been waiting for.
This is the one with the familiar, easy-to-use keyboard and it is built like a solid and dependable – if rather less sexy – corporate tool that many had first come to know BlackBerry for.
With a 3.1-inch touch screen, it also sports the snazzy new BlackBerry 10.1 operating system found on the fully touch-screen BlackBerry Z10.
But while the Z10 is aimed at folks who might have moved on to new Samsung and Apple phones, the Q10 is meant for users who still love the good old BlackBerry keyboard.
Like previous BlackBerrys, the Q10's keyboard is reassuringly easy to use. Slightly slanted and elevated, the keys offer good grip for fast typing.
Unlike a touch screen, the physical keyboard design clues your fingers in when you are reaching the next key. The new design also separates the four rows of keys clearly, so that you can "feel" your way around the keys more intuitively, much like a guitarist sorting his strings out.
They are also more than just for typing text. There are various keyboard shortcuts that help you move around, say, webpages faster. Tap the large space bar at the bottom and you move down a screen in a webpage. Type "TT" and you get back to the top instantly.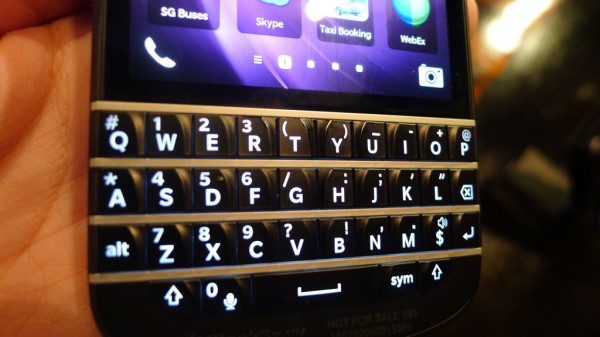 I like the screen as well. It's small, yes, but it is sharp, with a 720 x 720 resolution. That's 330 pixels per inch (ppi). Apple's iPhone 5, albeit with a larger screen, offers 326 ppi. The Q10's Super AMOLED display is also very bright, especially useful when you play back videos.
And yes, the Q10 does Flash. Sure, Flash is being replaced by HTML 5 and Java, but to view the occasional video or animation online, the Q10 still loads up Flash content without fuss. Things run very smoothly.
That's what I can say about the OS as well. The 10.1 update, I'm told at yesterday's launch event in Singapore, will bring some useful features like HDR (high dynamic range) photography, which gives you better images with the 8-meg camera.
Hardware-wise, the phone has many of the consumer features you'd expect these days.
Onboard is a 1.5GHz dual-core chip and 2GB RAM to keep things running smooth. There's 16GB of storage, supplemented by a microSD card slot. There's also 4G, near-field communications (NFC) and even a microHDMI port to plug to a TV.
Make no mistake, however, this is one phone meant for the corporate user. The 139-gram device is one solid, hardy device that feels snug and reassuring in the hand.
I didn't drop it yesterday to test things out, but like a little brick, the Q10 feels like it can take a lot more punishment than the pretty gizmos rolled out by its flashier rivals.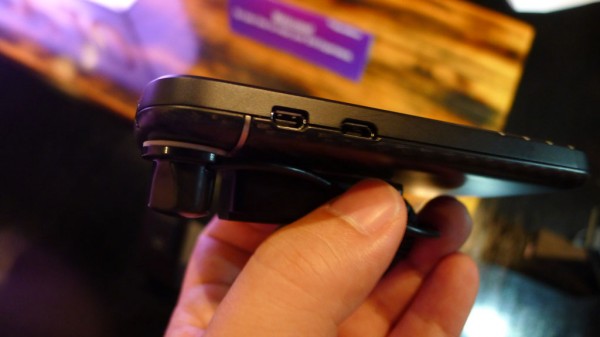 Sadly, though, the Q10 will not "save" BlackBerry, in the sense that it will bring the company its former glory. While the keyboard is great, there's nothing to stop, say, Android phone makers from developing one themselves. Well, except that many smartphone users have moved on and now prefer a touch-screen keyboard.
The second thing that has changed is in the back-end services in corporations. BlackBerry was once the king of push e-mail. Today, there are great options from Microsoft and Google. There's no need for a BlackBerry device to get e-mail, unlike the past.
In some countries, such as Indonesia, the BBM or BlackBerry Messenger service is still very popular, because it offers a low-cost way to send messages without incurring SMS charges. The Q10 could prove popular there.
In places like Singapore, however, where WhatsApp and a host of other messaging services are common, that selling point doesn't apply.
In the end, the Q10 is a phone that will be attractive to the niche corporate market or hardcore BlackBerry user. Unlike the past though, the ecosystem that once came with BlackBerry devices is not as attractive now.
The S$898 Q10, out in end-May in Singapore, will also have a tough time convincing users who have moved on. Ask someone who has been using a large-screen smartphone to go back on a small one, and the answer will likely be no.