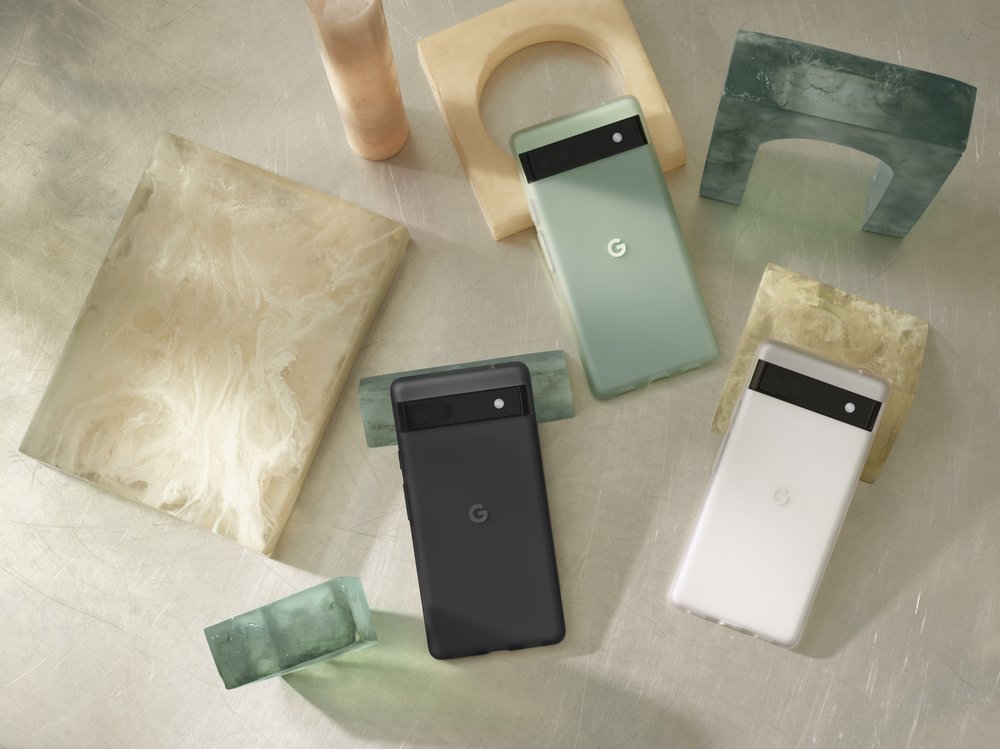 If you've been eyeing the Google Pixel 6 phones out last year, there's now a cheaper version that brings the same Google Tensor chip that promises AI-enhanced photos, speech recognition and other smarts.
Costing S$749 in Singapore, the Pixel 6a comes with a smaller 6.1-inch Full HD+ screen, compared to the S$849 Pixel 6's 6.4-inch Full HD+ and the the S$1,099 Pixel 6 Pro's 6.7-inch QHD+.
The refresh rate on the new model is down to a regular 60Hz, instead of the zippier 90Hz and 120Hz on the more costly models. However, the newest phone in the lineup sports an OLED screen, which promises great contrast for viewing movies and other content.
There is also significant downsizing in the memory department – the Pixel 6a launched yesterday gets just 6GB of RAM compared to its larger siblings' 8GB and 12GB. It retains 128GB onboard storage as the others, however, because Google wants you to use its cloud services.
The cameras packed in are also different. The dual camera system in the back comes with a 12.2-megapixel wide lens and a 12-megapixel ultrawide lens. Notably, the Pixel 6a loses the laser detect auto focus (LDAP) sensor found on the Pixel 6 and 6 Pro, which helps you quickly focus in low-light.
In terms of design, you get Corning Gorilla Glass 3 in the front of the Pixel 6a, instead of the Gorilla Glass Victus found on its more costly siblings. You'll also find a "3D thermoformed composite back" instead of a more luxe glass back.
Much else about the design, fortunately, is retained, so you still have a modern look and feel with a neat pinhole camera at the front (an 8-megapixel affair, like the Pixel 6).
That said, Google seems to be asking you to forego a lot of features to save S$100 over the Pixel 6. The Pixel 6a's S$749 price seems a little high, especially when you consider that it is selling in the United States for US$449 – that's just S$626, despite the strong US dollar.
Though the Google Singapore store has listed the Pixel 6a's price, it only lists the new phone as "coming soon". Already, it faces stiff competition in this space.
Think of the new Samsung Galaxy A53, for example. For S$598, you get a larger 6.5-inch AMOLED screen that's also zippier at 120Hz. Plus, there's 8GB of RAM and a memory card slot to pop in additional storage to add to the 128GB onboard.
There's no Google Tensor chip, to be sure. Plus, you might not get the Android updates as fast as with a Google phone, if that's important.