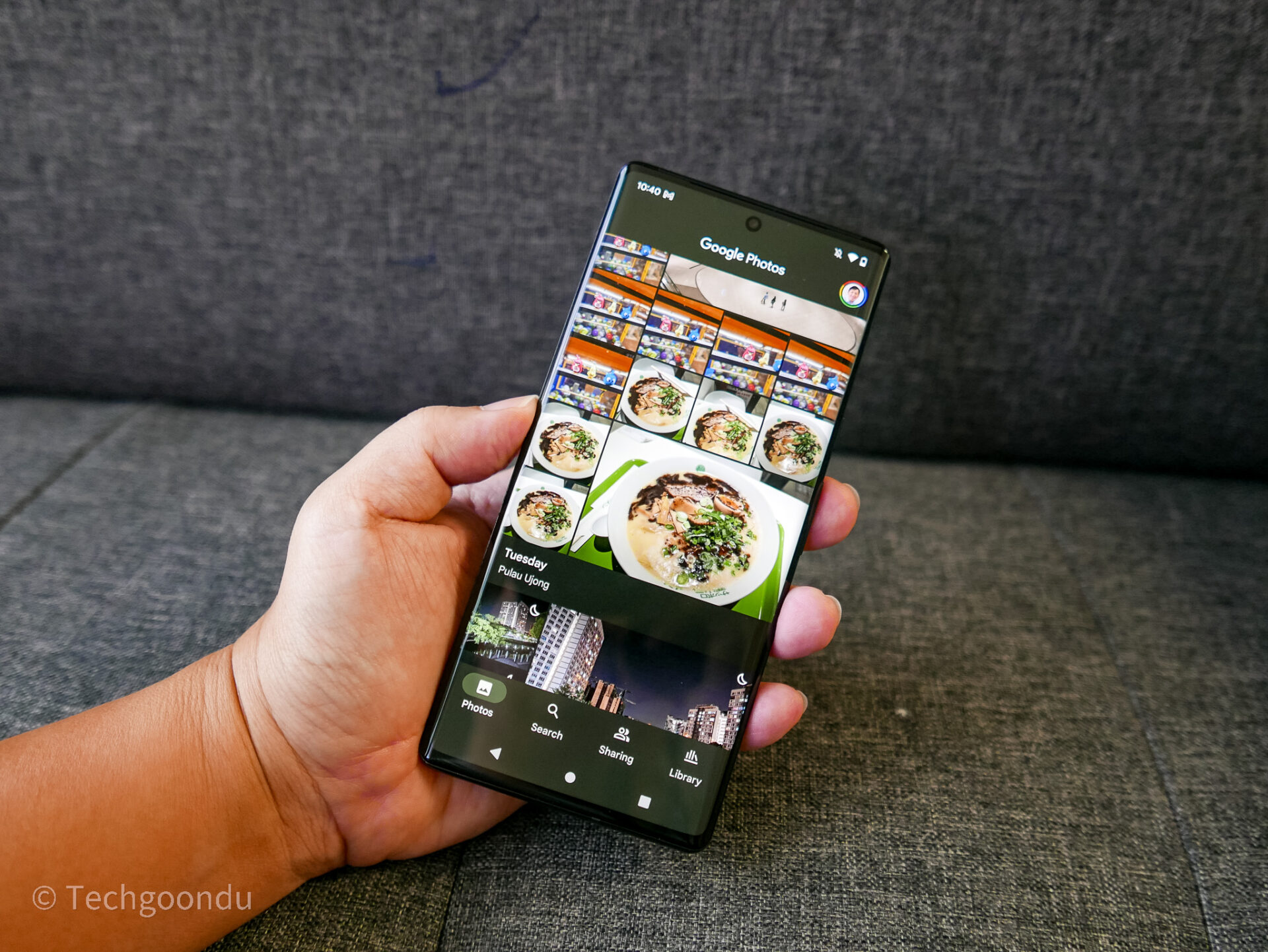 When the Google folks in Singapore didn't send the Pixel 6 Pro to us on the day of its launch here, I messaged them to protest. Come on, I said, I've been writing about Google products for years, plus I was among the first to buy the Nexus One, Google's first Android phone back in 2010.
I'll be honest, I was also excited to check out the latest from Google, after years of underwhelming phones like the Pixel 3 and Pixel 4 (the Pixel 5 wasn't even launched in Singapore).
For starters, the Pixel 6 Pro finally looks modern enough to match its rivals from Samsung and Xiaomi. Gone is the ugly camera notch, replaced finally by an in-screen camera at the front, for a sleeker look.
The edges are also thankfully slim. They are even slightly sloped for a premium feel that other phone makers have also gone for. Compared to Samsung's behemoth flagships, the Pixel 6 Pro actually feels slim to hold.
Certainly, the lack of that ugly camera array on the Galaxy S22 and S22+ (thankfully, the S22 Ultra looks more like a Galaxy Note) places it ahead of Samsung.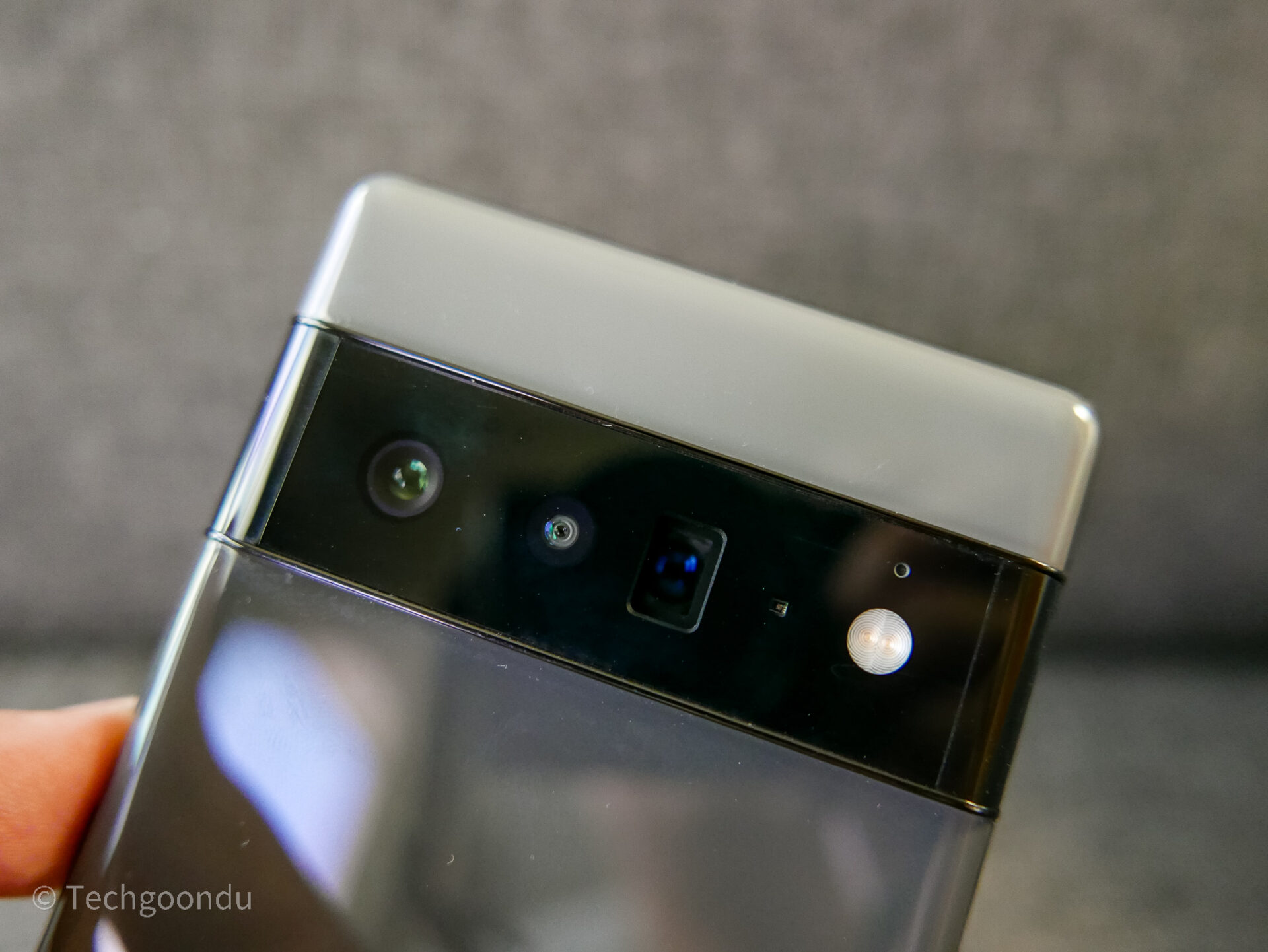 Sure, the Pixel 6 Pro's thick band running across the back may not be to everyone's liking, either, but at least it doesn't tilt the phone on one side when placed flat on a table.
The glass back is also interesting. It feels a little "sticky" in a good way, in that it doesn't seem too ready to slip away from your grip. While it's not totally resistant to fingerprints, it does a decent job of keeping the surface from looking all smudged up.
So far, so good. The interface, as you'd expect from a "clean" Android 12 operating system from Google, is also top-notch.
The animation when you move between apps or menus comes across zippy and buttery smooth, as Android fans would say. Certainly, there isn't any of the lag you'd find on a phone that's struggling for performance.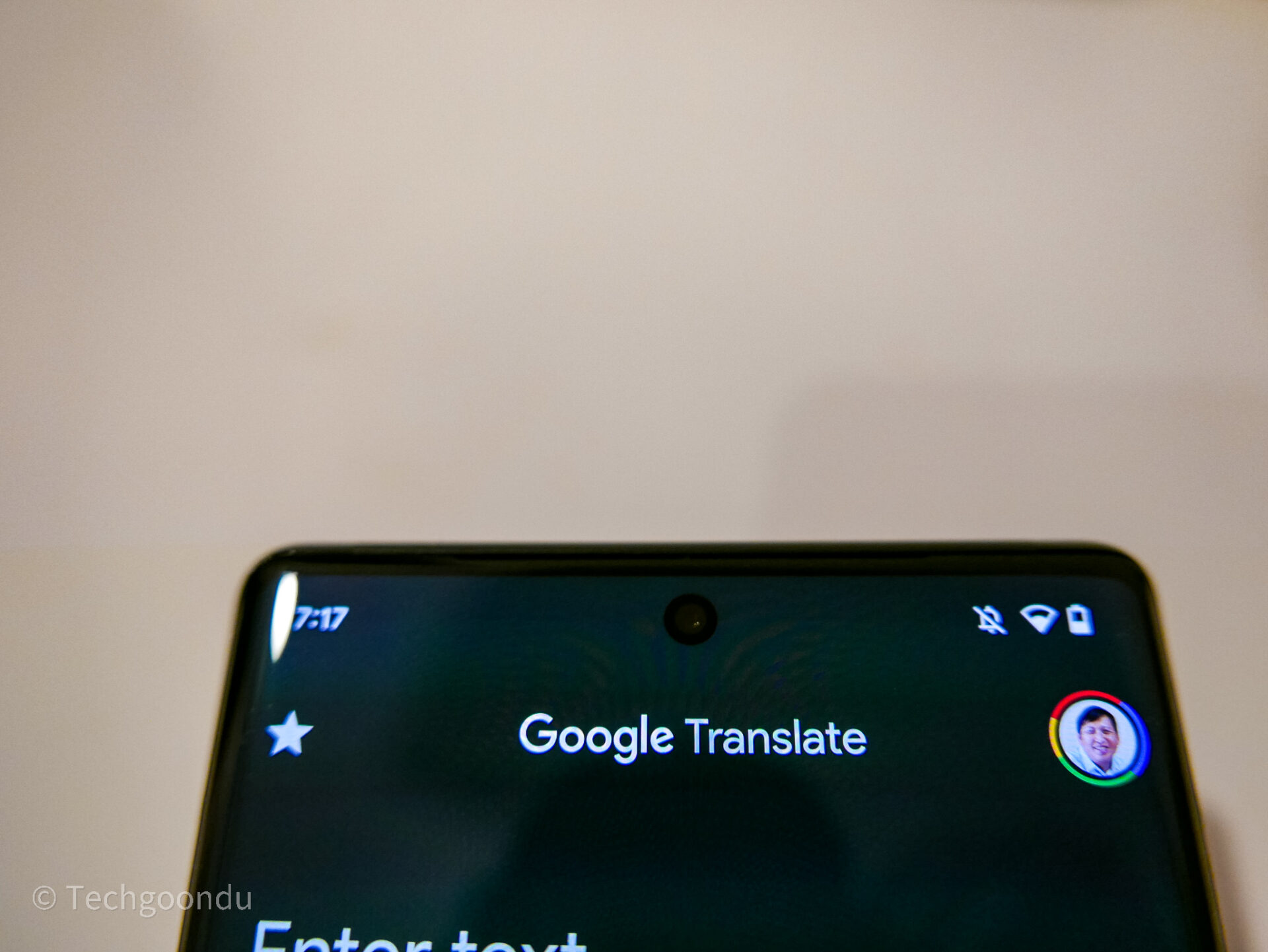 It helps to have an ample 6.7-inch OLED screen that boasts a QHD+ (1,440 x 3,120) resolution and a fast 120Hz refresh rate that's expected on a flagship model today. This means there isn't any of the lag that would hamper a slower display.
Speaking of display, the Pixel 6 Pro offers excellent contrast, as well as vivid colours that many users would like for, say, viewing short TikTok or YouTube clips on the small screen. It is also bright, which is important for sunny places like Singapore.
One thing that's unique on the new Google phone is the company's own own Arm-based Tensor processor, which is paired with a good 12GB of RAM. The phone runs the latest games and apps without any hint of slowdown.
I fired up the eye candy-filled Asphalt Legends racing game to check the phone's performance and sure enough, things ran smoothly. Races loaded quickly and the graphics were impressive, with the 19.5:9 screen almost filled up nicely.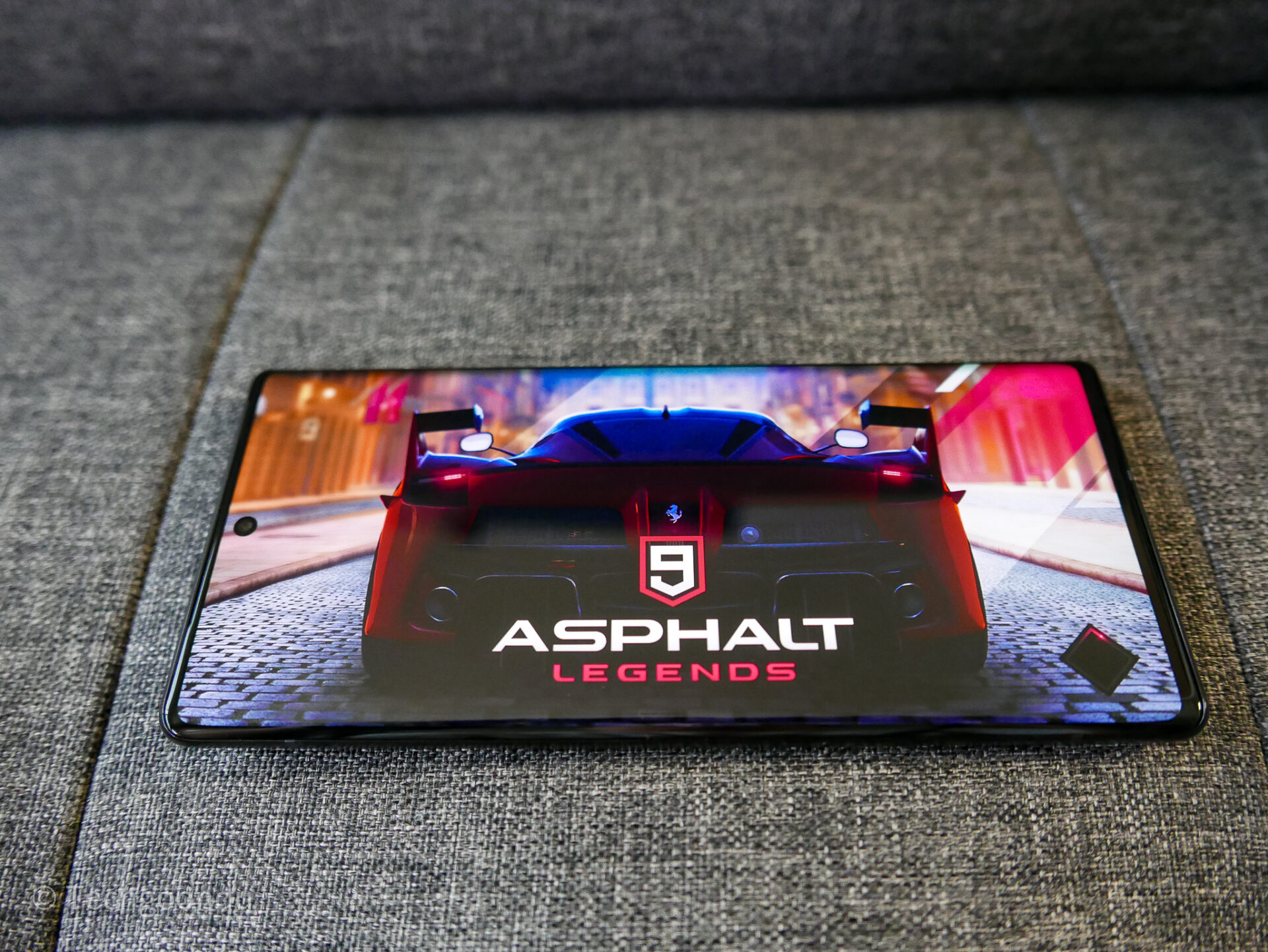 Just for comparison's sake, I also fired up the 3DMark for Android benchmark test to put the phone through its paces. In the Wild Life subtest, which simulates mobile games, the Pixel 6 Pro came back with a score of 6,108.
This is slightly faster than the 5,800 we got on the Samsung Galaxy S22 Ultra, which uses a top-end Qualcomm Snapdragon 8 Gen 1 chip (see a more in-depth comparison of the two processors here).
Of course, the processor is just one aspect of the experience. In terms of hardware, Google has stuck with just 128GB of storage and you don't get a memory card slot either, because the company wants you to use its cloud services, like Photos, for example.
Imaging, of course, it one big selling point for Google Pixels of the past. Good news is, the company's much-praised computational imaging prowess shows again in this new phone.
On the camera array at the back, the Pixel 6 Pro sports three cameras – a 50MP wide camera, a 12MP ultrawide camera and a 48MP telephoto camera capable of 4x optical zoom and 20x "Super Res Zoom".
There's also a laser sensor that measures distance to keep your subject in focus. At the front, a 11.1MP camera handles selfies and video calls.
Generally speaking, the main camera array does well to focus quickly on subjects, whether you're aiming for a low depth-of-field macro shot or a wide-angle shot of, say, a beautiful park.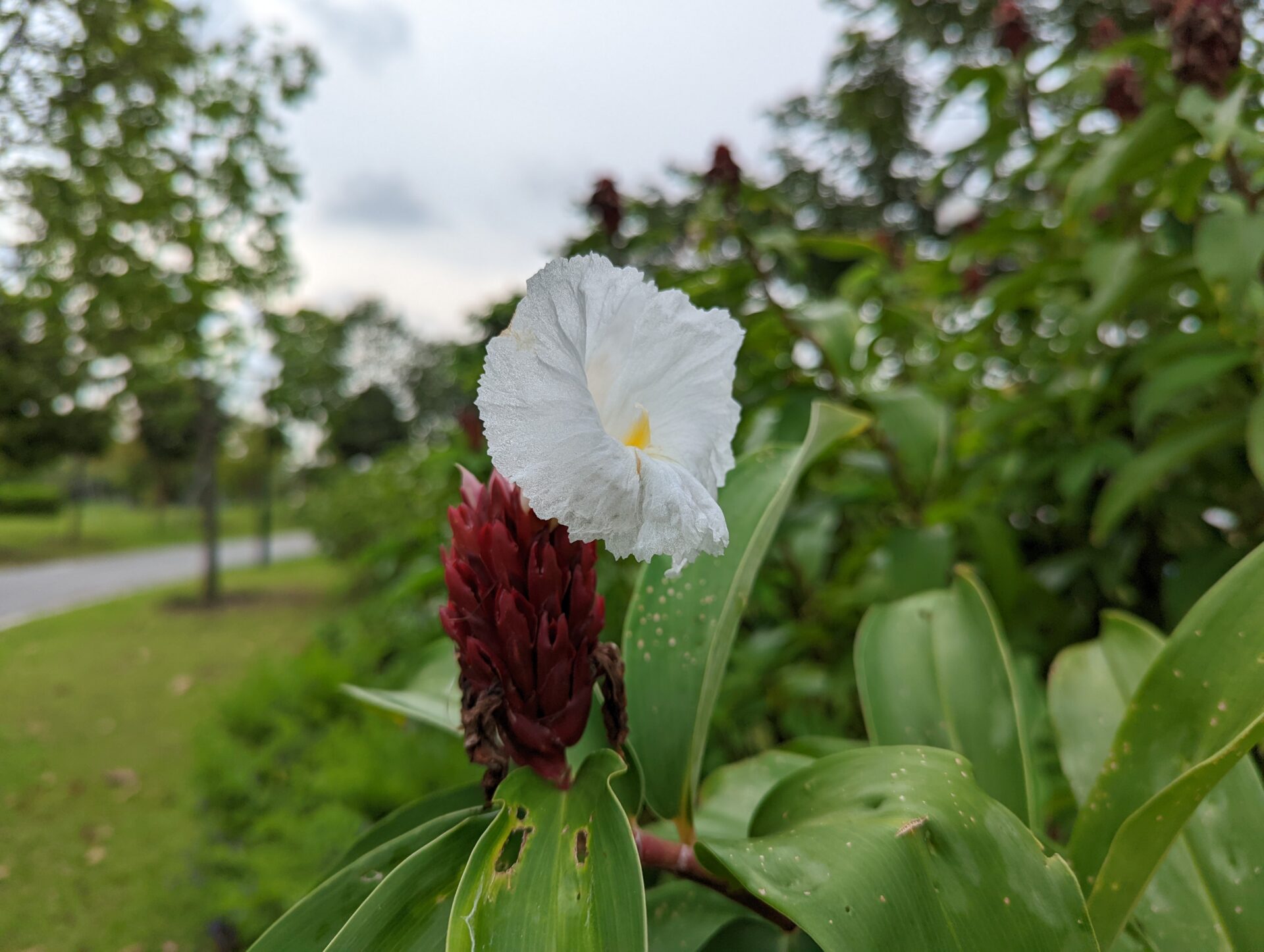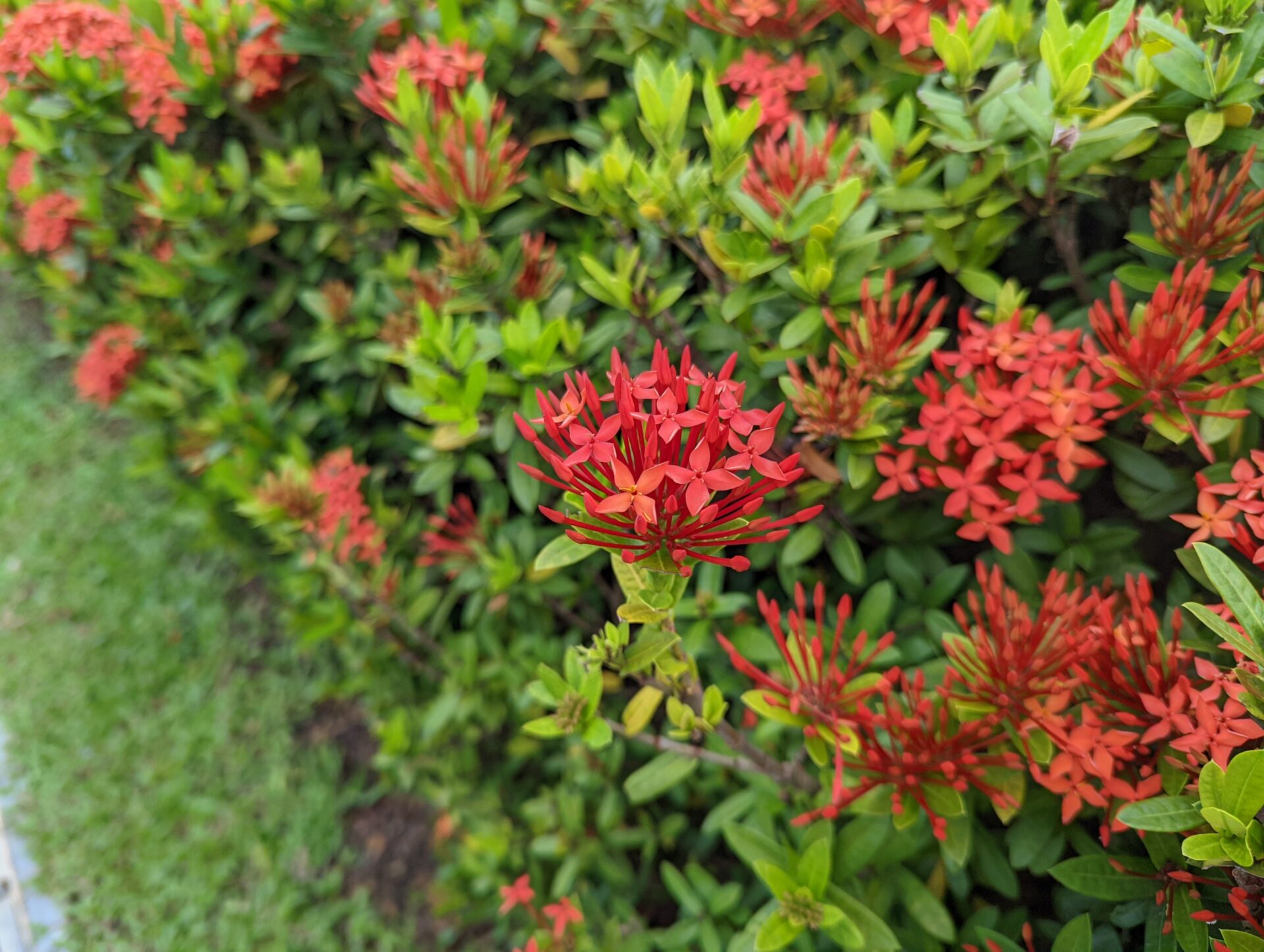 It also offers decent white balance, keeping things neutral instead of trying to be too warm or cold in the presence of challenging lighting conditions, say, from light sources with warm temperatures.
Food shots show excellent detail, with colours that pop at you without too much of the oversaturation that some users do not like. The algorithms that go into editing an "auto" shot do a good job here.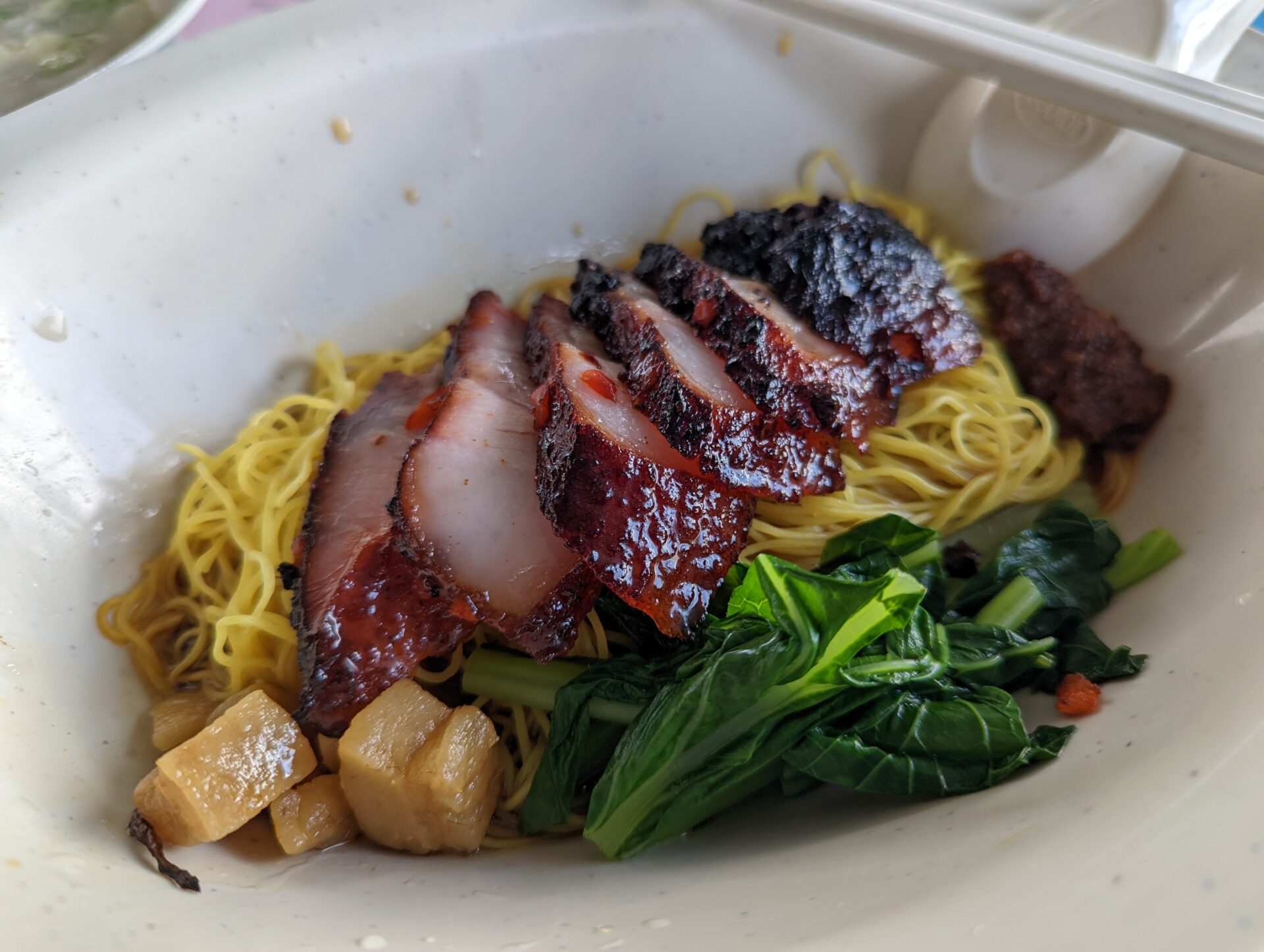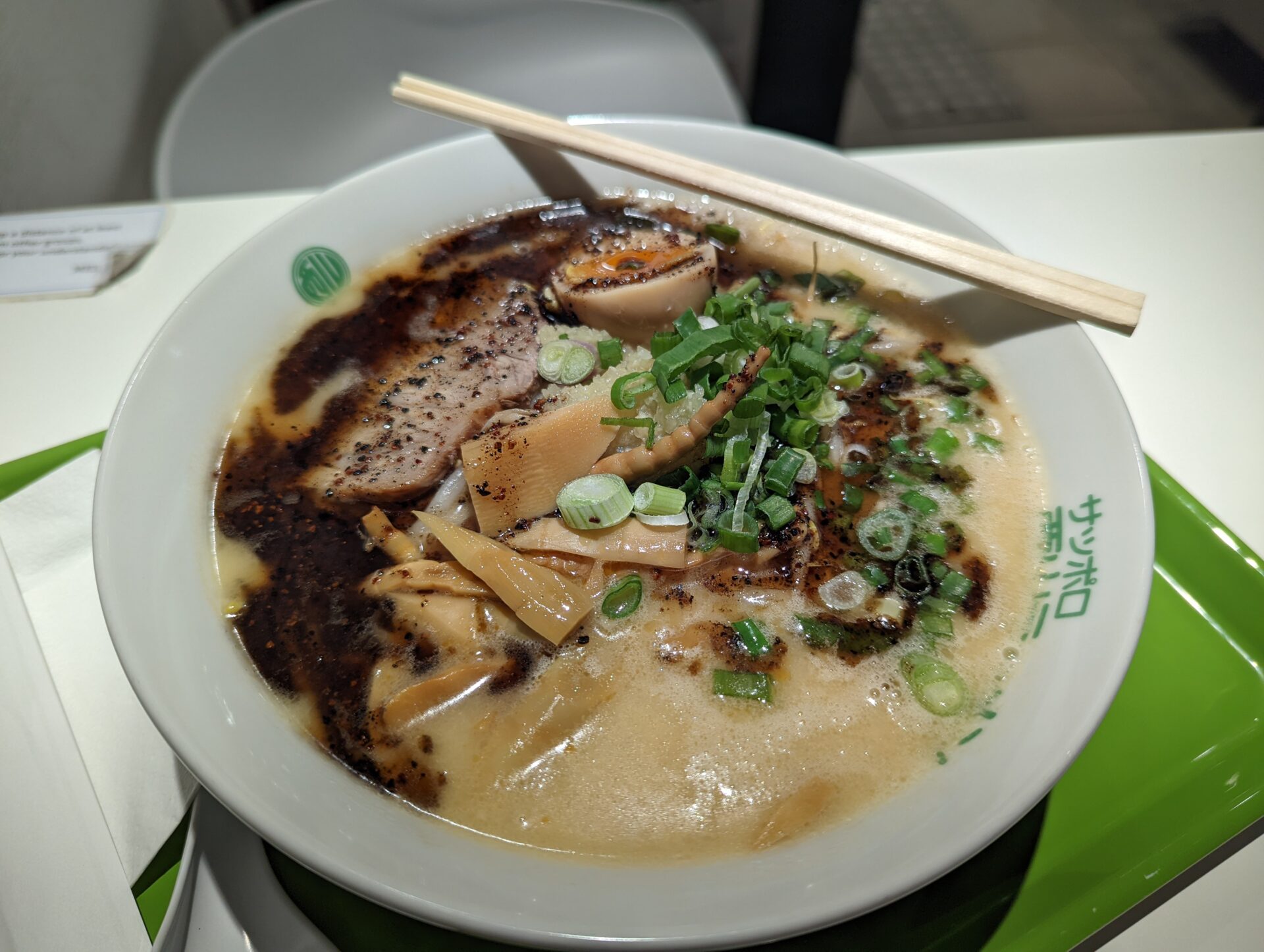 I also like the results from challenging night shots. They manage to capture detail well, even when you're just holding the phone with your hands instead of having it mounted on a tripod.
One thing to note, though, is the several seconds that some of these shots can take, which require a bit of patience to hold the phone steady. This duration certainly feels longer than what you'd need on a Samsung phone, for example.
I'd be wary of the Pixel 6 Pro's telephoto camera in low-light conditions, though. Camera shake that would occur at the maximum zoom range would be even more obvious at night, making a lot of shots rather blurry and unusable.
A tripod or some sort of support is necessary, I think, though I've never been crazy about extreme zoom shots from phones in general. That's not to say the zoom is not handy – just use it in good lighting.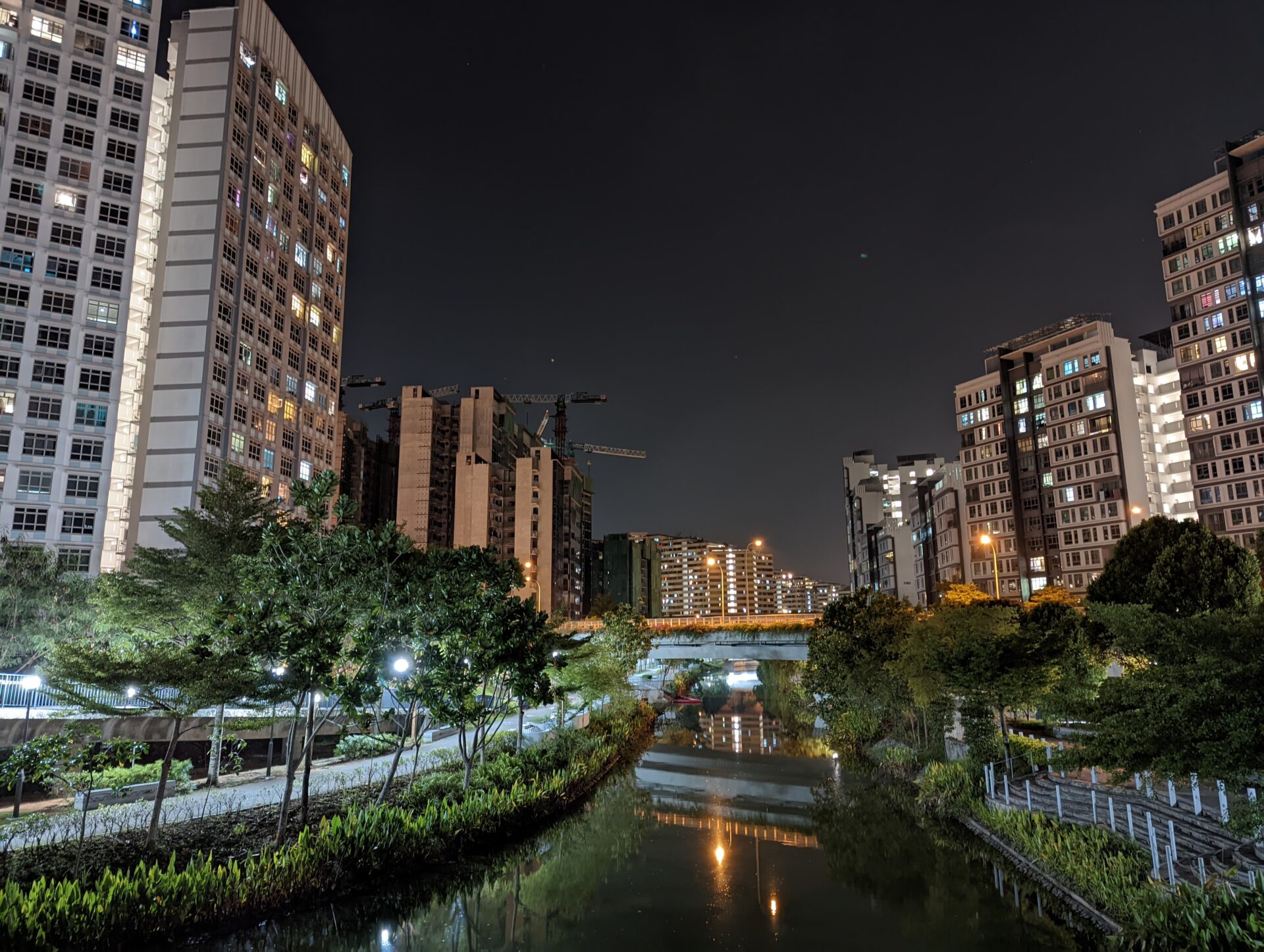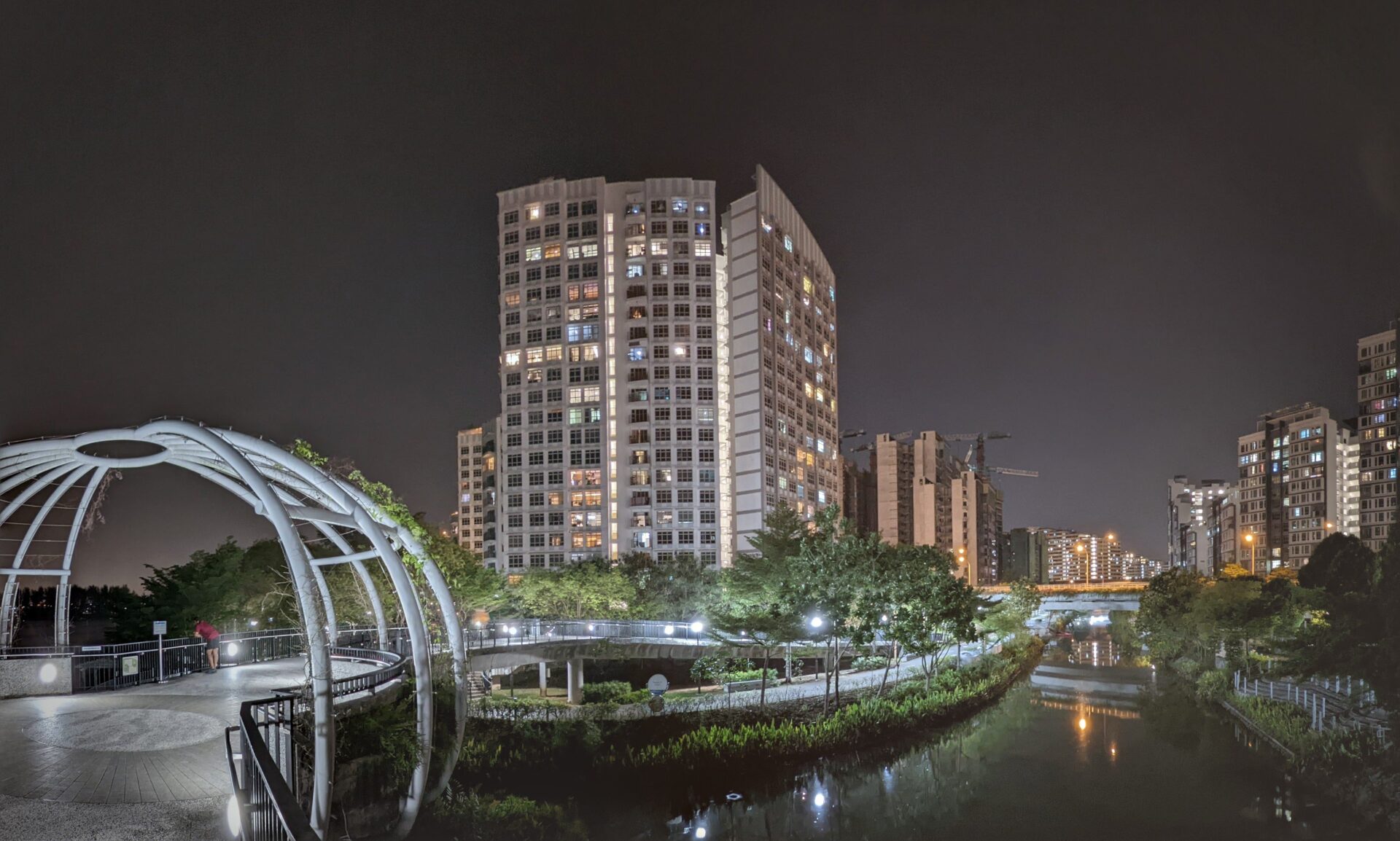 Among the cool things that Google offers is an automatic panorama mode. Without any intervention from me, the Photos app found a couple of photos I had taken around a location at Punggol in Singapore and stitched them up on its own into a wide-angle shot.
Pretty cool, yet scary at the same time. I certainly didn't "take" that photo – it was a composite created by Google without my intervention.
What I do like a handy tool that tells you if you're level with your camera. I seem to have a problem often framing subjects by tilting to one side, so the visual and vibration cue from the Google phone helps me get shots that are more balanced.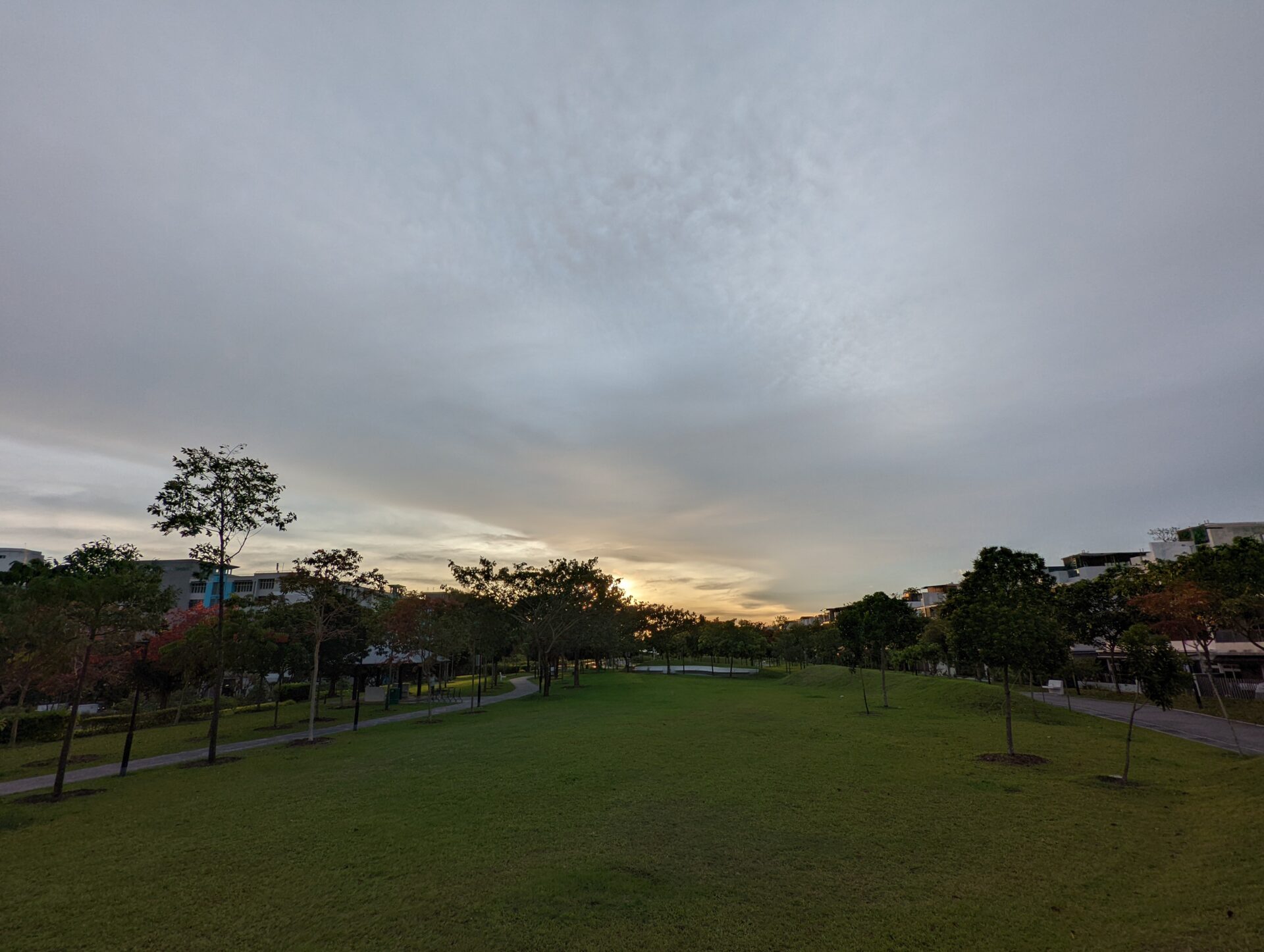 Should you choose the Pixel 6 Pro over other flagships? For one, Google promises at least five years of updates for security. As a Pixel device, the new phone will also get the latest versions of Android pretty quickly.
I also like the battery life. The 5,003mAh power pack onboard promises 24 hours of juice by adapting to your usage and I'm happy to say the phone easily lasts a day without issue.
One of the things I was surprised by was the speakers. Usually, on a phone, these are afterthoughts with poor sound.
However, the stereo speakers on the Pixel 6 Pro manage to project audio a bit wider and further than usual, which are great when you're not wearing earphones to play your games or watch your Netflix shows.
All in, I'd say the Pixel 6 Pro is a return to form for Google, which had started making Android devices in the early days as a sort of reference design for phone makers to follow.
That's not necessary now, of course, with so many companies doing such a great job, but it's so good to see an updated, competitive Google device again.
The price, too, brings good news. Though the Pixel 6 Pro isn't cheap at S$1,299, it is significantly cheaper than, say, the Galaxy S22 Ultra, which starts from S$1,718.
There's also the smaller and cheaper Pixel 6 too, of course, which goes for a lower S$999 but has a smaller 6.4-inch screen, packs only 8GB RAM and gives up the zoom lens. That's the phone I'd recommend if you're seeking bang for buck.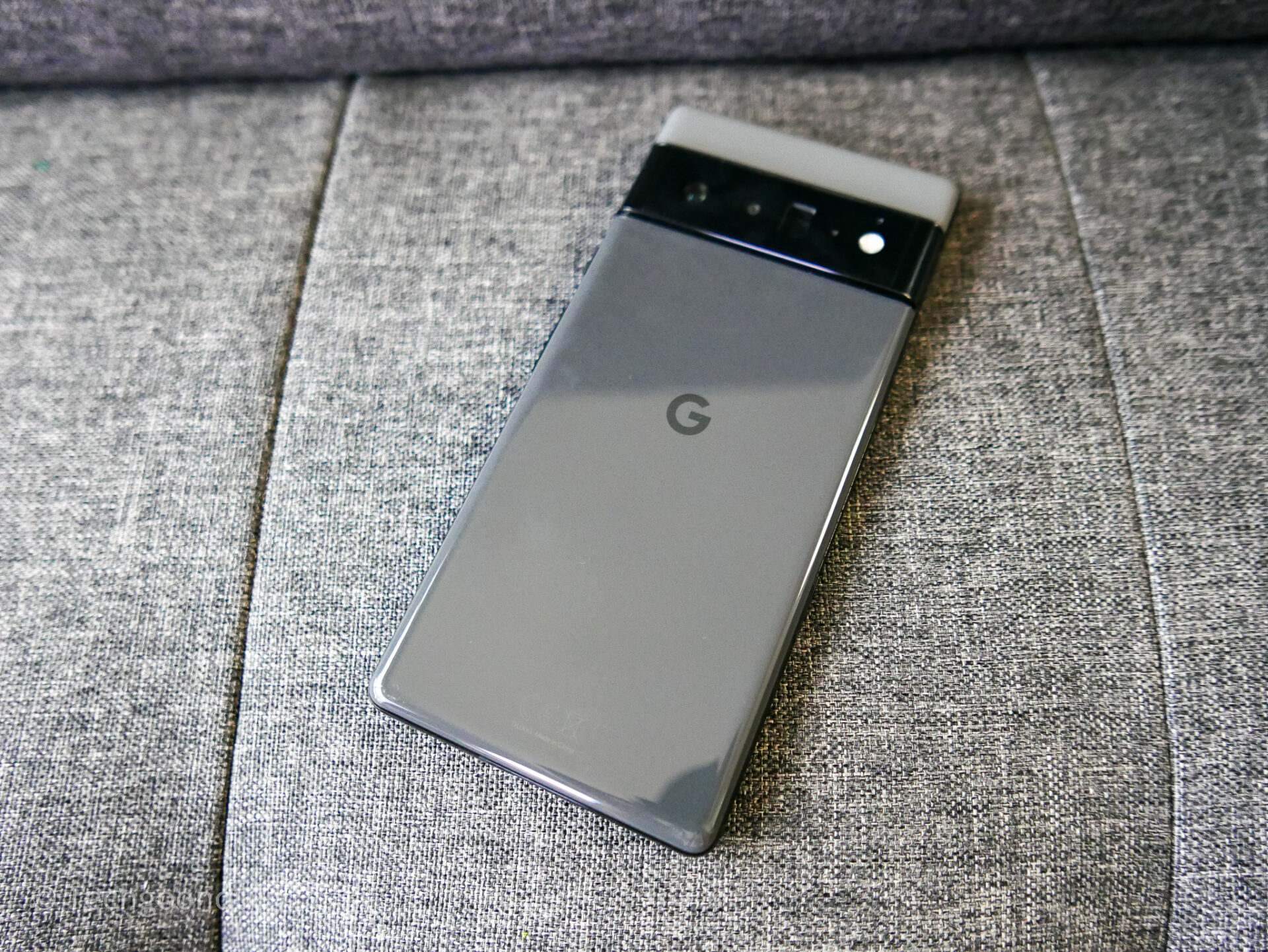 However, if you want a full-fledged flagship phone, I'd say the Pixel 6 Pro is an excellent choice that beats the competition in terms of price.
To be sure, there are some things I don't like about the Pixel 6 Pro – its screen can be too sensitive and I have ended up turning on the flashlight accidentally.
I've also had to get used to the lack of a menu bar at the bottom like on Samsung's One UI. Swiping up from the bottom minimises an app which can be annoying, though you can get into the settings to restore the three-button menu.
These issues, however, are not deal breakers. Far from that, actually. For the first time in several years, I'm happy to recommend a Google phone to folks who want the latest and greatest at a better price than its rivals.
Though I've said I'm not crazy about paying top-dollar flagship phones anymore, the Pixel 6 Pro comes close to changing my mind. Its design, camera and competitive price elevate it over rivals. It gets a rare unreserved recommendation from us.
UPDATE at 03/03/2022 10:54am: Pictures of the phone have been updated with new ones.