When my daughter told me one morning while rushing to school that her friend had a kids' smartwatch that she could make phone calls from, I was surprised.
No, I told her, there was no such watch. "Your papa works in IT and you think I wouldn't know that?"
Sure enough, I was wrong. The smartwatch she was referring to last year was likely one that was made by a Singapore company, myFirst Technology, which makes children's tech gadgets that also include digital cameras and sketch pads.
And to my shame, I only found out the error of my ways later from another parent, who had just bought one such smartwatch for her son.
She did so to be able to track her child because the primary one student had walked kilometres to get home one afternoon, crossing several busy junctions without informing anyone after school.
Startled by the incident, my friend found out online that there was a smartwatch cum phone that not only allowed her to get in touch with her child but also let her know his whereabouts.
With it, she wouldn't have had to frantically look for him in the neighbourhood if he had left school on his own.
It's also with the same security in mind that I bought a myFirst Fone S2 smartwatch for my daughter earlier this year.
It was her birthday and this was a watch that could let her keep in touch with me, just in case, you know, when I'm out jogging or buying lunch for her.
Through an app, we can send and receive messages on the myFirst platform. It also enables a parent to control the contacts that are added to the smartwatch.
Of course, the smartwatch acts as a normal phone as well. There's no dialpad on the screen but the child can easily make a call to preset contacts, like her parents. Plus, I can just call her like on a regular phone line.
Besides the myFirst smartwatch, I also bought the daughter a Kobo Clara e-book reader around the same time. She had always been an avid reader and I thought the lightweight gadget would be handier than the thick books she liked to carry around to read.
Plus, it lets her borrow books directly from Singapore's public libraries using the Overdrive service, so it even saves me money going to a bookstore sometimes.
All these gadget decisions were not something I arrived easily at as a parent, however.
Having been a technology reporter and gadget geek for more than two decades, I have seen and written enough about the impact of screen time, from games to social media, over the years.
This was why I had been hesitant to introduce too many gadgets to my kids. As the common wisdom goes, it is always easier to give access to a new gadget than to take it away.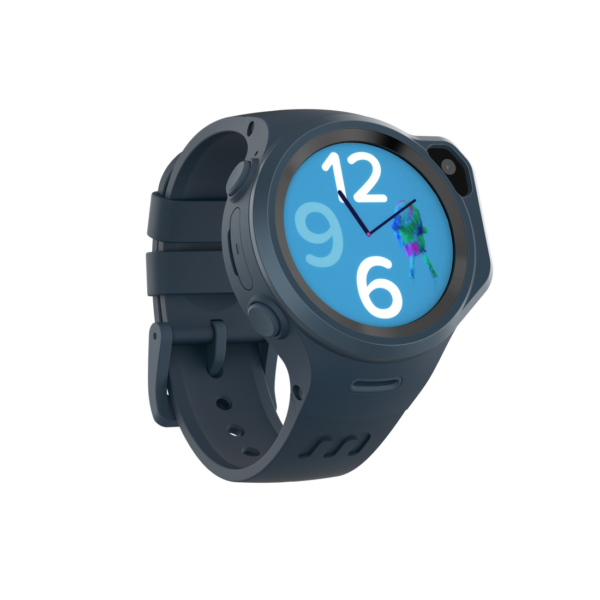 So far, I'm glad to say the daughter has taken to the smartwatch well. In fact, when she saw a new smartwatch from myFirst – the Fone R1S model – she was so keen to try it out.
That new smartphone is more expensive but so well designed that it can easily pass off as a smart gadget for adults, without any of the kiddy trappings. I'm guessing it would work well for older kids.
Plus, the company is quite smart too to introduce subscription plans that are bundled with SIM cards, so you pay either S$25 or S$28 a month instead of an upfront cost for a couple of its smartwatches.
Perhaps that will be for another day. The last thing I want to introduce to the kids is gadget envy and an endless quest to get the latest and greatest.
Yes, it might seem a little like "do as I say, not as I do", given how I'm always after the latest technology, but who says being a parent is easy, right?
As I found out from this episode, there's a lot I still don't know about parenting in the digital age, despite being so plugged in to it all these years. Or perhaps being in the industry also blinds you to certain things – you think you know so much, but actually don't.