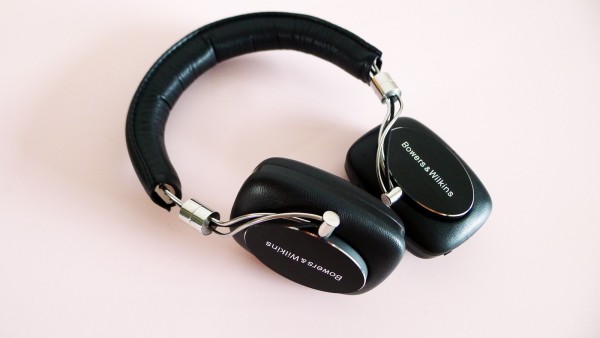 Close up and intimate is how I'd describe Bowers & Wilkins' new Bluetooth headphones, the latest in its P series range, after trying them out recently.
Despite cutting the cord, the P5 Wireless is very much as involving and articulate as the original wired version from the British hi-fi equipment maker.
From the snug fit of the squarish ear pads to the effortless delivery of audio material, the P5 Wireless offers a little personal space in your head, even if you are squeezed on a train with little personal space.
First, the design. If you have always admired B&W's P series headphones, you'll surely fall in love with the new P5 Wireless.
Leather-wrapped almost entirely, it is as luxurious as headphones get. It works well too, with the ear pads easily sliding along the metallic frame to be adjusted to your head when worn.
Indeed, the 213-gram headphones are very comfortable to wear, without the weight of something heavy pushing down on your ears. The soft leather ear pads help too.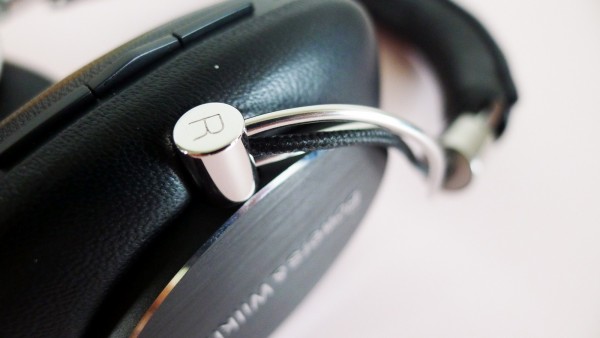 The biggest worry, of course, is that you'd get sweaty wearing the headphones in Singapore's heat. That's the same for leather watch straps, though it hasn't stopped people buying them here.
The other thing you'd need to be mindful of is wear and tear. Leather isn't as hardy as nylon or plastic, so you'd want to keep these pretty-looking headphones carefully tucked in the included bag when bringing them around.
Despite being a Bluetooth 4.1-compliant gadget, the P5 Wireless lets you connect up to a music player via a wired connection too. This is handy when you run out of juice on the headphones, which are claimed to run up to 17 hours when charged via a small micro USB port.
What I like is that B&W has smartly placed the stereo mini jack inside the left ear pad. This means you won't accidentally yank out a cable as easily as with an external jack.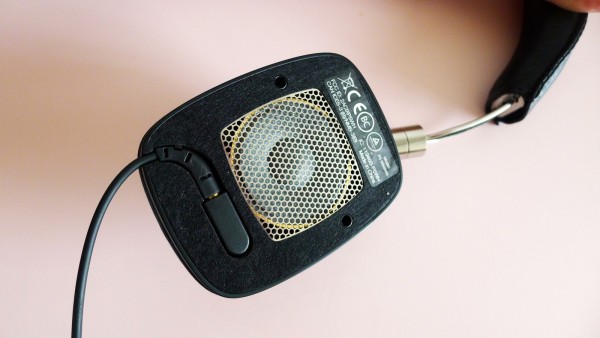 What's also handy are the control buttons on the right ear piece. They give you easy access to play or stop a track, as well as adjust the volume.
Having said that, the main selling point of the P5 Wireless is its impressive sound. This is one of the best portable wireless headphones you'd encounter today.
The 40mm drivers handle a wide range of sonic material effortlessly, whether you are listening out for the speed and attack of drum beats or the low-end extension from a double bass.
A good way to show this off is the Latin jazz album Bienvenida from Venissa Santi (HDtracks).
The P5 Wireless keeps up easily with the conga beat in the tracks and the singer's voice comes across clear without any colour added by the headphones. They won't go wrong if you like jazz.
With excellent control, the headphones are also tuned right by the B&W folks behind the company's top-end 800 series speakers. Not too warm or analytical, the P5 Wireless brings out the essence in each track well.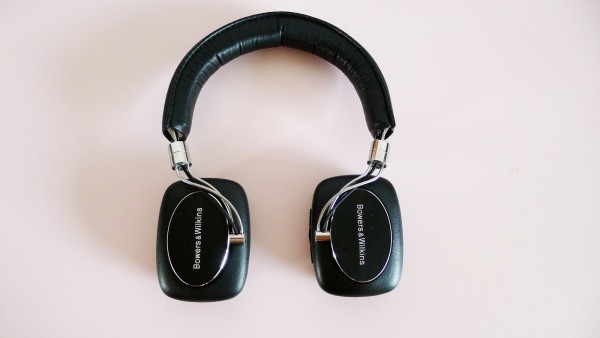 With Sonny Rollins' Saxophone Colossus (HDtracks), the high notes shine through with energy and verve.
I keep thinking of a filament bulb in a dimly-lit room. If a track has to sound warm, it does, but not overly so. Nothing is rolled off to accommodate this.
After all, if you find yourself tapping your feet and bobbing your head while sitting at a desk listening to a track, you know you're enjoying the music.
What's also impressive is a clear separation of instruments that you can make out easily from a good recording.
Listening to Japanese duo Teruo Goto and Jun Satsuma's But Beautiful album (e-Onkyo), I hear bits of detail clearly from the recording, like when the saxophonist picks up from his partner's introduction.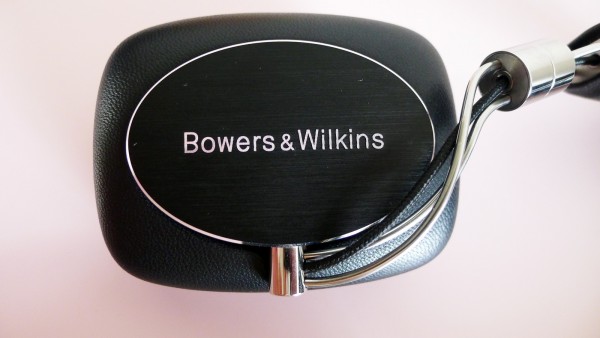 When it comes to the low end, the P5 Wireless does an impressive job as well. Trying out Massive Attack's Collected album (CD rip), I couldn't help but feel the bass being tightly and carefully held in place.
For headphones its size, the P5 Wireless has a fair bit of extension as well. And it still has the slam when needed.
This is a far cry from bass-heavy headphones that often give you a headache from prolonged listening. There's none of the bloated noise here.
One area I'd like for B&W to improve on is sound staging. You can more clearly make out the performers on a stage with bigger headphones.
With the P5 Wireless, you'd have to settle for a more intimate, close up experience. There is not so much of the airy, concert-like feel, especially when I'm playing tracks from Diana Krall's Live in Paris album (CD rip).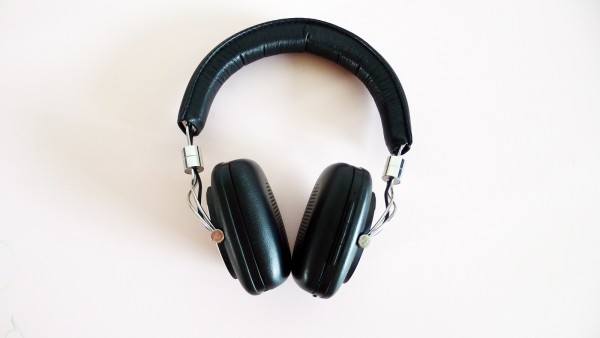 To be fair, that usually only becomes an issue if you're sitting at a desk listening intently as part of a test. That's what I'd do more with a pair of headphones plugged into an amplifier too heavy to lug around.
On a plane or at a desk at work, the P5 Wireless is surely one of the best-sounding today in a lightweight, portable package.
No need to lug along an external portable amplifier or digital-to-analog converter (DAC), though that might improve things a little. All I needed for great music was pair the P5 Wireless to a Xiaomi Mi Note with a great built-in DAC.
Usually, with convenience comes compromise. If you must compromise, the P5 Wireless is the best compromise you should make.
It still sounds so involving despite its size. And it will make you do a double take if you have been an audiophile snob sneering at wireless headphones all this while.
I only wish the Singapore distributor would price the P5 Wireless more closely to the sticker price in the United States. At S$690, it costs a lot more than the US$399.99 (S$566.15) asked for overseas.