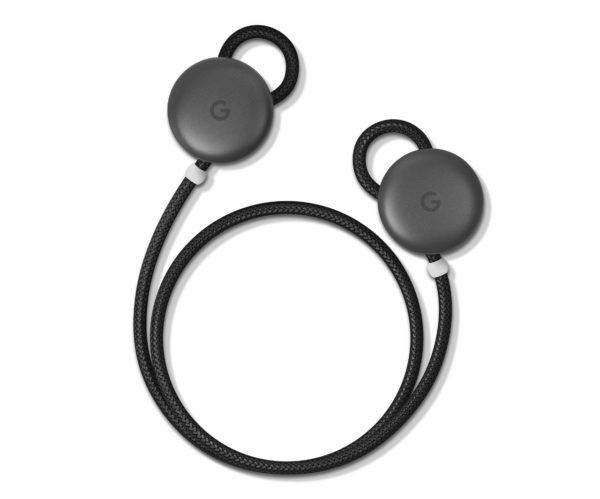 Seeing the pine trees draped in snow as I neared the picturesque Shirakawa-go a couple of weeks ago, I tried to tell the van driver how beautiful the scenery was.
Of course, I didn't speak any Japanese, so I took out my phone to translate what I said in English. It spit out, rather accurately: "Yuki wa utsukushīdesu". Or, in Japanese, "雪は美しいです".
The driver nodded with a smile, as people in Japan often do when you speak their language as a sign of respect. Thank you, Google Translate, I thought.
Seamless translation is what Google's Pixel Buds, the companion Bluetooth earpieces to the company's Pixel 2 XL phone, aims to provide.
Once connected to your Google phone, the earpieces tap on online services like Google Translate to make a conversation across different languages appear seamless.
You speak into the earpieces by tapping on one of them. If you have your Translate app on, it will automatically translate into a language you want – for me, Japanese – and play it out loud.
When the other party responds, you get the English translation playing in you ear. This is a slightly smarter way than passing the phone between you and the other party, which you can do with any Android phone.
Of course, you always depend on the goodwill and patience of the other party. In an austere sushi-ya, you won't want to be playing your phone loudly while asking the chef if the uni is from Hokkaido. Nor do you want to stop a busy guy on the street for directions while fiddling with your phone.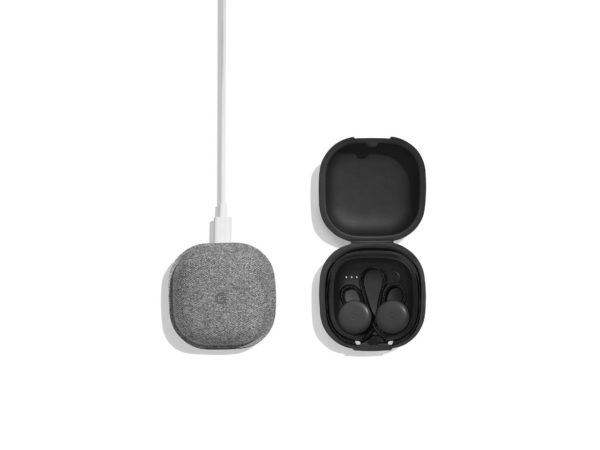 By and large, the Google Translate service is well-established and the Pixel Buds taps on that reliability. I'd use the earphones for this cool feature.
What is less certain is the Google Assistant service, which is supposed to be the artificial intelligence (AI) virtual helper to get you the information you want, whenever you want.
If your phone is set up, you can summon the virtual assistant by simply saying "Okay Google" to the earpieces. Simple queries get answered well, for example, where the best chicken rice stalls are in the vicinity.
However, despite Google's claim that it now supports Singaporean English, you won't always get what you want. I asked Google about nasi lemak, but it talks to me about La Saloma.
The AI here isn't quite like Joi, the virtual hologram companion in Bladerunner 2049. Nor is it even the smart operating system voiced by Scarlett Johansson in the movie Her. So, there's a lot to be improved on, though not all of that is the fault of the earpieces themselves.
The design is neat and simple, if a little utilitarian. The instructions to pair the earphones with your phone via Bluetooth are meant to be simple but unfortunately, the process may be hit and miss.
In my case, it was multiple misses for a task that should be straightforward. Taking the earphones out of the case, I was told to simply scan for them on my phone. Nope, that didn't work.
It took me several tries before I found an answer online. I then pressed down the earphones to make sure they were connected to the case properly before they would get into pairing mode. Maybe that was just the review unit, which may have been cycled around.
Still, many earphone makers now offer audio cues when you put on the earphones. Or, at least they can get into pairing mode if you simply hold on to a button or touch a sensor. This is an area Google has to improve on.
Another area is sound quality. In this, the Pixel Buds are miles from, say, B&O Play's Beoplay E8, which are great for music. The Google earphones are also not fully wireless – a cord hangs around the back of your neck, so if you're looking for complete freedom of movement, look elsewhere.
On the plus side, the charging case that stores and charges the Google earpieces looks competent in a fabric that is simply recycled chic. At the same time, it lacks the polish of more expensive rivals like the Beoplay E8, for example.
The 620mAh power pack in the case can fully juice up the earpieces about five times on the go. The Pixel Buds themselves, with a 120mAh battery, run close to the five hours promised on paper as well, from my experience.
And at 14g, they are comfortable enough to wear for hours. That's crucial if you expect to have them as the primary way of interfacing with your phone, instead of using the touchscreen.
I still find voice less intuitive, despite the many advances made in voice recognition and online services such as Google Translate and Assistant, which are what the Pixel Buds are made for.
In the end, I used the earpieces mostly like how I'd use other earpieces – to answer calls and listen to music. For me, the Pixel Buds don't stand out enough because Google Translate seems to be their only useful trick. They aren't a must-have unless you are a Google fan and want them to complete the Pixel 2 XL experience.
For what Google is asking for, there are other competent and perhaps better looking Bluetooth earpieces.
The Pixel Buds are out now at S$238 on Lazada or Singtel, though unsurprisingly, the rather empty Google Singapore Store doesn't even have that information updated.
UPDATE at 18/01/2017 4:00pm: Google has stated that it does not have Singaporean English enabled on the Pixel Buds at the time of the review, even though that is supported on the Pixel 2 XL phone. According to its media representative, "there needs to be engineering work that has to be carried out to maintain the feature's functionalities and experience to be similar across devices."