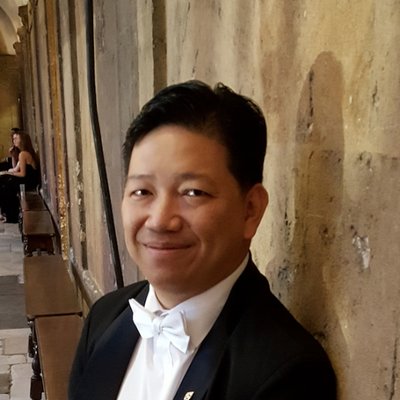 Eye-watering amounts of sponsorship money have come into e-sports in recent years and it is widely acknowledged now that more people go on Twitch, the gaming spectator platform, to watch others play games than to watch news on CNN.
Still, there has been concerns that competitive gaming, an activity that once attracted much smaller crowds a decade ago, is becoming overhyped.
Not so, according to Esports Players League (ESPL), a new e-sports network and platform set up in Singapore just last year. In February 2020, it received seed funding from famed Silicon Valley VC, 500 Startups.
ESPL president Lau Kin Wai tells Techgoondu that the e-sports arena is growing around the world and there are opportunities for more amateur players to get in the competitive game.
In time, e-sports might get its own big stars, like Formula One's Lewis Hamilton, he tells Techgoondu in our latest Q&A.
Q: Asia is a big and diverse market for e-sports. Where are the biggest opportunities for the next three years?
A: I agree that Asia is a mammoth e-sports market and is really diverse, as each geographical location has its own preferred esports game.
E-sports is gaining more recognition in Asia after the Olympic Council of Asia announced that e-sports will be added to the 2022 Asian Games as a medalling sport.
Mobile e-sports has great growth potential, and the area that gets the most attention in Asia has to be India and China. China has an estimated 640 million mobile gamers while India has an estimated 320 million mobile gamers in the current year .
Total e-sports viewership has continued to grow exponentially year on year. ESPL is a participatory model, we want gamers to watch e-sports and also to participate in the competition themselves.
At the moment, we have nine countries that we are cooperating closely with, which includes Mexico and India, but we hope to hit 16 countries by next year.
Q: How will the stay-at-home arrangements impact computer games and e-sports, in particular, in the long term?
A: For better or worse, consumer habits have changed with the lockdown as they are more used to digital activities in the comfort of their own homes. Arguably most people will minimize venturing out of their home for quite a long time until a COVID-19 vaccine is discovered and made available to the entire planet.
LAN gaming used to be a thing at gaming cafes, but I feel that the COVID-19 situation must have done a number on the already dwindling business of gaming cafes.
It's just more convenient to play e-sports at home, and with mobile gaming making it more accessible to the general population, I think we will see immense growth in mobile gaming in the emerging markets.
I feel like the stay-at-home arrangements will benefit e-sports and computer games, as more people look to accessible entertainment at home
Q: With e-sports gaining big-money sponsorships, there's been heightened scrutiny and worries that it is being overhyped. Is it so?
A: This doesn't warrant any concerns to me, as e-sports sponsorship is still small compared to traditional sports. E-sports has already a bigger audience than traditional sports, it is only natural for the sponsorship money to shift from traditional sports to e-sports.
In recent years, e-sports has permeated popular culture while attracting many celebrities into the e-sports space, with a notable example being Demetrious "Mighty Mouse" Johnson, who was a multiple-time UFC flyweight champion and also streams e-sports through his MightyGaming Twitch handle.
So I don't think e-sports is overhyped, as it is getting more global recognition. In due time, e-sports will receive more big-money sponsorships as it continues to see high growth and increased viewership.
Q: Will we get a recognisable e-sports star, in the vein of, say, a Cristiano Ronaldo in football or Roger Federer in tennis?
A: E-sports is different from traditional sports because the career lifespan of players is short, with estimates of peak performance age being as low as 19-20 years old.
This can pose a problem, as each e-sports game company will have to find the next big star often. E-sports stars can be hard to find, as they need to be supremely skilled with great personalities to match, but I am confident that this will not be a problem, as we have a large e-sports talent pool to choose from.
With that being said, ESPL is all about democratising e-sports to make it accessible to the mass and amateur gamers out there. Unlike traditional sports, I believe e-sports stars can and will come from the amateur gamers community.
Case in point: The famous 16-year old Kyle Giersdorf who won US$3 million in the Fortnite World cup was an amateur gamer when he won the coveted prize.
In the future, I think we will have world-famous e-sports stars the likes of Formula One's Lewis Hamilton, for instance. The future is definitely bright for e-sports stars as we continue to grab headlines across the globe.