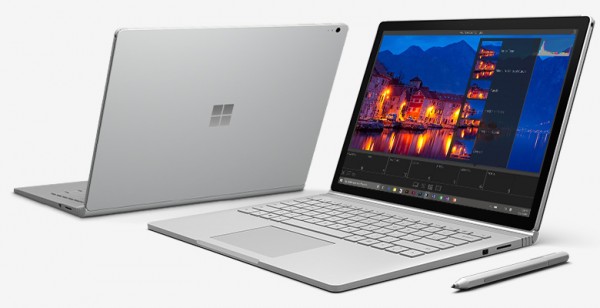 Microsoft has come up with a laptop that no one else has.
That essentially sums up all the excitement in the past half a day with the new Surface Book, a laptop that doubles up as a tablet thanks partly to a nifty flexible hinge.

This "dynamic fulcrum hinge", as Microsoft calls it, is one of its kind because it's more elegant than others made by, say, Lenovo in its Yoga range of machines.
Like a flexible wire, it lets you flip the screen like a traditional laptop. Excellent, if you are in a tight space like the economy seat in today's airlines.
Better yet, the design also lets you detach the keyboard should you not want to carry it onboard. Much like previous two-in-one designs, this Windows 10 machine lets you bring what you need.
More importantly, the Surface Book, the latest in Microsoft's line of hybrid devices, is the first real laptop from the company. Its 13.5-inch screen is a size familiar to laptop users, and an upgrade over the 12-incher from last year's Surface Pro 3.
This hinge does away with one big problem with the previous Surface Pro – the kickstand. Just to be clear, the kickstand is great on desks. However, it doesn't balance very well on your lap, unlike a traditional clamshell design.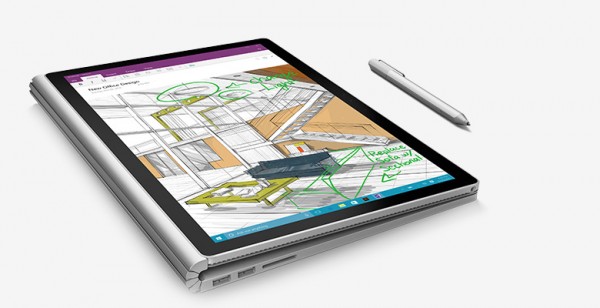 Now, Windows hasn't exactly been the top choice for users of tablets or touch screen devices.
But the Surface Book is hitting the market at the best time – traditional tablets are becoming less popular and laptops with enough processing power are back in form.
Apple may have acknowledged this as well with its launch of the iPad Pro last month. The new tablet featured a 12.9-inch screen as well as 128GB of storage – a workhorse, of sorts.
With the Surface Book, Microsoft may have got a slight edge now in this new game of high-powered hybrid devices.
In hardware, a field where Apple designs have arguably wowed users more than anything Microsoft and its partners have put out, the Surface Book brings a lot of substance to the table along with its design.
No under-powered processors here. The new device will sport Intel's Core i5 and i7 processors and has options for an Nvidia graphics chip that would beat what's in regular thin and light laptops in graphical tasks.
Plus, the Surface Book retains the stylus present in previous Surface tablets, so you can jot down notes or doodle away at meetings, as before.
The screen has a sharp 3,000 x 2,000 resolution, which offers a lot more pixels than the usual Full HD (1,920 x 1,080) laptop out today.
How much will it cost? Prices start from US$1,499 for a basic unit with a Core i5 chip, 8GB RAM and an 128GB solid state drive, so Microsoft is competitive.
Be ready to pay more though for a top-end model with Core i7, 16GB RAM and 512GB SSD – that goes for US$2,699.
Unfortunately, there's no news of pricing or availability for Singapore yet. The Surface Book is out in the United States from October 26.
If Microsoft gets its shiny new gizmo out in good time to markets everywhere, it will bring about a huge shakeup for the PC market. For the first time, the best laptop could be made by the company making the software used everywhere.
That's great for consumers, but not so good news for the likes of Asus, Dell or Lenovo. They have to up their game now.