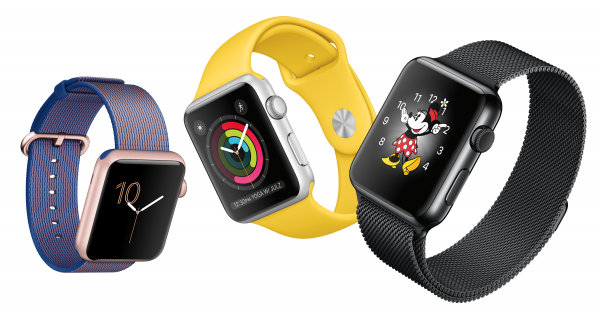 When they first hit the stores just a few years ago, smartwatches were touted as the next big wave from technology companies such as Apple and Samsung, after their successes in phones and tablets. Swiss watch makers should be so scared.
Well, that story doesn't include a drop in shipments so soon after. In a surprising turn of events, they fell by a sharp 32 per cent from a year ago, according to a report put out by research firm IDC yesterday.
It said that smartwatch makers shipped 3.5 million units in the second quarter this year, compared to 5.1 million in the same period last year. This has contributed to the first-ever year-on-year decline in shipments.
Among the gadget manufacturers, Apple led the way with a huge 47 per cent share of the market. Coming a distant second was Samsung, with just 16 per cent. Rounding off the top five were Lenovo, LG Electronics and Garmin.
Why are people not buying more of these newfangled gadgets and ripping their boring quartz and automatic watches from their wrists? Technology, ironically, is the issue, according to IDC (see our take on this).
"Consumers have held off on smartwatch purchases since early 2016 in anticipation of a hardware refresh, and improvements in WatchOS are not expected until later this year, effectively stalling existing Apple Watch sales," said Jitesh Ubrani, a senior research analyst at IDC.
"Apple still maintains a significant lead in the market and unfortunately a decline for Apple leads to a decline in the entire market," he explained.
IDC does expect the market to rebound in 2017. Particularly if there is a "better use case", it adds. Like a watch that not only tickles the fancy for the first week or so and actually goes beyond being a glorified second screen?
And traditional watch makers could be ones to place more smartwatches on people's wrists, according to IDC. More brands entering the market, such as Casio, Fossil and Tag Heuer, that have released smart watches of late, will bring qualities like design, fit and functionality, it suggests.