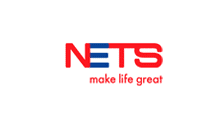 NETS, the Singapore electronic payment vendor, just launched their iNETS mobile service, in which you can pay your bills via your mobile phone in Singapore.
The story was covered by quite a few of the main papers in Singapore, like the Straits Times, Today, and My Paper, as this story broke yesterday.
What struck me when I read the story in the Straits Times is that the iNETS mobile payment platform supports "all mobile phones save the iPhone and the Android platform".
When I read this, I almost fell out of my chair thinking: Errr, aren't these some of the more popular platforms? And Android phones will definitely be set to grow in the market this year, with the Google Nexus One, Samsung Galaxy Spica, and Motorola Dext already out since February with more to come.
This is definitely something due to Java not working on the iPhone or Android platform unless you hack the support for J2ME on it.
Curious, I went to the iNETS site to see a list of supported phones. I couldn't try it since the phone I'm currently using is the Samsung Galaxy Spica (Android), but it seems that some of the other newer phone models are not in as well, like the Windows Mobile HTC HD2, etc.
Why not code a payment app for the main mobile app marketplaces, like the iPhone App Store, the Android Marketplace, or the Windows Mobile Marketplace? Many users get applications on their phones nowadays via the mobile marketplaces, and this seems the logical way for things to go.
In any case, we can already access some of the internet banking sites on our phones and pay bills through our banks. For example, OCBC doesn't use Java (a problem for Android phones), and I can access it perfectly fine. I can do bill payment via my phone on this, so why would I want to install the iNETS mobile platform?
Security for internet banking, because of the 2-factor authentication that MAS (Monetary Authority of Singapore) enforced on Singaporean banks, gives me more confidence in having secure transactions. This is especially true if you use the physical token, which I am using.
A paragraph in the Today story made me do a double take:
"NETS said to make payments secure, users have a maximum of three tries to key in a PIN number whenever the service is used. "
I don't know about you, but this doesn't make me feel confident that the platform is a secure one. What do you folks think?