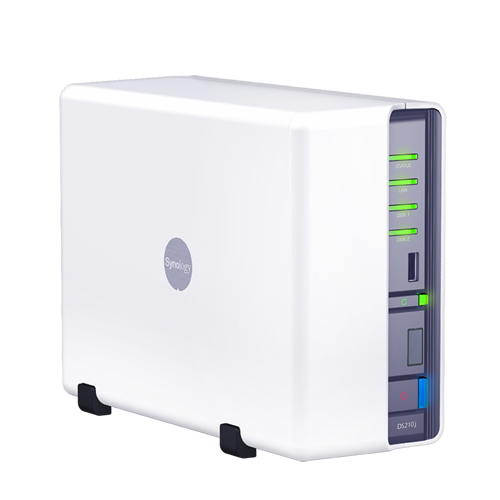 One of the questions I often get from friends coming up to Hong Kong is if stuff is cheaper here or in Singapore. In many cases, the answer is "not really" or "just a little" – but in the case of the Synology DS210j that I bought for my bro recently, it was a helluva lot cheaper!
At HK$1530 (which is about S$278 at 1S$:5.5HK$), you'd be paying almost 50% more if you bought one from Synology's dealer in Singapore (Memory World) which has priced it at S$408. Plus according to the Synology forum (post dates back to 2007 though), Synology does provide international warranty.
So why the DS210j? Only the Qnap TS210J II comes close to the DS210j's transfer rates, but is more expensive. The rest of the 2-bay NAS competition, like the D-Link DNS-323 are generally slower. Oh, and its DLNA compliant too, so fits in with the plan of adding those 'media extender' devices to stream video and audio later.

And so far, the DS210j – paired with 2 x 1TB Seagate ST31000528AS HDD – has proven to be a great buy. No nasty surprises – it runs quietly, was easy to hook up to the network and does what it's supposed to do.
The installation process could have been a tad better documented though. During the initial install, the installation wizard asked for the latest firmware file to flash the NAS, which left me for a sec wondering where to find it. After digging through the install disc, it turns out that the firmware files were in a directory labelled "patches". In any case, geeks need to stay on top of firmware revisions so I went on down to their website and found a version that was newer than that on the disc.
Mac users will also be happy to know that the NAS popped right up in the Finder (I'm on OSX10.5.8) – leaving nothing to muck around with.
So unless you want to venture the DIY NAS on FreeNAS route that Alfred had shown previously, the Synology DS210j is the best bang for buck in the RAID 1, 2-bay NAS scene – especially if you get it here in HK!