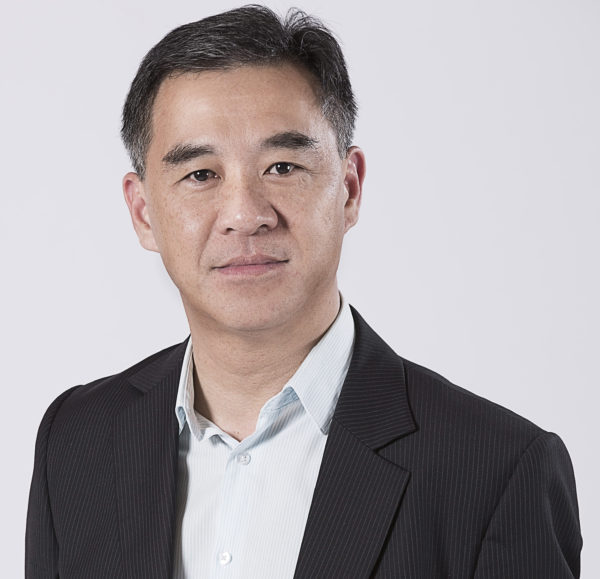 Hong Kong's startup scene has been overshadowed by developments in China in recent times. While China boasts more than 100 unicorns – a startup valued over US$1 billion – Hong Kong has just seven.
According to WHub, Hong Kong's largest startup community builder, the seven include the world's most valuable artificial intelligence company Sensetime; on-demand transportation firm GoGoVan and crypto-coin trading platform BitMEX.
Currently, there are about 3,000 startups in the island. Co-working spaces have risen manifold, up from less than 10 five years ago to more than 70 today, said Peter Mok, head of incubation programmes at the Hong Kong Science and Technology Park (HKSTP).
HKSTP is tasked with developing the startup ecosystem. Late last month, HKSTP received its biggest boost to date: a HK$10 billion (US$1.28 billion) package to accelerate Hong Kong's tech sector with a particular focus on startups.
This comes hot on the heels of a large HK$50 billion (US$6.3billion) funding in March in an attempt to turn the city into an innovation and technology hub.
An active and dynamic startup ecosystem is crucial. Successful startups will create jobs and rejuvenate its small- and medium-sized enterprises which form the lifeblood of Hong Kong industry.
Technology is key to the island's economic advancement, say the region's science and technology executives, investors and entrepreneurs. Startups are key to this plan as it provides the innovation needed to drive economic development.
The hub for all the startup activities is at the Hong Kong Science Park in Shatin, New Territories, about 40 minutes by subway from central Hong Kong.
A centralised development with cultivated green walkways, a man-made canal and spanking new buildings, it houses about 250 startups out of the 700 companies located there.
Mok talks to Techgoondu about the island's startup ambitions.
NOTE: Responses have been edited for brevity and house style.
Q.How is Hong Kong expanding the base of its startups?  
A:  In addition to the incubation programmes which contribute to the pipeline of entrepreneurs, we're identifying potential entrepreneurs by working with the universities and the co-working spaces on technopreneur partnership programmes.
With the universities we work with the technology transfer offices and entrepreneurship centres. In the past three years, we have ventured into the law and business schools and design thinking departments.
We embarked on this multi-disciplinary approach to complement our recruitment efforts from the science and technology and research fields.
We're also going to the vocational institutes where there is a good pool of people who may not be academically inclined but good with their hands and savvy with technology.
Q.What is the main way Hong Kong government can help the startups?
A: The major service we provide is "go-to-market" – how they can market themselves to customers, how to generate revenue. We emphasise this to our participants in the incubation programmes.
Traditionally, at the end of the incubation programme, there is a big "demo day" where the startups pitch to investors for funding. Instead of "demo day", the incubatees work towards getting business, so that they generate income to be sustainable.
We help find mentors who will then work with them to find customers, market their products and services. Eighteen months ago, we consolidated the go-to-market programme into two initiatives by working with the largest local corporations and big international firms. We also connect them to different chambers of commerce and business groups.
Every quarter, we will get startups to showcase their emerging and innovative technologies to the corporations in such as HSBC Bank, Airport Authority Hong Kong, Bayer and AWS.
We also encourage co-creation. We select innovative startups to solve challenges presented by corporations in three-month programmes. We started this 18 months ago. We have 107 partners now in areas like financial services, construction and real estate, all areas relevant to Hong Kong.
The first cohort of startups worked with China Mobile on an Internet of Things project. Using ARM mobile technology, they were able to build new solutions based on the intellectual property they created.
Another cohort developed a smart shopping mall based on Alibaba's cloud. They worked with real estate groups, including Sino Group and Kerry Properties.
Q.What can Hong Kong offer startups?  
A: Hong Kong is a stepping stone to Asia-Pacific. We want to attract the best talent from the world to come to Hong Kong. We need different culture, vision and new ways of thinking.
When we went to school, there were standard questions and answers. In R&D, asking the right question is important, but the answers may be different.
By interacting with the foreign entrepreneurs and talent, we hope to infuse a different way of thinking for our people. This is important for us to advance.
CORRECTION at 7 November 2018, 11:27pm: An earlier version of the story reported that there was a HK$40 billion fund to turn Hong Kong into an innovation and technology hub. The figure should be HK$50 billion, as reflected now. We are sorry for the error.