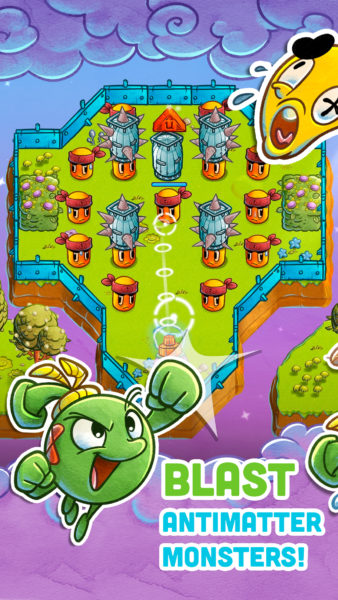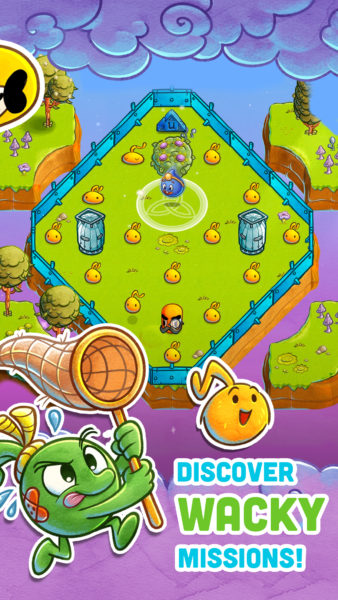 The creators of hits like Angry Birds and Tower Bloxx have roped in experts from Oxford and CERN (the European Organisation for Nuclear Research) to launch a game that promises to let children learn particle physics through casual gameplay.
Launched in Singapore today, Big Bang Legends is free to download and play. Users can also choose to pay S$1.49 a month to go ad-free and access video learning material tailor-made for the game by professionals from Oxford and CERN.
The game comes from Lightneer, a Finnish-based learning games studio that comprise veterans from Rovio, Gameloft and Digital Chocolate. Game levels consist of puzzles and mazes, various antimatter monsters and collectible rewards.
While Singapore and Finland both sit at the top of PISA (Programme for International Student Assesement) rankings that measure education outcomes, they achieved the results through very different ways.
Singapore is thus the global lead market for the game because it will bring the two countries together, said Peter Vesterbacka, co-founder of Lightneer.
"We want to make the playful and inclusive Finnish model accessible to everybody in the world to get great learning results through fun learning," said Lauri Järvilehto, Lightneer's CEO.
The periodic table would become familiar, Lightneer claims, as Big Bang Legends teaches the element names and symbols through its gameplay, and as players collect and upgrade all 118 in-game unique characters with special superpowers.
Big Bang Legends can now be downloaded from the Apple App Store and Google Play marketplace.