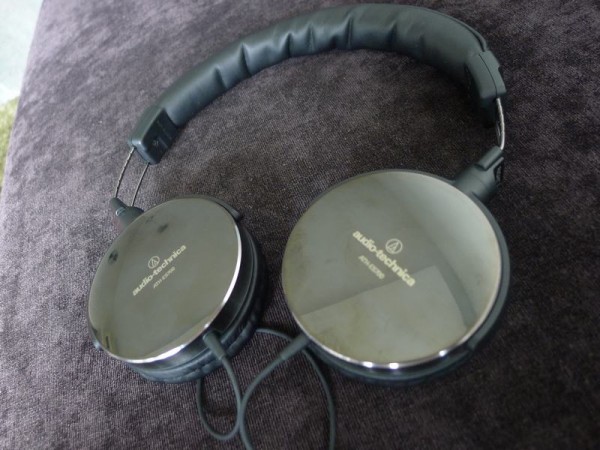 The first thing that strikes you about these new cans from Audio Technica is how pretty they are. Made of stainless steel, the housing comes with an attractive polished finish that catches the eye effortlessly.
The ATH-ES700, a followup to the ATH-ES7 from the Japanese audio manufacturer, is a lightweight pair of headphones that certainly don't sound lightweight when you plug them in. 
Despite a closed back design, the Japan-made headphones have quite a bit of air about them, and the music does not sound squeezed or stuck in your ears. Instead, the audio finds its way to your head rather effortlessly.
Listening to Live in Paris by Diana Krall, you get a scale of the performance, rather than a congested-sounding recording. What will delight many users is that vocals also come across clear and balanced.
This pair of Audio Technicas may sound a little bit forward to some, but generally, there is a lot to like about the mid-range. I also tried out some acoustic tracks on Singapore singer Tanya Chua's My Space album and do find the vocals very natural-sounding.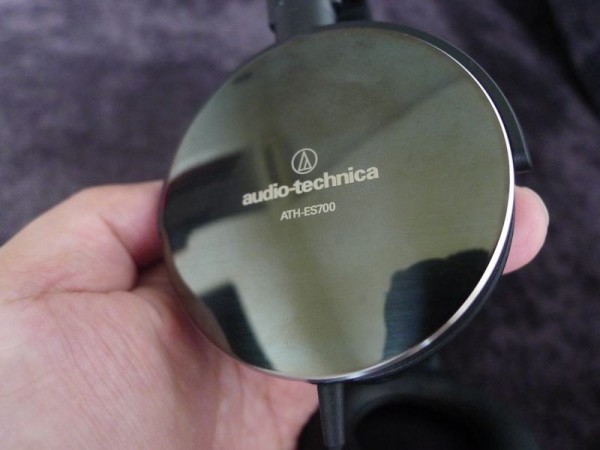 I can say the ATH-ES700 are pretty detailed as well. You'd sometimes hear a singer taking very short, sharp breaths before each verse. The quick strumming of guitars is audible as distinct actions, rather than a wall of sound, for example.
At the same time, the detail is not too jarring to turn you off after several hours of listening. I'd say in some instances, the highs don't seem to extend all the way, like the piano segments in Venissa Santi's Bienvenida album, but generally, this isn't a major complaint for these surprising light headphones.
The lows, however, I have a slight issue with. The ATH-ES700 does have some weight in the bass, as Audio Technica claims with its 42mm drivers, but I prefer the lows a little tighter than the "edgy bass" that is touted.
I'm a little picky, to be fair.
I have no issue, for example, with the lightweight 160-gram frame. The padded head band and ear cups are comfortable as well, though you should know that the ear pads can get sweaty in humid Singapore. Just hope that the MRT train you're in doesn't break down.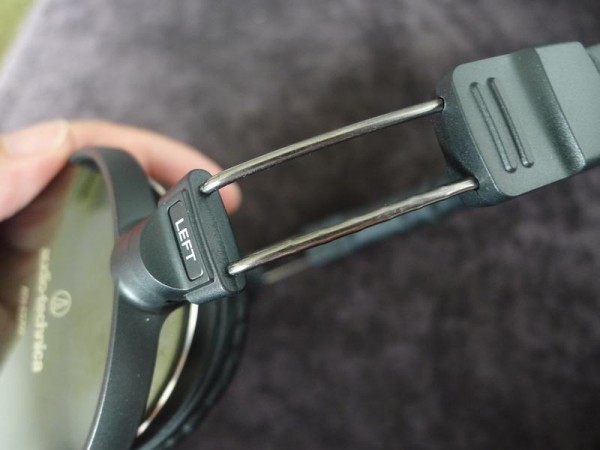 For sound isolation, the Audio Technica headphones do a good enough job keeping out the noise from the surroundings. They are probably not enough to block out all that airplane noise, but they should be decent enough to keep out the chatter in the cabin.
All in, the S$248 that Audio Technica is asking for is not bad a price. There are always trade-offs when it comes to portable headphones, but the ATH-ES700 is not too shabby in the crucial sound quality department. Plus, it looks well-made.
I've always liked the bang for buck that the Japanese manufacturer has shown, for example, in its noise-cancelling ATH-ANC9 headphones. Likewise, the ATH-ES700 portable cans make for an interesting pair of headphones to bring on the road, whether you're leaving on a jet plane or just taking a train to work.