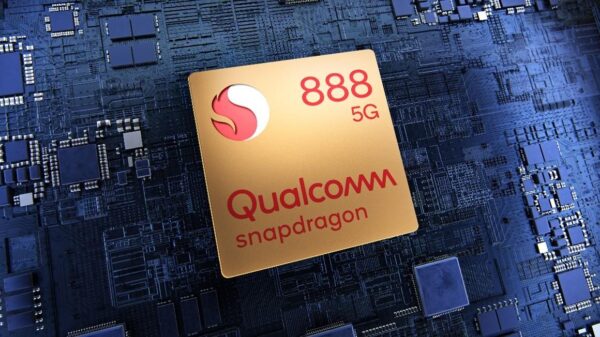 High-end 5G phones are set to be more common in 2021, especially with mid-tier manufacturers such as Oppo, OnePlus LG and Motorola that now have a new Qualcomm chip that comes prepackaged with a modem to connect to the fast mobile network.
The Snapdragon 888, unveiled yesterday, is the first high-end chip from Qualcomm to sport an integrated 5G modem that promises slimmer designs, better battery management and lower cost.
The chipmaker had previously released mid-end chips with integrated 5G modems, enabling phone makers to create budget-friendly phones that can connect to the fast network this year, but its high-end Snapdragon 865 chip in many 5G phones this year still relied on a separate modem.
Squeezing a modem on the new Qualcomm chip gives more phone makers a ready-made platform to design and make a high-end 5G phone ready by March next year.
This is important to those manufacturers chasing the leading pack of Samsung, Huawei and Apple, which make their own chips and do not depend on Qualcomm as much.
"The new flagship Snapdragon 888 Mobile Platform will enable OEMs (original equipment manufacturers) to further differentiate their devices and allows users to experience the latest cutting-edge mobile technologies," said Alex Katouzian, senior vice president and general manager of mobile, compute and infrastructure at Qualcomm Technologies, in a media release yesterday.
The new Snapdragon 888, likely a play on a number synonymous with luck among the Chinese diaspora, also comes with enhancements to artificial intelligence (AI) and imaging capabilities that are increasingly important to new phones.
However, what will be a common denominator in the new year looks to be 5G, which will feature in phones from the high- to mid-end, perhaps even in the low-end segment.
Samsung's Galaxy A42, for example, is out in Singapore for S$498 and is one of the most affordable 5G phones in the market.
The Snapdragon 888 chip will help "challenger" vendors, such as LG, Oppo, OnePlus and others, compete and differentiate effectively in the high-end smartphone market against the top phone makers today, said David McQueen, research director at advisory firm, ABI Research.
"The list of "challenger" OEMs will be a welcome shot in the arm for the high-end smartphones sector, which was at risk of being squeezed, owing to the frantic pace of plunging 5G smartphone prices," he added.