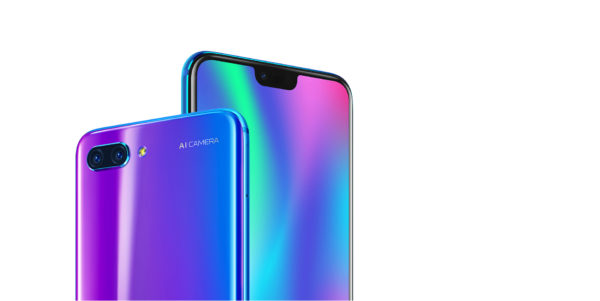 Just when you thought the mid-range smartphone is already competitive, here comes the Honor 10 in Singapore with a build quality that surprises with its modest S$579 price tag.
Launched yesterday here, it is a model that will definitely catch your eye. And for its price, it will attract users looking for good value in an Android phone.
First, what's Honor, I hear some of you ask. Well, it's a brand that's spun off from Huawei to capture a slice of the mid- and low-end segments of the market.
So, if you seem to find the Honor 10 familiar, yes, it does resemble a Huawei flagship – up to a point. Certainly, the Honor 10 looks every bit like an expensive flagship.
It has the same iridescent colour on its back, which was first seen on the Huawei P20 Pro's Twilight version. The build quality is definitely top-notch.
What I am less keen of is the lighter feel. It isn't as weighty as the P20 Pro. It feels thinner than necessary too and I do not feel secure holding it "naked" with the glass-finish back.
Of course, this is personal. Some users will prefer less weight and smaller size.
Under the shiny cover, the Honor 10 ticks most boxes for a tech geek. It runs the same flagship Kirin 970 processor that the Mate 10 and P20 are running, which means all the artificial intelligence (AI) goodies will be available too.
It has a 3,400mAh battery pack that promises to last for a day with moderate usage, 4GB of RAM to keep the phone running smooth, and a 5.84-inch LCD display at 19:9 ratio.
It also has dual-SIM support and very importantly, a 3.5mm headphone jack for fuss-free music listening. You can't even say that of some flagship phones today.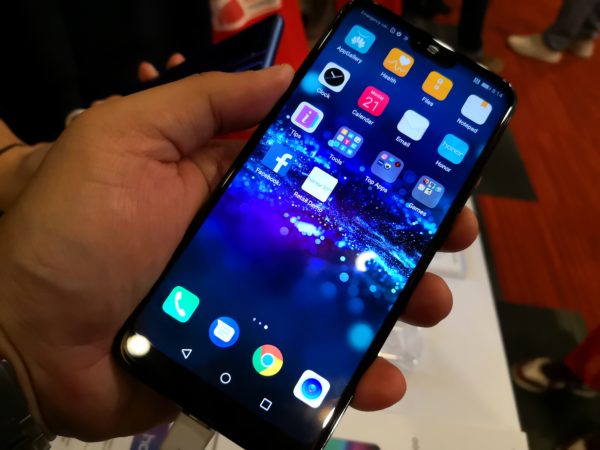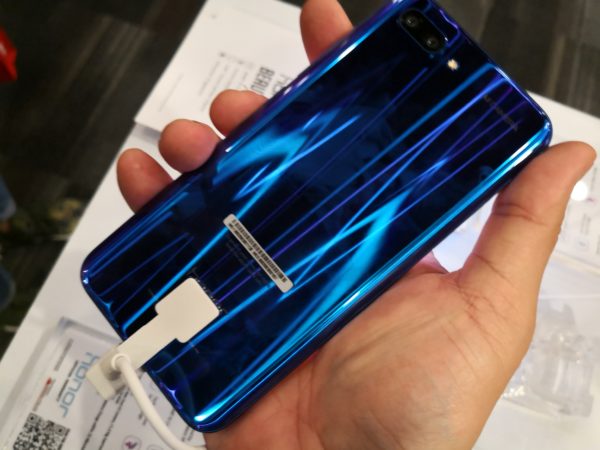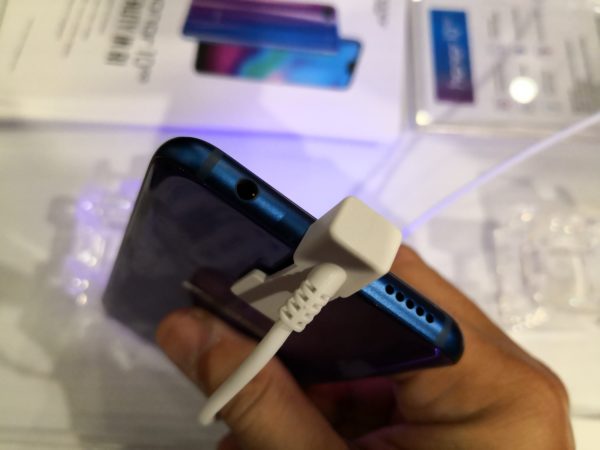 Unfortunately, there is no microSD card slot for the phone. That means you have to make do with the onboard storage – I'd suggest going all out for the version that comes with 128GB.
The Honor 10 has a dual lens and sensor setup with a 24MP monochrome sensor and a 16MP colour sensor. You can capture images at f1.8 aperture.
Of course, all those megapixels will come to naught if it is without a capable image processor. Good news is, with the same Kirin AI Processor, the phone inherits the same DNA from its more illustrious cousin, the P20 Pro, without the price tag.
There are some notable features here, such as localised optimisation. The camera will recognise different elements in a frame such as a face and a forest in the background and the camera will apply different colour settings for each of the elements.
It sounds rather impressive but I have try this out more with a review unit soon to confirm the claims.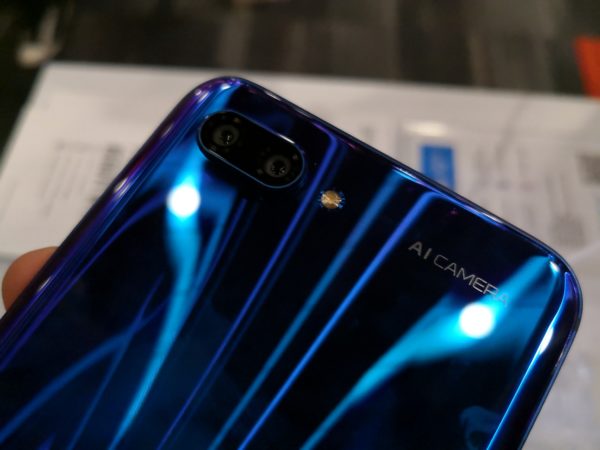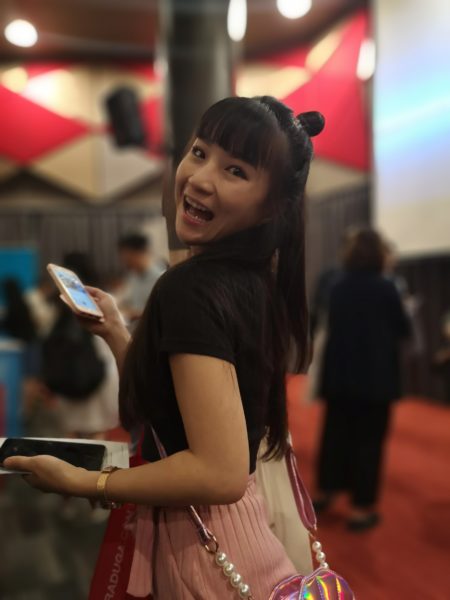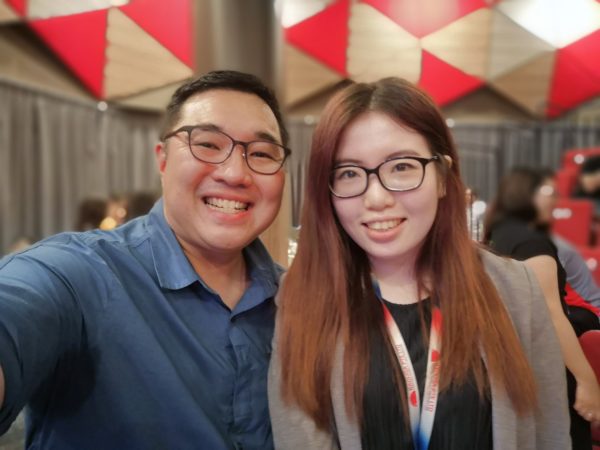 Selfie lovers will be glad they have a 24MP front-facing camera to aid in their beauty shots. It applies the same pixel binning technique seen on the Huawei P20 Pro, combining data from 4 pixels into 1 pixel in post-processing. However,  this is only for the front-facing camera.
A quick test with the camera shows an acceptable snapshot. Definitely more can be done with its iPhone-inspired 3D portrait lighting.
I do feel that their under-glass fingerprint sensor feels more of a gimmick. Unlike the Vivo X21 that features an in-display fingerprint sensor, the Honor 10 takes up valuable space and introduces a rather large bezel at the bottom as a result.
Since Honor has adopted another iPhone feature in the form of the controversial notch, it should have gone all the way to maximise the screen estate and put the fingerprint sensor at the back. It can rely more on face recognition technology to unlock the phone.
At first glance, the Honor 10 can be seen as a budget P20 albeit with a slightly higher megapixel count and the absence of Leica lenses fronting the sensors.
Its lack of heft, to me, brings the image of a budget phone – it's toy-like even – but it should be powerful enough for most users looking for a mid-range phone that offers bang for a buck.
We'll have more to share when we get to try out the Honor 10 more in the coming days.