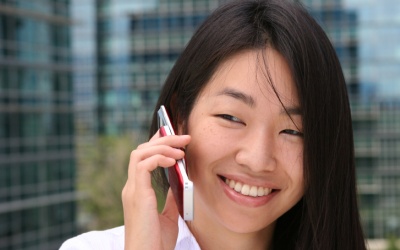 Singapore and Malaysia have inked a deal which reduces the cost of mobile roaming by up to 30 per cent for voice calls and 50 per cent for text messages (SMS). Travellers will start reaping the cost savings, which apply to all mobile operators in both countries, from May 1.
Unveiled by the Infocomm Development Authority of Singapore (IDA) and its Malaysian counterpart, the Malaysian Communications and Multimedia Commission (MCMC) today, the price cuts will be separately implemented for prepaid and postpaid mobile subscribers.
Currently, Singaporeans travelling in Malaysia have to pay around S$0.70 to S$1.00 per minute for every incoming voice call. As of May 1, this will drop to S$0.56 to S$0.80 per minute. Come May 2012, a further reduction will bring to price down to S$0.49 to S$0.70.
For more use-case scenarios, take a look at the table below: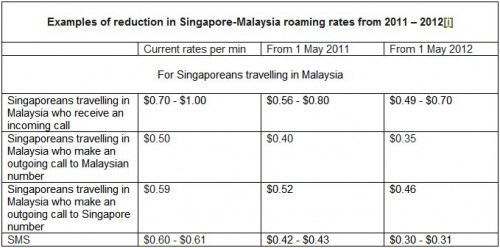 IDA and MCMC are also in discussions to lower the price of roaming data service, MMS, and video calls. This means a less significant bill shock when you get home and discover that your iPhone has been playing YouTube videos in Malaysia non-stop without your knowledge.
Malaysian Minister of Information, Communications and Culture Dato' Sri Utama Dr. Rais Yatim said this bilateral effort "paves the way for other similar efforts among ASEAN countries", which could be a huge boon to travellers in the region.