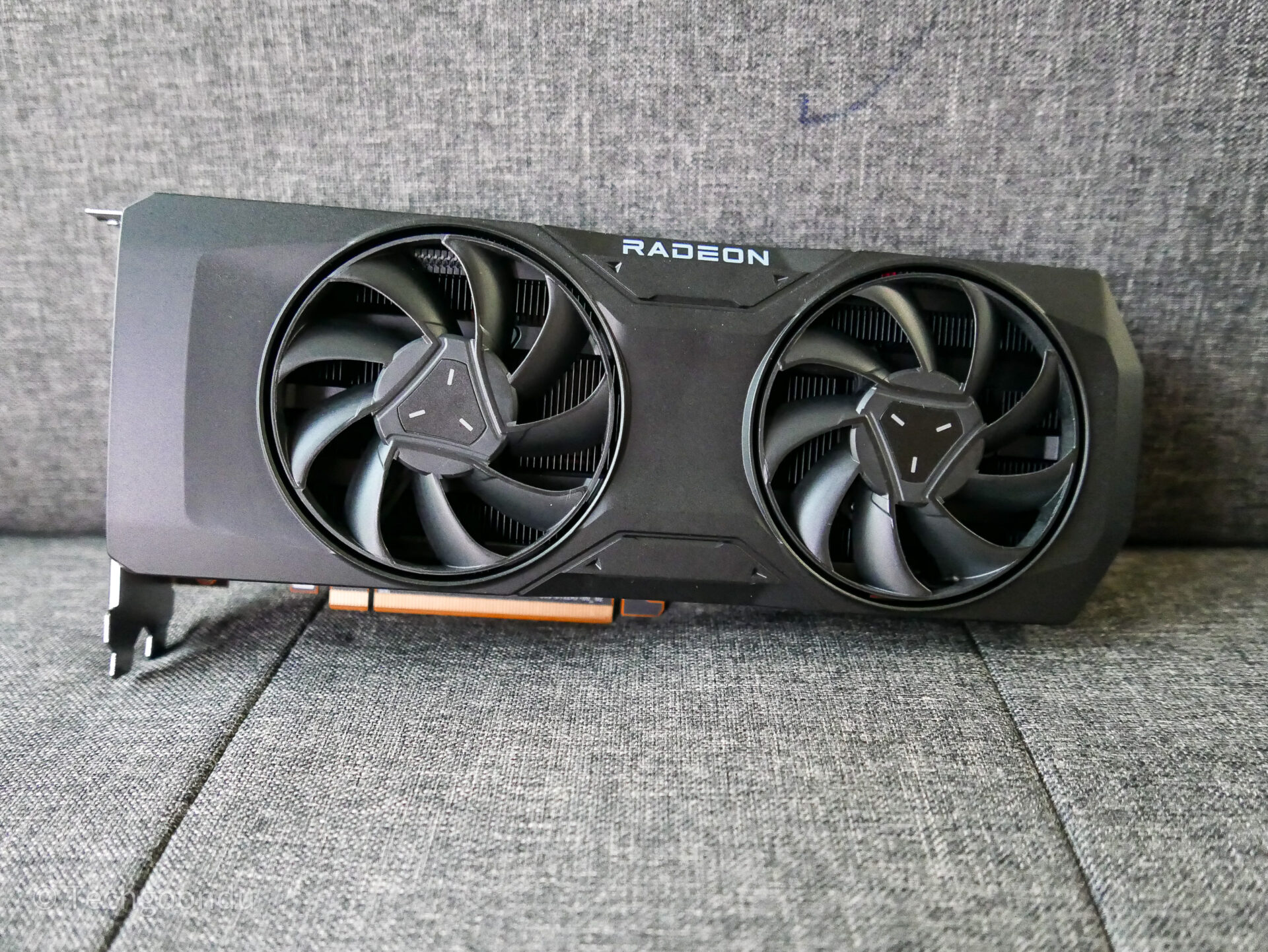 Since its launch earlier this month, much has been said about the Starfield game cutting down even the fastest PCs to size because of the crazy amount of performance needed to run it.
For the space exploration title that lets you roam the cosmos as an adventurer, developer Bethesda Game Studios has recommended some high-powered but not ridiculous hardware specs.
It calls for an AMD Ryzen 5 3600X chip or Intel Core i5-10600K mid-range processors, 16GB of RAM and an AMD Radeon RX 6800XT or Nvidia GeForce RTX 2080 graphics card.
Interestingly, even for minimum specs, you'd need a solid state drive (SSD), presumably to load the huge game world seamlessly. Not a big issue if your PC is lesser than four years old, I guess.
However, to make things a little more confusing, AMD the exclusive PC partner for Starfield, decided to also suggest its own specs for an "amazing" experience.
For the no-compromise, "legendary experience" in 4K, the chipmaker says you should have its latest Ryzen 7 7800X3D CPU, a motherboard featuring its high-end X670 chipset and a top-end Radeon RX7900 XT graphics card.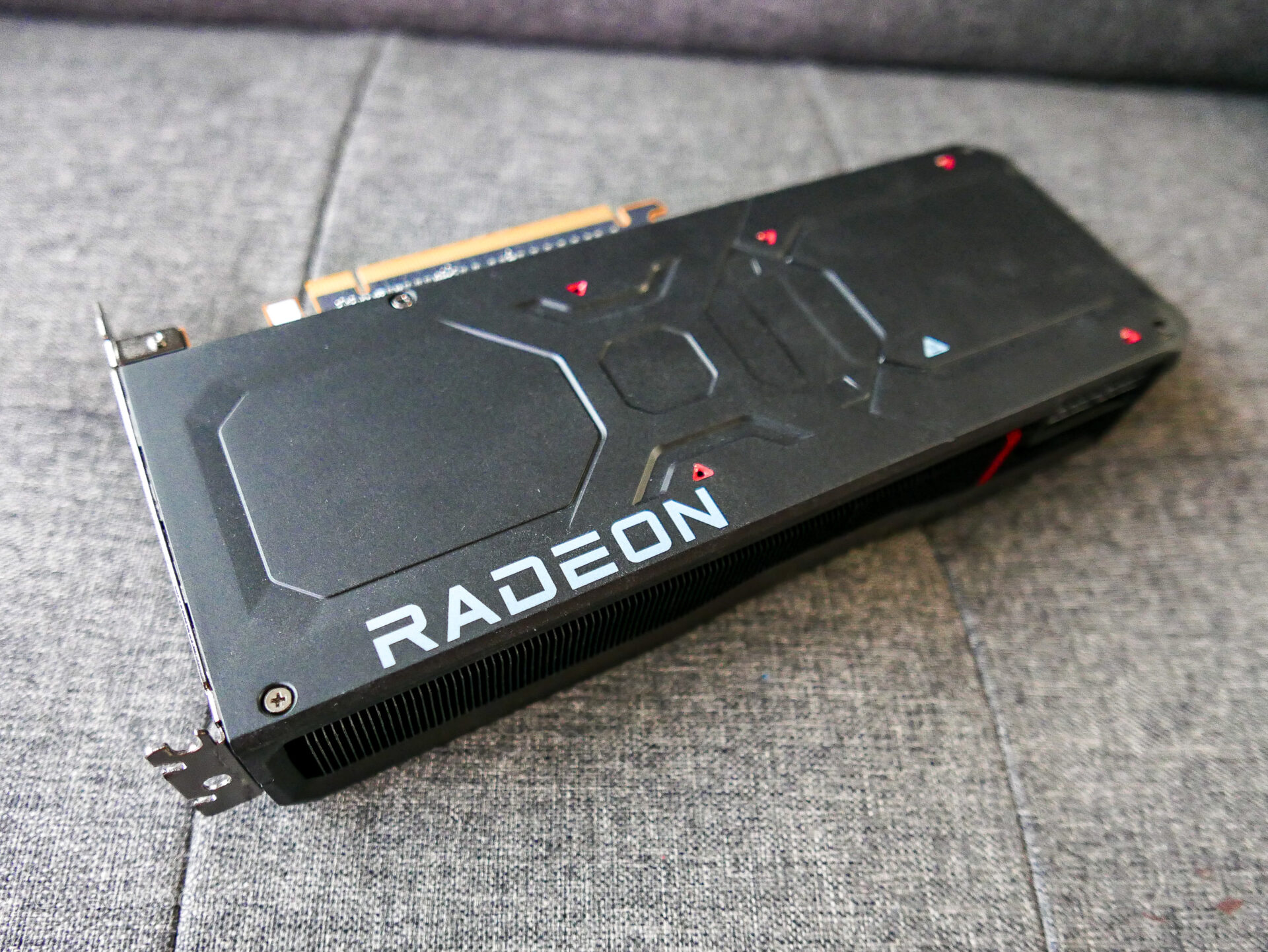 Alright, but what if you don't want to buy a such a costly PC to play the game? Down a notch, for an "epic experience" in 1440p resolution, AMD says you should have a Ryzen 7 7700X CPU, a Radeon RX7800 XT and an AMD B650-based motherboard.
Still a bit strange, especially the last one on the motherboard. You'd think your best bet to boost performance is first your graphics card then your CPU, followed by perhaps a zippy SSD to speed up loading.
So, to try out the promised AMD experience, I recently loaned a new AMD Radeon RX7800 XT graphics card from the company and went exploring the cosmos in the new game.
No, I didn't want to build a new PC because mine was barely two years old. It sported an AMD Ryzen 5 5600X, 32GB of DDR4 memory and a zippy Samsung 980 Pro SSD.
I simply switched out my older Nvidia GeForce RTX 3080 for the newer Radeon RX7800 XT graphics card.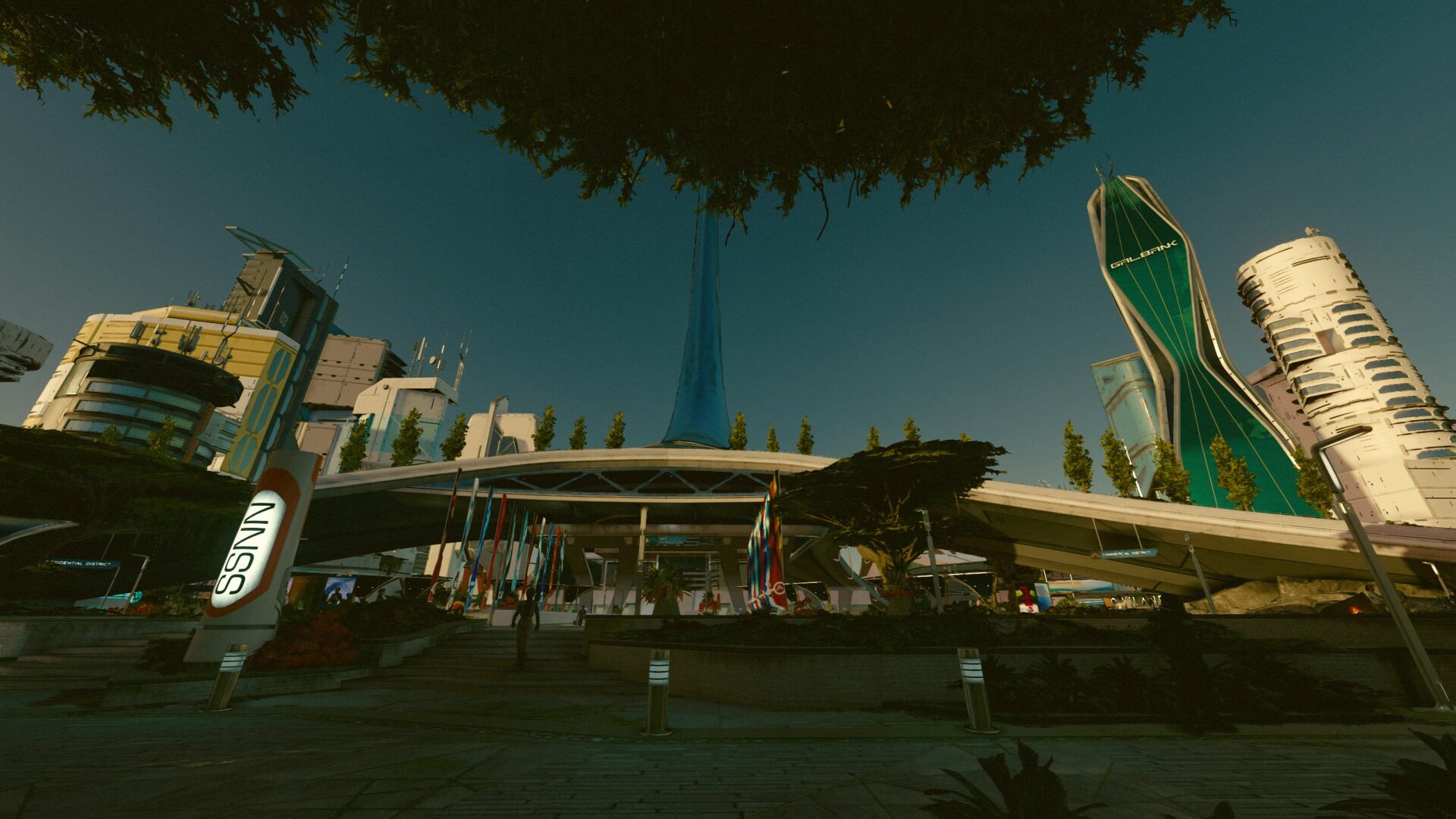 I played the game in 2,560 x 1,600 resolution (yes, slightly more pixels than the more common 1440p), with settings on Ultra and AMD's dynamic resolution and other upscaling features turned off.
As others have noticed, locations affect framerates a fair bit. On the planet Cydonia, for example, I got framerates running mostly around 80-plus to about 90 frames per second (fps), which are pretty good considering you would like a minimum of 60.
Yet, back on the Jemison home base, framerates dropped just below 60 fps, usually hovering about 50-plus.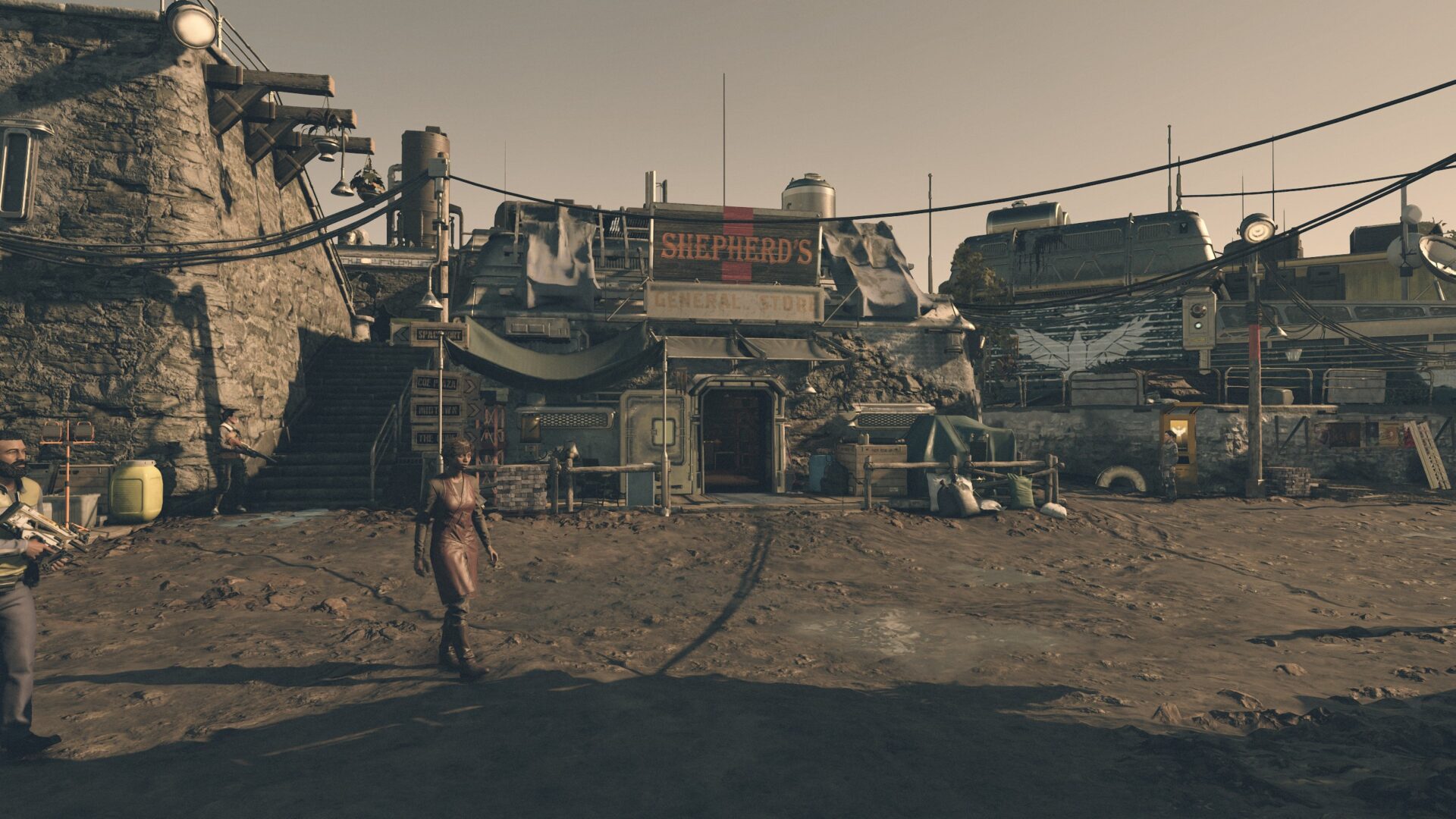 Don't get me wrong, the action was still smooth and since you're not jumping around in a multiplayer game, you probably won't be at a huge disadvantage, gameplay-wise.
In other places, the framerates varied quite a fair bit as well. Further afield, on the Niira planet in the Narion system, when duelling with multiple enemies, I got about 60 fps. Framerates dropped slightly below that on occasion, though things were still pretty smooth.
In space combat, 60-plus fps seems to be the norm though this goes up and down, depending on the number of ships involved and perhaps the other visual elements in the scene, say, the backdrop to a planet or space debris.
Unfortunately, you may find yourself tweaking settings in different locales sometimes. In dense places, for example, in a populated area, you may experience lower framerates.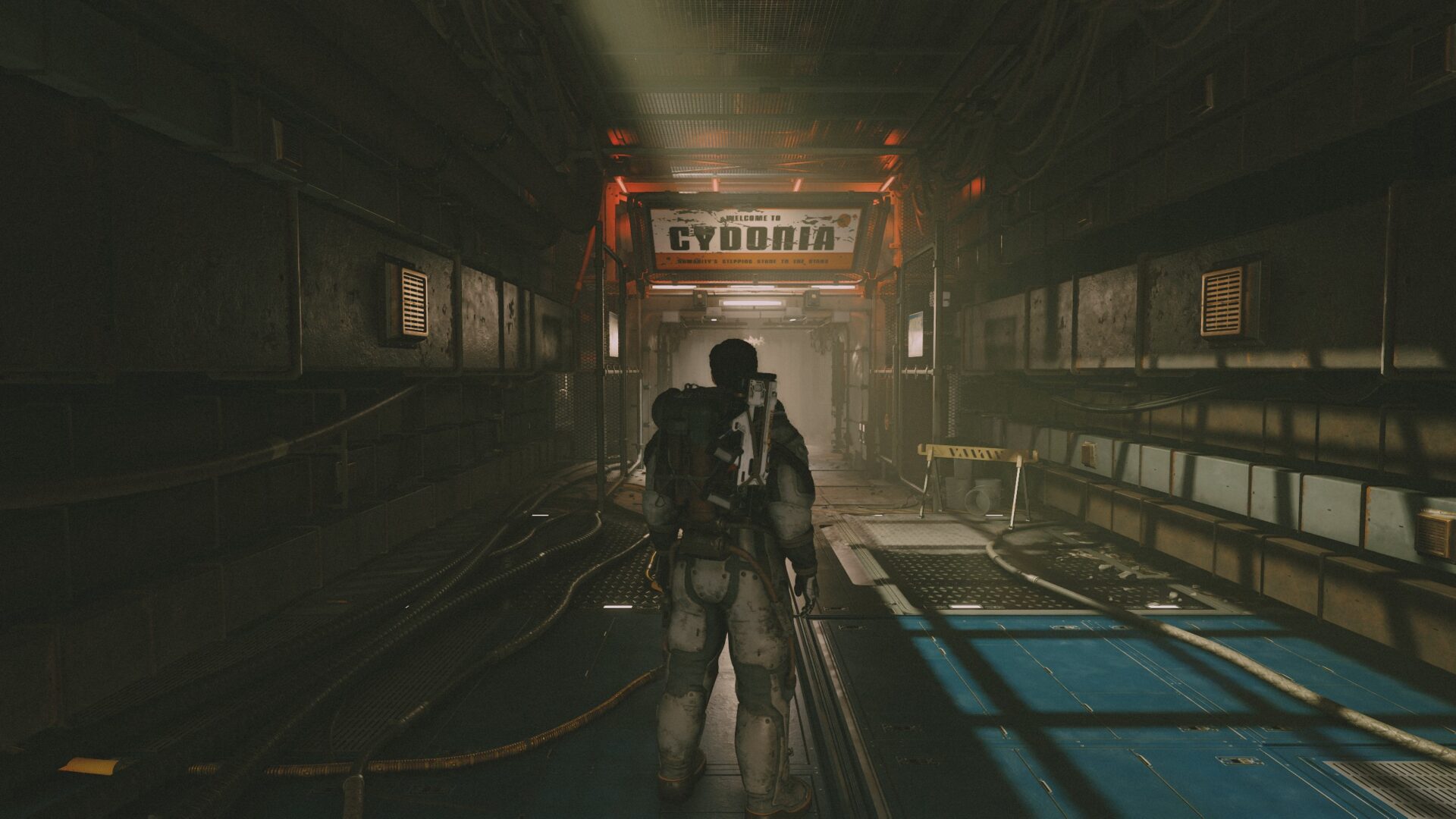 In the centre of Akila City, for example, I got framerates coming down to just under 50 frames per second in some instances. The movement also felt a little less smooth, even though things were playable still.
Part of the reason, as some have pointed out, is the larger amount of characters and other game components needed to be displayed in such scenarios.
Don't forget the CPU-intensive requirements of the game, since it may take up resources to not just display the characters in a game (usually the job of the graphics card) but also to get characters ready to speak with you once you approach them (CPU).
Tracking the CPU usage as I roamed Akila City, I found that this could range from 50 per cent to a spike of 90-plus per cent. That means the CPU is working at full capacity to get things out on screen.
Though my Ryzen 5 5600X CPU isn't "low-end", nor am I playing at a high 4K resolution, I find myself having to fire up AMD's FidelityFX Super Resolution at times to upscale the graphics and take some of the load off, at least for the graphics department.
Another way forward may be to turn down some settings from Ultra to High, because Starfield is really one demanding game.
Fortunately, it's not as bad as in Crysis, one memorable PC game that stuttered along in high resolutions even on the best hardware when it was out back in 2007.
So, the bottomline is that the new "sweet spot" AMD Radeon RX7800 XT graphics cards, which offer high-end performance without busting the S$1,000 price tag.
These cards can be had for under S$900 in Singapore and are a decent option for the new game, as well as other AAA titles coming up soon. They sit between AMD's top-end Radeon RX7900 and cheaper RX7700 and RX7600 options.
To be sure, you can also follow the many guides online to tweak the settings in Starfield to improve framerates without affecting the image quality drastically. Plus, other games may also be possibly better optimised.
That said, while the graphics card still has the biggest impact on framerates, do keep an eye on your CPU, especially if it's getting on in age.
If it's four or five years old, there's a chance it could become a bottleneck in games that tap on the CPU more, as is the case with some new titles out soon.
The upcoming Cyberpunk 2077 Phantom Liberty game, for example, is expected to demand a lot from your PC's CPU. Its developers have warned that the game will use 90 per cent of the available capacity on eight-core CPUs.