Previously dubbed Project Scorpio, Microsoft's new Xbox One X is packed with the latest drool worthy hardware that promises true 4K gaming.
For Xbox fans, this is the upgrade worth waiting for, especially compared to last year's Xbox One S – a rather forgettable upgrade that offered only 4K upscaling and not true 4K gaming.
Claims to fame
Touted as the most powerful console in the world at the moment, the Xbox One X boasts true 4K Ultra High Definition (UHD) gaming, 4K streaming, Blu-ray media playback and high dynamic range (HDR) for great visual effects.
Under the hood, the Xbox One X runs on 12GB of GDDR5 RAM, has an 8-core CPU clocked at 2.3GHz, and a graphics processing unit (GPU) capable of delivering 6 teraflops of graphical processing power. It is on this that it is staking its claim as the console with the most graphical processing power.
By comparison, Sony's PlayStation 4 Pro has 8GB of GDDR5 RAM, an 8-core CPU clocked at 2.1Ghz and a GPU that delivers 4.2 teraflops of performance. Another point to consider: If you want to watch 4K UHD discs, the PlayStation 4 Pro can stream 4K HDR media but it cannot play 4K discs.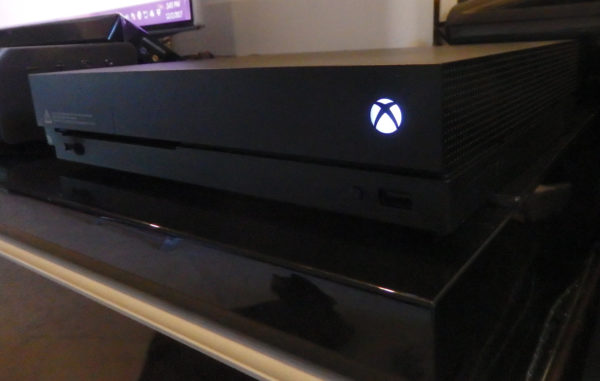 The Xbox One X is ideally hooked up to a 4K Ultra High Definition (UHD) display to fully experience media and games at a resolution of that is four times that of the 1,080 pixels in High Definition (HD) TVs.
In terms of audio, the Xbox One X supports Dolby Atmos spatial audio, which is great for games and media created with Dolby Atmos.
So does it live up to the hype? With a generous sample of games as well as a 4K TV provided by Microsoft, I put the Xbox One X through a gruelling gaming and entertainment regime.
Hardware
First up, the Xbox One X requires fewer components to set up compared to the Xboxes of old. Gone is the chunky power brick (which I was told was already done away with in the previous Xbox One S). All you need to do is to plug in the HDMI cable to your (ideally) 4K TV, the power cable and the LAN cable.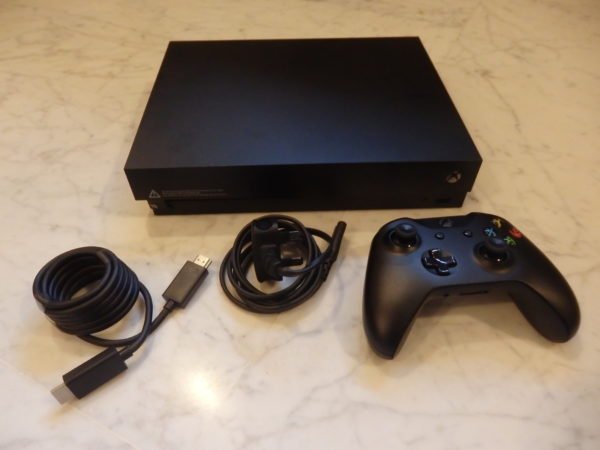 I thought it would be a hassle to connect a LAN cable to the Xbox One X, so I started using on Wi-Fi, but that was a mistake. The system took just five minutes to set up the hardware but downloading digital copies of games took hours.
If you intend to purchase digital copies of games, do yourself a favour and connect your Xbox One X via a wired broadband connection to download them.
This also helps if your Wi-Fi isn't particularly stable, especially since games these days always require you to download updates, events, patches, leaderboards and the like. If you intend to play online, a wired connection is a must.
According to the instructions, the Xbox One X needs to be placed horizontally. You will also want to leave a generous bit of space behind the console for the cables to stick out and also for the heat to dissipate.
After a couple of hours of intense gaming on a graphically demanding game like Star Wars Battlefront II, the back of the console was really hot even though the fans were whirring intensely. Don't place it near your chocolate stash!
The new controller feels pretty much the same as before, except that it has a rougher texture where your hands grip it. This is great for folks with sweaty hands – mine get really sweaty when playing racing games, so now there is a smaller chance of me dropping the controller while driving in Forza Motorsport 7.
Software
According to Microsoft, games marked with the Xbox One X Enhanced logo means the developer has done extra work to optimise the game for Xbox One X. This may include higher resolutions, faster frame rates and/or improved textures.
The HDR logo indicates that the game supports the HDR10 standard, and this means richer and higher detailed images. The 4K Ultra HD icon means the game outputs at 2160p, with about four times higher resolution than HD TVs at 1080p. More information on this from Microsoft here.
Which of your favourite game titles are Xbox One X Enhanced, 4K Ultra and/or HDR? Check out the full list here.
So should you get an Xbox One X? It depends on what kind of games you like to play, and also if you already have or are planning to get a 4K display. All the games I tested here are at least Xbox One Enhanced as well as 4K Ultra HD and/or HDR.
Action
Assassin's Creed Origins (4K, HDR)
This is definitely a game that makes full use of the graphical abilities of the Xbox One X. The details and lighting effects of ancient Egypt look simply breathtaking, making every screenshot a work of art. I have stopped Bayek's endless quests just to admire the hieroglyphics on the pillars and how the light catches the details in the carvings.
I tried a side-by-side comparison for a screenshot of Bayek between my PC with a three-year-old Radeon R9-290X 4GB graphics card at 1080p and one of Xbox One X at 2160p, and there is clearly a difference in details like the clarity of textures, the depth of cracks and gold shimmering in the Xbox One X shot.
I still think my PC is holding up pretty well despite its age but there is no way it can play AC Origins in 4K resolution – I can barely have Bayek turn around.
Star Wars Battlefront II (HDR)
Despite not being a 4K title, Star Wars Battlefront II's in-game graphics look really good, and it's always nice to see the beauty of the Star Wars universe in high definition.
It's a pity that the cutscenes are clearly of a lower resolution, with pixelated shades of darkness that shows up in a 4K display. But there's nothing like the thrill of dogfights and the satisfaction of slashing enemies with lightsabers in the Star Wars universe.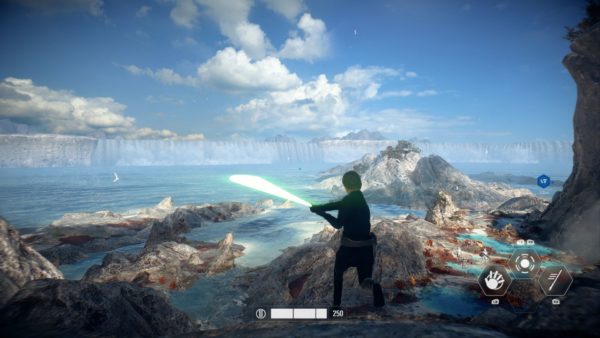 Gears of War 4 (4K, HDR)
I completed this game previously on the Xbox One last year (review here), and I thought it looked pretty good then. Firing up the game on the Xbox One X, I was amazed at how much more detail I could see. The final Swarm boss of the game looked even more grotesque with more fleshy and gruesome detail!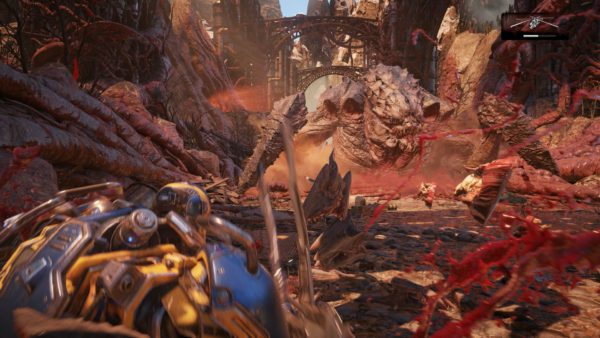 Racing
Forza Motorsport 7 (4K, HDR)
It's hard to focus on driving when the reflections on the car are so beautiful and distracting. With high speed racing, changing light and weather conditions, and amazing detail on the car bodies, you will want to just leave the replay running in the background since it is just so beautiful.
The photo mode with a multitude of filters, effects and ability to remove damage from your car is the ultimate vanity tool for auto lovers. A must play game on the Xbox One X, even if racing isn't quite your thing. Just look at those cars!
Shooter
Call of Duty WWII (4K, HDR)
Now this is probably the reason why you need 4K and HDR – an intense, gritty war game with plenty of detail that shows the savagery of war. Fast-paced action means you can't have the console or the display slowing you down.
With explosions, smoke, splattering blood, nonstop dirt and grit flying in your face, you need a machine that churns out graphics on a high frame rate to keep up.
And 4K plus HDR is definitely the way to go to fully enjoy realistic human characters (or eye candy) like Josh Duhamel.
Even the scenery looks sharper and more detailed on the Xbox One X – trees in the distance are more defined, surfaces have more detail and water looks more realistic. A worthy action title to show off the Xbox One X.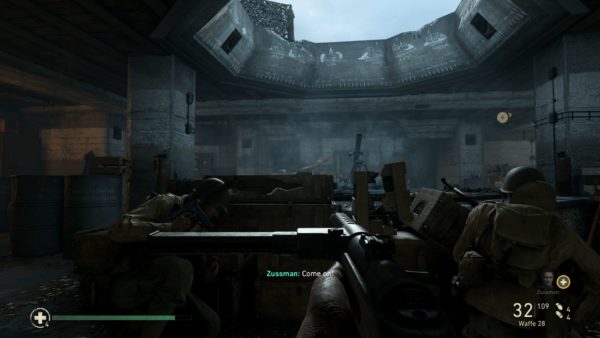 Halo 5 Guardians (4K)
Another great-looking shooter on the Xbox One X, despite not having HDR, especially with the human faces and beautiful blue lighting of the Covenant forces.
The cutscenes are simply beautiful and the in-game graphics are just as good except there is usually too much going on – explosions, lasers fired in your direction – to be able to actually admire the view. If you prefer sci-fi and futuristic shooters, use Halo 5 to show off the Xbox One X.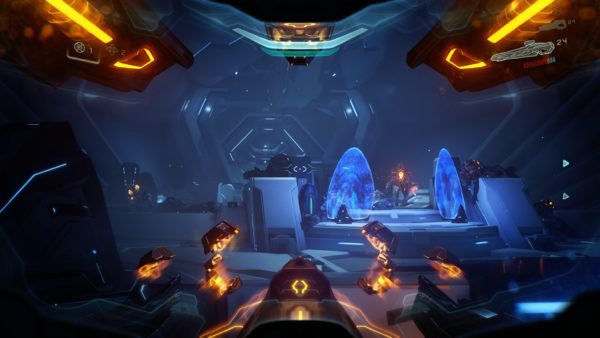 Fighting
Killer Instinct (4K)
I adore fighting games and I love that this one is particularly dark and twisted. Sadly, it doesn't look very pretty on the Xbox One X. The colours are actually pretty garish, and playing it on 4K might actually cause it to look worse.
The fact that the game uses a lot of motion blur shows up even more in 4K, and this also doesn't take full advantage of the Xbox One X's superior graphics processing power. Then again, who cares about high resolution graphics if you just want a game for cathartic release and to bash someone's head in?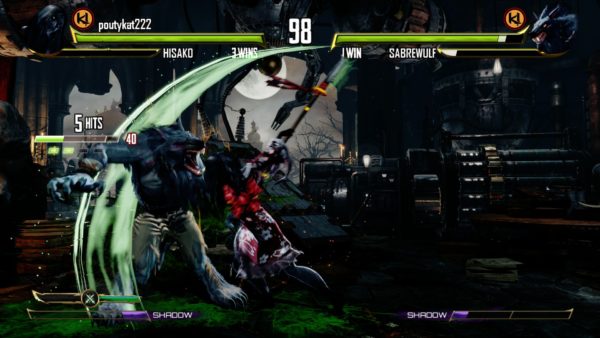 Kid-friendly
Disneyland Adventures (4K, HDR)
With Disney games, it's hard to see 4K making too much of an improvement visually. The colours are vibrant and bright, and I could see the fine textures on Mickey's skin. And I always thought he was a smooth mouse!
This revamped 2011 title looks great from a distance but when you move in closer to the characters, the polygons show up really clearly.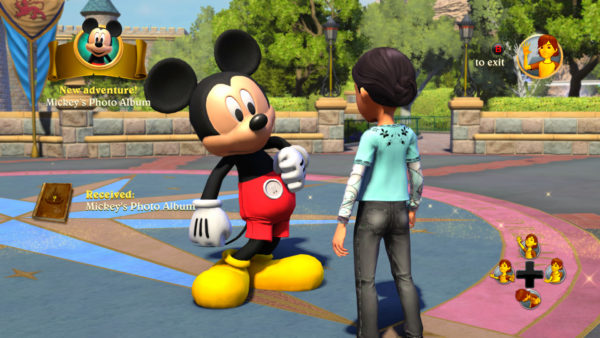 Platformer
Super Lucky's Tale (4K)
Platform games are probably not something you will use to showcase the console's graphical prowess, but Super Lucky's Tale's cheerful 3D environments and more sinister dungeons in 2D both look nice in 4K even without HDR.
The Xbox One X runs this graphically undemanding game effortlessly. Despite its cutesy appearance, this is an innovative but punishing platform game with a good variety of puzzles including flipping spike traps, challenging jumps and inaccessible coins and gems.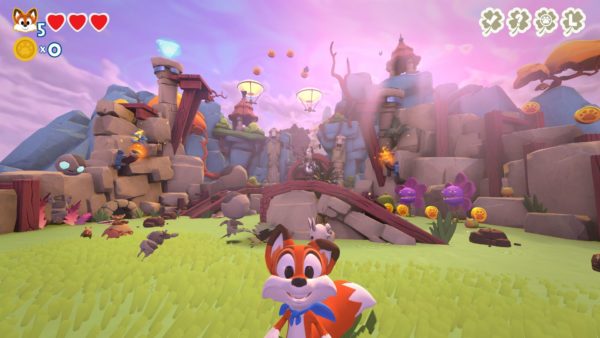 Simulation
Zoo Tycoon Ultimate Animal Collection (4K, HDR)
It's a real treat to see the animals in your zoo up close, but then you can only do so if you're not too busy in the game.
When you are fighting fire all the time trying to keep your animals and guests happy, getting everything running smoothly and turning enough profit to expand your zoo, you don't really have the luxury of time to zoom in up close and admire your animals very often.
Again, not a game that needs the Xbox One X to enjoy.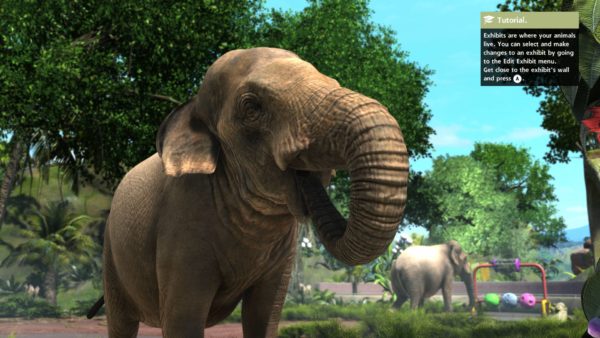 Minecraft (4K, HDR)
Minecraft in 4K and HDR? Is that even necessary? Actually, yes! With the graphical upgrade, Minecraft now actually boasts more realistic textures, light effects, and graphics.
I found the colours more vibrant, and the effects of dawn and dusk more beautiful, even if they still look like pixelated blocks with simple shading.
If you're the kind of Minecraft player who likes to drive your system crazy by spawning lots of creatures and tossing them into hot lava, you will appreciate a powerful GPU to render all of that. And this is a good time to get ready for the Super Duper Graphics Pack coming in 2018.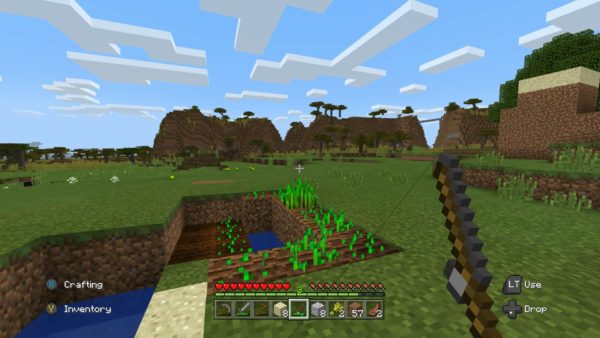 Real time Strategy (RTS)
Halo Wars 2 (4K, HDR)
I played this previously on the Xbox One, but it does look prettier now in 4K and HDR with the Xbox One X, especially when zoomed in. Details such as a shimmering haze around fire and explosions, reflections on water surfaces and gore left behind on the battlefield seem to stand out more.
Even with crowds of infantry units, vehicles and airships crowding onscreen, the Xbox One X manages to keep the frame rates and the level of detail steady.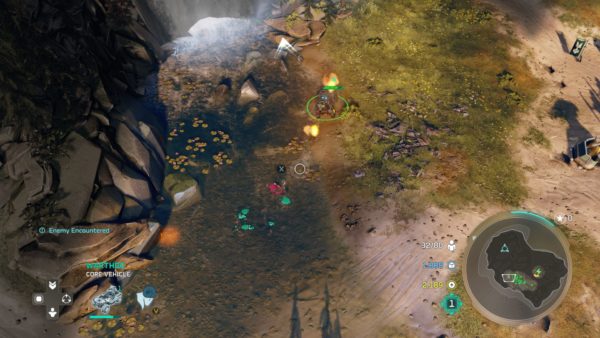 Sports
EA Sports Fifa 18 (4K, HDR)
Football fans will love the amount of detail you can see on your heroes – from their likeness, to the creases on their shirts and the spikes on their shoes.
Fifa 18 does a good job in making the game feel so much like a real soccer match, but once you are in the game, your eyes will be on the ball, which is rendered in such high detail you can see the markings. A great game for the Xbox One X if you are a soccer fan.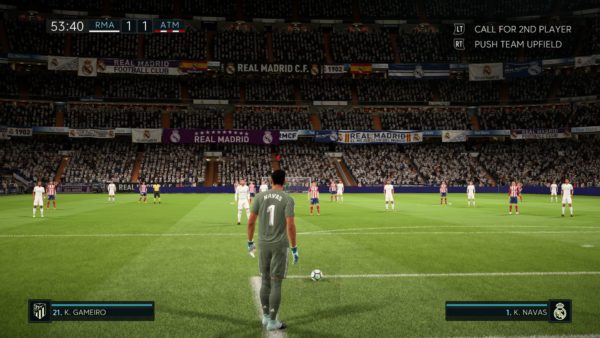 4K entertainment
Planet Earth 2
TV and movies are probably the whole reason why one would want a 4K TV and player in the first place. This award-winning BBC series brings the beautiful world of nature right into your living room and gets you super close to some of the rarest wildlife on earth in stunning detail.
I did notice some lag and stuttering during the playback of some scenes. The problem seems more obvious when you have a lot of moving water droplets flying in all directions.
Although videos alone aren't a compelling reason to get the Xbox One X for gamers, the console does serve as a great family entertainment machine that lets you watch your favourite movies in 4K. You can say you saved up for a 4K Blu-ray player, which costs from about S$500 in Singapore.
You do have to contend with the slow loading time and unwieldy Xbox One X user interface before you fire up the Blu-ray app to play your movie.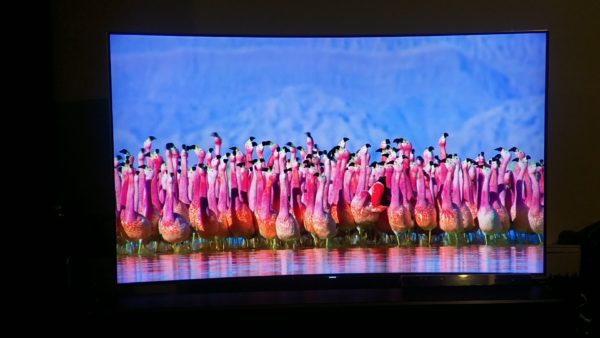 TL;DR
In short, if you are a fan of action or shooter games, and want to show off your 4K TV in its full glory, the Xbox One X is the console that will serve it all up in eye-popping and heart thumping detail.
Most games labelled with both "4K Ultra HD" and "HDR" look amazing but what really shine on the Xbox One X are fast-paced racing, action and shooter games, like Call of Duty WWII, Forza Motorsport 7 and Assassin's Creed Origins. Once you've played games in true 4K, it's hard to go back to non-4K games.
Another plus point for me and my collection of Xbox 360 games is that some of the old games are compatible with the Xbox One X. I can't say they actually look better than they used to, however. The jagged anti-aliasing and the muddy details of the older games show up even more clearly on 4K.
Despite the whirring and the heat on the new console, if you already have a 4K TV and are contemplating getting a 4K player, the Xbox One X is a worthy contender as your entertainment console.
For all the impressive graphical hardware and hours of entertainment, the Xbox One X retails at a rather hefty S$699, S$100 more than Sony's PS4 Pro and S$200 more than the Xbox One S.
So, if you are not too fussy about frame rates and graphical details and are just getting a console for slower-paced games or kiddie friendly titles, you might not need to shell out an additional S$200 for the Xbox One X. The Xbox One S can upscale to 4K resolution and supports HDR as well.
However, for a gamer who enjoys action games with great graphical detail and plays for hours on end, the chance to enjoy true 4K games on the Xbox One X is hard to pass up on.