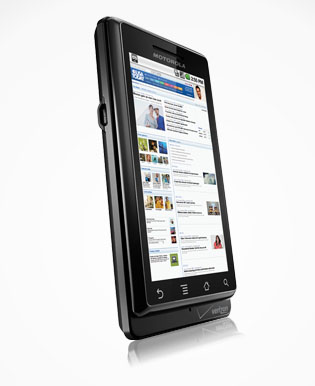 Bad news for users of Motorola Milestone here in Asia-Pacific.
While American owners of the popular Droid – a CDMA version of the GSM Milestone – are already getting Android 2.2 updates, users here will have to wait until early next year to get the OS update that gives them speedier operation and Flash support, among other goodies.
The Q1 2011 date released on a Motorola website means it will be as long as a year after users here first got their hands on their Milestones, which was launched in Singapore by StarHub in March 2010.
No reason was given by Motorola for the delay between the American Droid update and the Milestone update. And it must be puzzling to users here because Motorola has not done much customisation to the Android OS, which means it would not be as hard to update its phones as rival phone makers which have to tweak their updates to fit their software customisations.
If it's any consolation, at least it looks likely that Singapore users will get the update. Motorola is still considering whether to update the Milestone in China at all. The same goes for Android 2.1 updates for Dext and BackFlip in Asia-Pacific.
One of the most popular Android handsets here, the Milestone won over users with its large screen and slide-out keyboard. It was also offered at low cost – free with some data plans – when StarHub launched the phone.
We're guessing that many users might just dump their Milestones while waiting for the update and instead go for a newer phone. Alternatively, they may run their own cracked Android 2.2 updates from sites such as XDA.