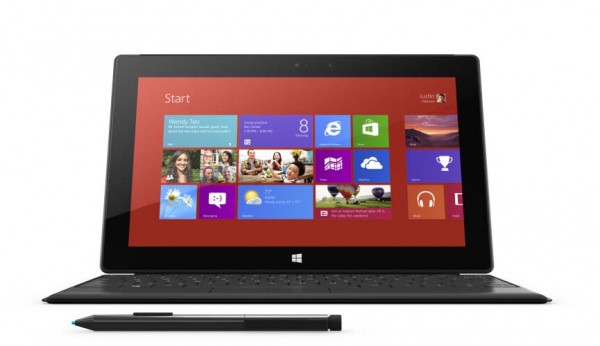 Folks who have been holding out for Microsoft's Surface Pro in Singapore should save up for one when it arrives in stores here by the end of June.
Singapore will join more than 20 other places, such as Malaysia, Hong Kong, Australia, where the much-watched tablet will be sold, Microsoft said on its blog moments ago. Currently, the Surface Pro is sold in the United States, Canada and China.
The Surface Pro should not be confused with the Surface RT, which went on sale in Singapore earlier this month.
The upcoming tablet promises both the power of a laptop PC and the convenience of a touch-screen tablet to rival an iPad or Android tablet.
At its heart is an Intel Core i5 chip which runs Windows 8 and all the other Windows programs you'be been running on your PC. On a desk, it can be plugged into a monitor, keyboard and mouse and run like any PC.
On the road, it offers the flexibility of a regular tablet, with a foldable kickstand and some nifty snap-on keyboards (read our Surface RT test).
Compared to the cheaper Surface RT, the Surface Pro also comes with a sharper Full HD screen. The 1,920 x 1,080 pixels ensure that the 10.6-inch display is sharp when displaying text or images.
One trade-off for all these goodies is weight, of course. The Surface Pro tips the scales at about 900 grams – light for a laptop (more than 1kg typically), but heavy for a tablet (usually less than 700 grams).
Another concern is battery life. The Surface Pro's Core i5 chip consumes more power than the Arm-based processors used in typical tablets.
Still, the Surface Pro has been sought after by many techies because it could be their all-in-one machine for both work and play.
There's no indication yet of local pricing. However, if the Surface RT price is a guide, the Surface Pro cost may not deviate a lot from what Microsoft is asking for in the US – US$899 (S$1,116).