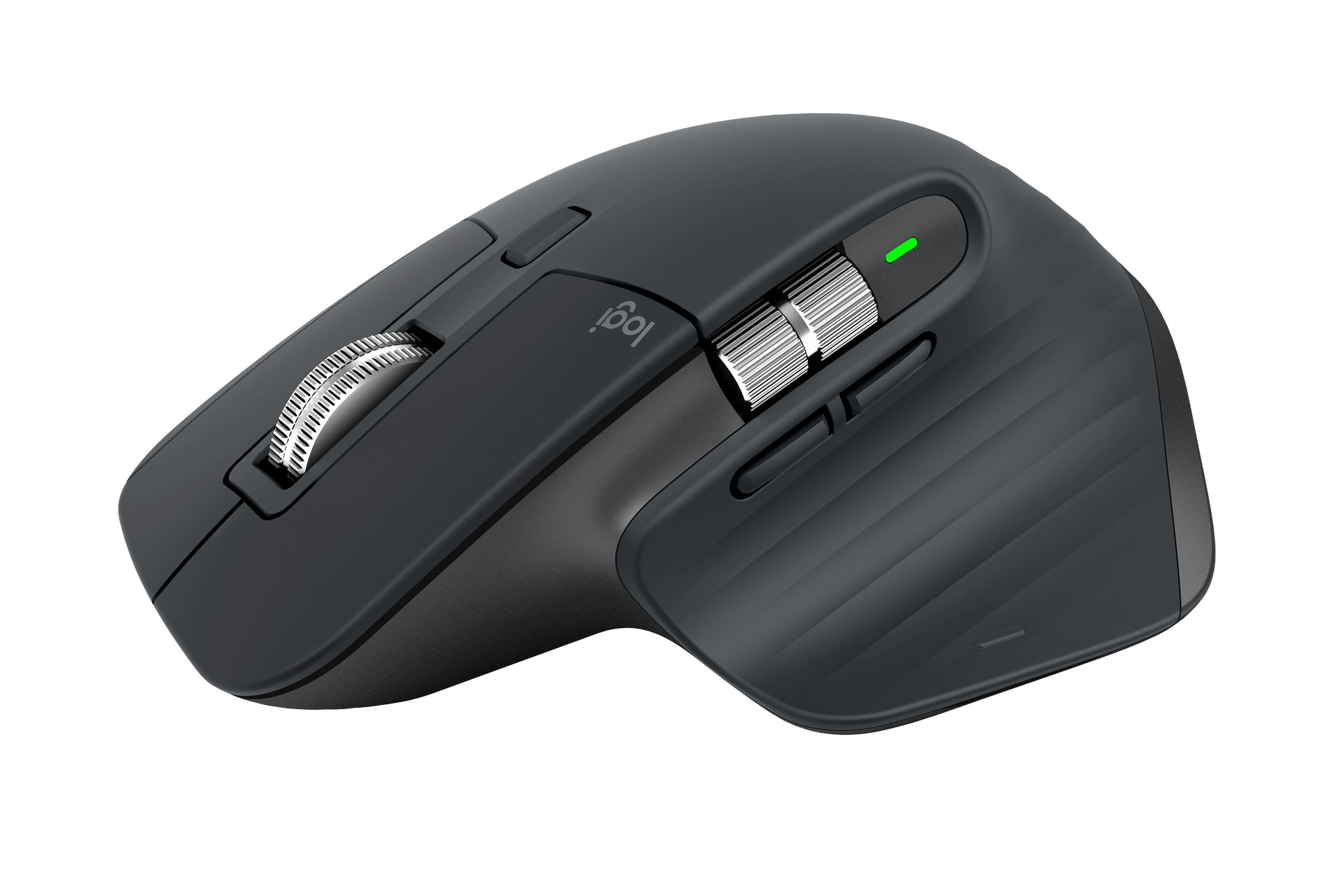 I've been pretty stingy when it comes to tech purchases of late, so it took a slightly painful and inconvenient "trigger finger" for me to think of buying a new, more ergonomic mouse last week.
I had been using a Razer Basilisk X Hyperspeed that I bought back in June 2021, when it was on sale on Amazon Singapore for just over S$40, which was a steal.
While the wireless gaming mouse had a contoured shape that made it easy to rest your thumb comfortably on the side, it was a lightweight mouse that was meant for nifty turns in an action game. I felt my last two fingers were slightly clutching the compact mouse.
Now, I am not blaming the Razer mouse for my stuck trigger finger – it could have been other factors, for example, getting hurt while gripping an item – but this finally gave me the excuse to splurge on a Logitech MX mouse.
The latest model from this premium range, I found out, was the Logitech MX Master 3S. Larger and heftier than most gaming mice, this 141g critter is made for comfort and control instead of the ability to quickly swivel your character around in a game.
What this means is that my fingers rested on the larger mouse in a rather natural and comfortable manner. At least marginally, the fourth finger, which is stuck, seems to be in less of a "clutching" shape.
The wireless mouse itself is also packed with all the features you need or probably don't need. First off, it's nice that it can connect via the included Logitech USB adapter or Bluetooth (handy for laptops).
Also impressive are the near-silent clicks when you press on the mouse buttons. They spring back comfortably and quickly with each click so if you are using the mouse frequently, say, in Photoshop or Lightroom, the improved feel is much appreciated.
Another thing that is clearly useful is the Darkfield sensor onboard, which lets you use the mouse on anything from a wood surface to a glass table. Great when working from home.
The crazy-high 8,000dpi sensitivity is also way too fast for just about most users but it's handy in that it can be stepped up in increments of 50dpi so you can really customise your mouse's movement.
The mouse also lets you connect to three devices – perhaps a PC, a laptop and even a tablet – simply by pressing a button at the bottom.
I have no issues moving from my Windows laptop to my desktop PC, and it's good to know the mouse works with Linux, macOS, iPadOS, Android and ChromeOS as well.
Then there are the buttons – seven of them – to customise to your heart's content if you are, say, a graphics designer who wants to get to shortcuts quickly for repetitive tasks.
The thumb wheel at the side is a nice touch, because it lets you scroll through various tabs on a Chrome browser. Got too many open? You can look through each one by simply scrolling up or down.
So, how much was the damage in the end? While Logitech lists the mouse at a costly S$189 in Singapore, you can typically get it cheaper on sites like Amazon.
I paid S$142 for mine, which wasn't exactly cheap but still a good investment for something I'd use every day, for a few years down the road.
The last Logitech MX mouse that I owned I think I used for years. It was the Performance MX from 2009. Later on, I also bought a Logitech G602 gaming mouse launched in 2013.
In the good old days when PC mice used a ball (Google it, young readers!) in the 1990s, I even bought an extravagant Logitech MouseMan Sensa, the "OG" of ergonomic mice. I've always loved the sculpted feel of a good mouse ever since.
Now, will the new MX Master 3S help my finger get back to normal again? I hope my investment bears fruit!