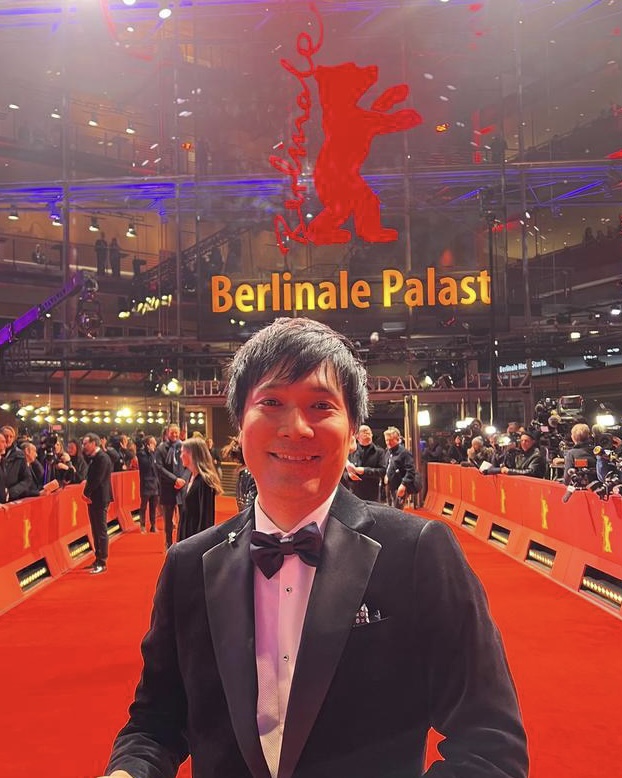 It's so easy to stream a 4K movie on one's TV through a fibre broadband link today, so it is fair to ask why the same cannot be done for filmmakers to distribute their movies over the Internet as well.
The key difference is the file size of the two different formats, said Yasutaka Mizutani, chief marketing officer of Colt Technology Services.
The movie content that gets shown in a theatre usually may require a file size that is 100 times that of the video streamed onto a smaller TV, which means filmmakers need a dedicated and secure link, he explained.
His company last month helped filmmakers deliver their movies from around the world to the Berlin International Film Festival, where 20 venues with 47 screens were showing some of the best films this year.
Also known as the Berlinale, the event made use of Colt's international fibre optic network and on-demand service for the first time to deliver films from Asia to Europe, via a hub in Singapore.
Besides seeking more bandwidth, increasingly customers are also looking for on-demand services, for example, to cater to peaks and troughs of their business requirements, he told Techgoondu, in this month's Q&A.
NOTE: Responses have been edited for clarity and style.
Q: Briefly, what do you need to digitally distribute a movie, say, from Europe to the rest of the world?
A: The typical size of a movie for download is somewhere between 2GB and 4GB, hence a general Internet connection should be sufficient to cover that.
However, the size of the movie that gets played in a theatre is completely different as they can be 100 times bigger in terms of the file size.
During the Berlinale, more than 2,200 films were transferred, which reached up to 1 petabyte of data transmission across the world. There are 20 theatres with 47 screens in Berlin, and the distribution of a movie requires high-bandwidth connectivity into each premise.
In the previous era, those films were sent directly from places such as Hollywood to Berlin via post, but it took significant time, and there was always a risk of loss or damage.
Colt has supported Berlinale as its Digital Cinema Partner for the last 15 years to transform this, and the filmmakers are now able to upload all the films to a designated server, and transfer the file in a matter of minutes.
Q: Could you share with us the role that the Singapore hub plays in not just this film festival but for movie and content distribution as a whole?
A: The Singapore hub is used strategically for Berlinale as a dedicated infrastructure. However, Colt has been supporting many other companies and organisations within media Industries across Asia, and they are using our global digital infrastructure, such as our fibre network, to distribute content to their users.
One prime example would be Capcom, which has created many popular games and continues to develop smash hits in and out of Japan.
Through Colt, the company's network connects their front-end system with the in-house developed game server and back-end services.
Q: Fibre broadband users today are used to the idea of smooth streaming services. Could you explain what challenges are faced by the movie industry when distributing their content digitally?
A: One of the biggest challenges of streaming would be network capacity management as it requires significant bandwidth when multiple users try to access the content at the same time.
There is also a significant requirement for on-demand services for content providers. As movies are now transferred via a network, the customer requirement is no longer static.
The usage goes up significantly during specific periods such as during the Berlinale, but the additional bandwidth is not required once the event is over.
The same applies to gaming content or the streaming of new videos as the network usage goes up when there are any special occasions, such as free-download campaigns.
Q: Piracy has always been an issue for content creators. How do you ensure that movie content is securely transmitted and not leaked?
A: Colt is using all the latest technology available to secure connection for content distribution. We have provided Quantum Key Distribution-based trial connection between the Colt network node and the Berlinale Palast to raise the security level to protect all the valuable content.