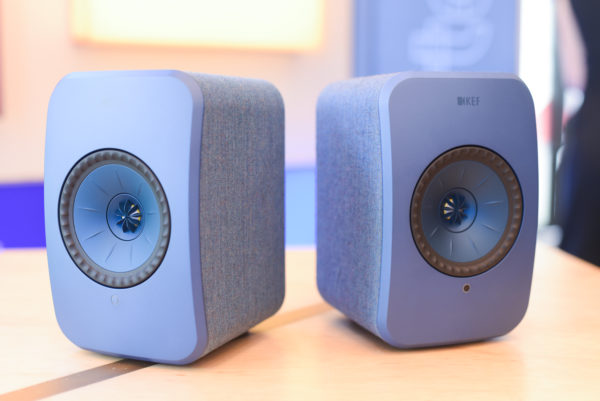 One problem with many connected speakers today is that they are more focused on their shape and form than a true stereo image that makes music more lifelike. KEF's LSX powered speakers want to change that.
The first thing that strikes you is that the LSX comes in a pair. Yes, that's like traditional speakers that project sound from both sides to create a realistic soundstage in the middle.
Launched last week in Singapore, they are touted as "truly stereo" speakers, no less. So, unlike many other rivals in the market, the sound won't seem "stuck" at the sound box. Instead, the LSX promises to perform closer to a traditional hi-fi setup.
Except, you don't have to fiddle with separate components, like a box to stream your favourite tracks on Tidal, for example. Or an amplifier to power the speakers.
These are built into the LSX, which boasts KEF's Uni-Q driver array technology used in some of the company's more expensive speakers. They are also powered by four compact but efficient Class D amplifiers – one for each of the drive units.
There are also twin digital-to-analog (DAC) converters that provide a signal path of up to 96kHz/24bit. This is the resolution used in some high-res downloads that promise audio quality that's better than what's on CDs.
The LSX speakers can be connected wirelessly with Apple AirPlay 2 and Spotify Connect. Plus, an optical link lets you hook up to a TV so they can work in the living room instead of a sound bar. Unfortunately, it seems that there isn't an HDMI connection, as seen on many sound bars today.
For many folks who want a more traditional hi-fi setup without worrying about wiring up separate components, the LSX could be attractive. The speakers are an interesting alternative to single-box speakers that have tried – usually not very successfully – to create a stereo image.
The biggest catch is the price, though. At S$1,899, they cost as much as a bunch of separate components and stereo speakers.
We will have more on the LSX as we try out the speakers in the coming weeks.