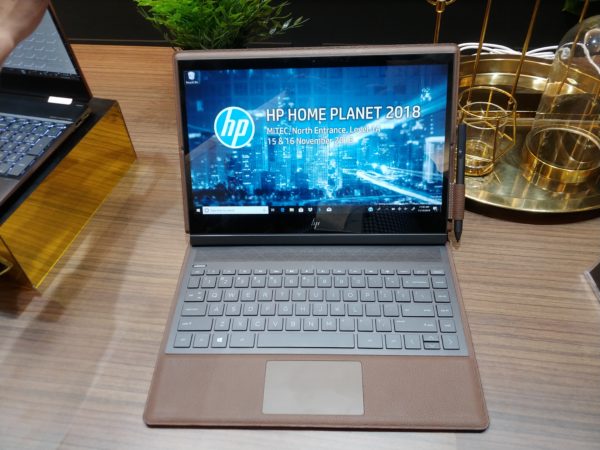 Seeing the much-talked about HP Spectre Folio in the flesh today, I can understand why the leather-clad laptop has generated so much hype since its unveiling in the United States last month.
First, it is not simply a "leather-wrapped" laptop, as HP executives emphasised in a Kuala Lumpur launch of the PC for the Southeast Asia and Korea regions.
The Spectre Folio had been built with leather in mind from the start, they argued. This way, an aluminium shell holding one of the smallest motherboards around could be integrated into the design.
You see that in the way the leather is used. Instead of being simply a piece of premium material stuck on a metal base, it looks and feels genuinely like part of the laptop.
The outer shell and the area next to the touchpad both feel elegant to touch. Instead of a laptop, you feel like you're clutching a leather bag. That's a good thing, by the way.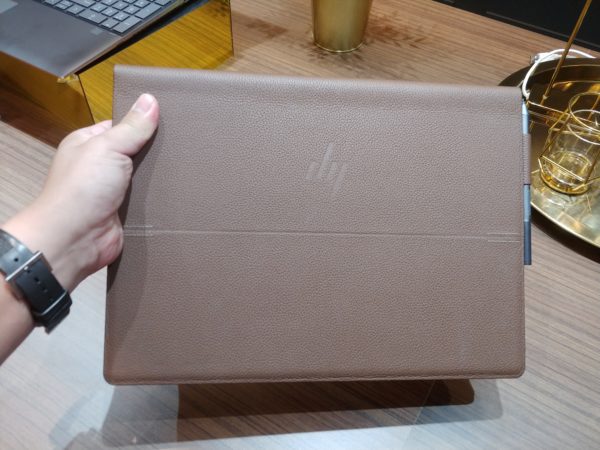 To be fair, HP isn't the first to use leather in a gadget. LG did so three years ago with its G4 smartphone, which was wrapped in leather and well received.
So, is the Spectre Folio the best looking laptop around? Not to everyone, to be honest. It's unique and sleek, that's for sure. However, it has strong competitors, including HP's own Spectre 13 x360, in the slim and light segment.
Speaking of that, the Spectre Folio isn't the lightest around for a laptop with a 13.3-inch screen. At 1.49kg, it is considerably heavier than the lightest around, which come in at just over 1kg. You sense the difference once you lift the HP laptop up.
The second thing is the screen, or rather the thin bezels. Again, it has competition from other thin-and-light designs, like Dell's much-loved XPS 13, which has thinner edges.
Though the Spectre Folio's leather design has stolen the show, the biggest selling point for me is how seamlessly its convertible design works.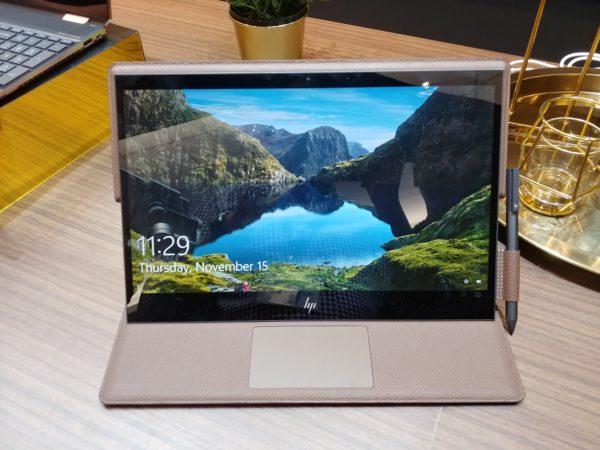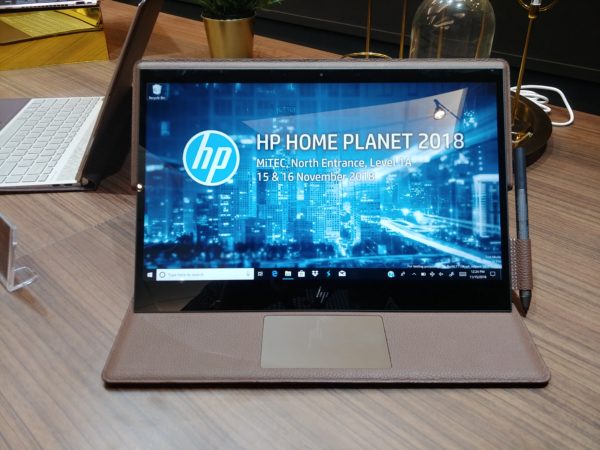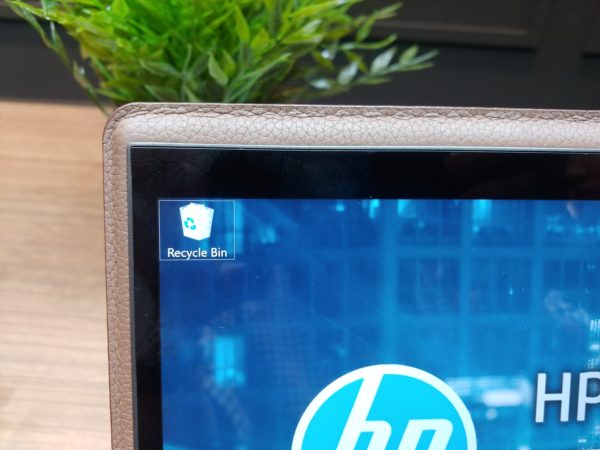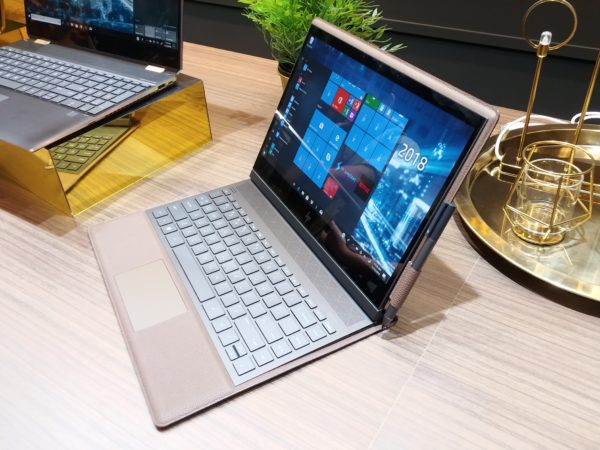 The screen is easy to move around, letting you switch from laptop to tablet mode effortlessly. Useful on the plane, especially.
Better yet, just slide up the the screen in one sleek move to transform the Spectre Folio from a tablet-on-a-stand to a regular laptop with a keyboard. No kickstand involved, unlike on a Microsoft Surface Pro.
The trick is in the magnets that keep the screen in place. So, no ugly notches at the side to rest your screen just in front of the keyboard. Very nicely done, I must say.
Interestingly, the Spectre Folio doesn't have a fan. It sports low-power versions of Intel Core i5 and i7 chips, which are more powerful than Core M chips used in many two-in-one laptops.
There is also an option for 4G to be built in. Remember Intel talking up laptops with mobile connectivity earlier this year? Well, the Spectre Folio comes with gigabit-class 4G with support for dual eSIMs and an optional nano-SIM slot. So, no more hunting for a Wi-Fi hotspot.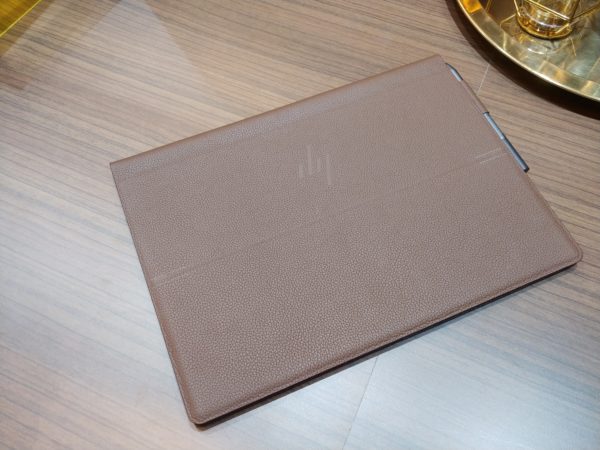 Despite the obvious appeal, one thing I think can be improved is the keyboard. I only banged on it briefly during a quick hands-on sessions, but it feels like it needs a bit more tactile feel.
It's something I should try out more, to be fair. I type – or write – for a living, so it's important that a keyboard is comfortable to work on for hours.
Unfortunately, it will take a couple of more months for the Spectre Folio to reach Singapore in January 2019. It won't be cheap, either, with prices starting from S$2,399.
But you can't say you have a leather laptop that switches so seamlessly from tablet to notebook, if you own any other rival PC out there today.