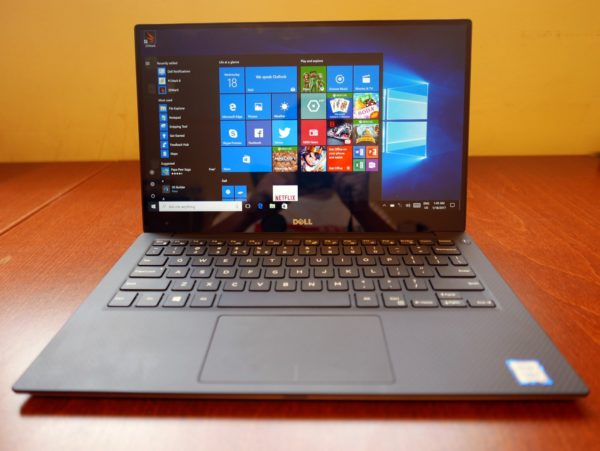 I've been impressed by Dell's XPS 13 ultrabooks since they debuted a few years ago and the newest version sporting the latest Intel processors doesn't disappoint either.
Touted as the smallest in its class, the XPS 13 is unique in the slim bezels that surround its 13.3-inch screen. This is what keeps the laptop smaller than rivals, enabling you to slip the laptop into a small bag.
At about 1.3kg, it isn't the lightest in its class. Neither is it the thinnest, with a height of up to 11.6mm. However, the XPS 13 is hardly what you'd say heavy or bulky, either.
What it gives you in return is a thoroughly user-friendly experience. For starters, unlike many of its skinny rivals, the XPS 13 retains many of the ports you use regularly.
There are USB ports on both sides, as well as an SD card slot for folks who take pictures and want to edit them. There's also a Thunderbolt port, but unfortunately you'd need a separate adapter (now available free) if you want to hook up to a projector via HDMI or VGA.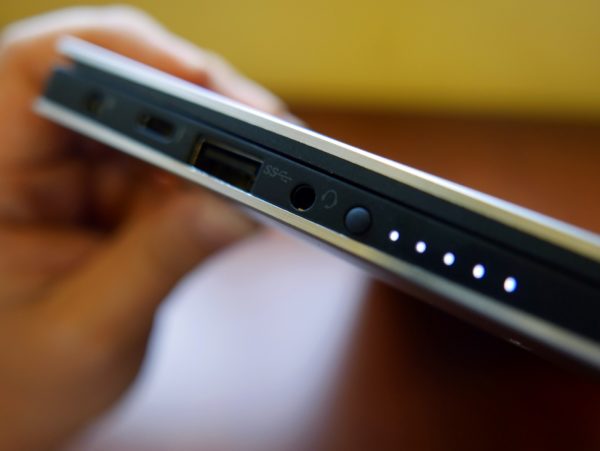 Still, this is a machine made for practical everyday use, not just to fire off e-mails or surf the Web and look trendy at a hipster cafe. Just holding the aluminium chassis in your hands, you get a sense of how bomb-proof the laptop is.
If you want a good-looking, yet solid, dependable machine, the XPS 13 will impress. You can tell by the smooth finish that doesn't attract any fingerprints, down to the rubber shock absorbers at the bottom that also prevent the laptop from sliding from a smooth surface.
What I like most of all, perhaps, is the comfortable backlit keyboard. No whacking on the metal here, as is so often the case for thin and light laptops. Instead, the key travel feels longer and the keys seem more springy than many rivals.
I also like the touchpad. It's not the biggest around but it's very sensitive. I never fail to mention Apple's top-of-the-class touchpads in each laptop review but Dell has done a very good job to compete here (see our XPS 15 review). Navigating the desktop is a cinch with the XPS 13's touchpad.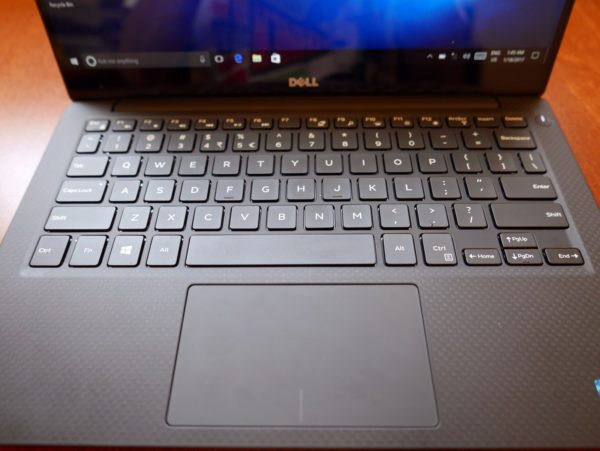 This particular model I tested is the middle-of-the-road version of three XPS 13 options available to Singapore buyers.
Costing S$2,299, it features an Intel Core i7-7500U processor, 8GB RAM, 256GB solid state drive (SSD) and a QHD+ (3,200 x 1,800 resolution) touch-screen display.
There's also a cheaper S$1,799 one with a Core i5 chip, 4GB RAM and Full HD screen, as well as a S$2,599 high-end option that offers 16GB RAM and a 512GB SSD.
Personally, the test version is what I'd opt for the road. The storage and memory are good enough for most tasks on the go, including photo editing. Plus, the touch-screen comes in really handy for Windows 10, especially in a tight space such as a cattle class seat on a plane.
In terms of performance, the XPS 13 doesn't disappoint either. Running the common PCMark 8 Home tests, which measure how well a PC responds to common tasks, it scored 2,927. In the Work tests, it got 3,913.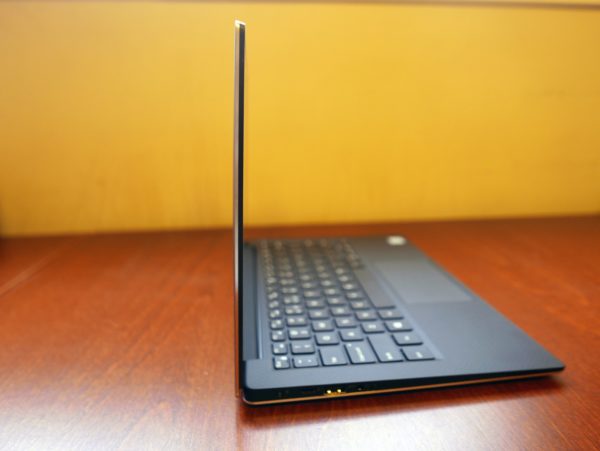 These aren't unexpected scores, which point to the XPS 13's versatility in everyday workloads. In comparison, Asus' ZenBook 3 with a similar processor but more memory (16GB) scored slightly higher – 3,305 – in the Home benchmark.
If there's one thing to take note of, it's that the XPS 13's high resolution screen means that some things have to be scaled up to be readable. Webpages, for example, have to be zoomed in to 200 per cent on the Edge browser to be clear enough.
That's nowhere near a deal breaker, so on the whole, I'd still say the XPS 13 is a solid choice should you be looking for a portable, reliable machine.
It isn't the lightest around but it's still very portable because of its small size. Plus, it has something many skinny rivals don't have – a solid keyboard and useful ports on the go. This is one svelte laptop that can hack it as well.