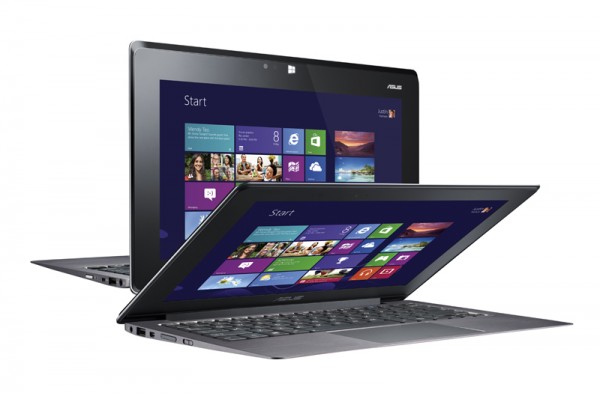 Asus is shipping its Taichi convertible ultrabook in Singapore from today for S$2,698, after the two-screen laptop missed the year-end shopping season here.
Among the more expensive Windows 8 devices, it has attracted its share of fanfare because of a unique clamshell design that lets users easily switch from using a tablet to a traditional laptop.
The Singapore model comes with the works. It includes a Core i7-3517U processor, 4GB of RAM, Intel HD4000 and QS77 graphics as well as a handy 256GB solid state drive (SSD) that should keep things running smooth while switching from tablet to laptop.
Close the lid and the 1.25kg machine becomes a tablet with a sharp, Full HD 11.6-inch screen. Flip it open, and the Taichi is a laptop with an internal Full HD 11.6-inch screen as well.
Of course, two persons can also be using the Taichi at the same time, say, if you want to play chess against one another. But that's rarely going to be what the Taichi will be used for.
For busy executives and early geeky adopters, perhaps the price might be worth a dual-use machine on one's travels. After all, S$2,698 may be worth the novelty factor for these users who can afford it, but for most others, the Taichi looks like an early niche product, just like the Taiwanese company's PadFone.
If the technology matures and prices fall later this year, the Taichi could yet become an interesting travel companion (read our hands-on test here).