Yet another year filled with surprises and no less interesting technology products and services has passed us by, perhaps too fast for some of 2012's winners and not too soon for the strugglers.
The past 12 months have seen a great variety of tablets, from the Google Nexus 7 to Apple's iPad mini, while Microsoft and partners tried their best to jump on the mobile bandwagon by bringing touch screens to everyday PCs with Windows 8.
In many ways, the much-talked about convergence of computers and mobile technologies has brought about some of the keenest competition that hasn't been seen in years.
That's not even mentioning the other big headlines of the year, like Facebook going public, Apple and Samsung's courtroom joust and in Singapore, the arrival of cheap and fast fibre broadband.
Now, just hours away from 2013, users could well be staring at another year of great tech gadgets, sometimes frustrating technologies that fail to live up to expectations, and oh, winners and losers, definitely. Here are eight trends to look out for in the new year.
1. 4G goes mainstream
Unlike the last time when 3G rolled around, the new 4G services that started appearing throughout the world in 2012 are actually faster, less bug-ridden and most importantly, work as advertised. Oh, and the phones are not bulky or ugly like the first 3G models. At least for now, when there are few users on the new network, you can expect a speedier experience on the go.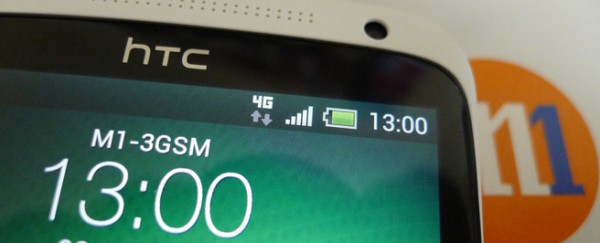 In the next 12 months, 4G will become even more popular. More handsets, tablets and even Windows 8 PCs will arrive, and possibly by the end of 2013, 4G will be expected, rather than the exception, in the next mobile gizmos you buy.
Can 4G services become cheaper in 2013 with maturing technology and tougher competition? It's hard to say, but in Singapore, don't rule out telecom operators giving more free data bundles after cutting down from 12GB to 2GB.
They had gone overboard with the cutback and may just feel that there's some leeway left to tempt new subscribers, as new devices from Samsung or Apple launch in 2013.
2. Android to dominate, Blackberry to struggle
Place a Samsung Galaxy Note II next to an iPhone or worse, a Blackberry, and it's clear which is the biggest winner in mobile phones in 2012. The Korean phoner, along with Google's Android operating system, is gaining the kind of traction that is taking it away from competitors towards the end of the year. The trend looks to be continuing in 2013.
Android had grabbed 72.4 per cent of the market share in the third quarter of 2012, up from 52.5 per cent a year ago, the latest numbers from research firm Gartner suggest. Apple has seen its share fall from 15 per cent to 13.9 per cent, while Microsoft and a resurgent Windows Phone have climbed slowly from 1.5 per cent to 2.4 per cent in the same period.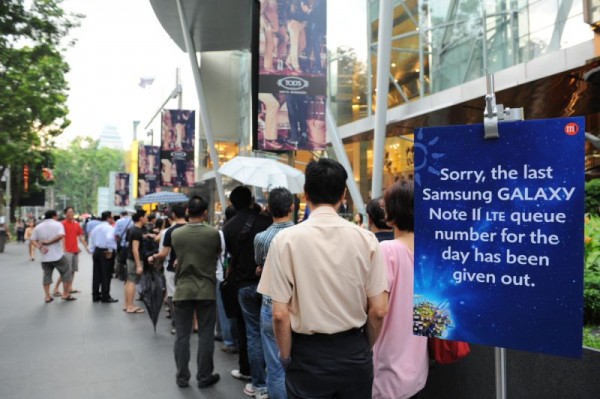 The worst of the lot? Research in Motion and Blackberry, whose share of the pie has been cut from 11 per cent to 5.3 per cent. Even as it readies its comeback story, the Blackberry 10 operating system, it knows it's facing a steep, uphill climb.
Developers are not crazy about it. Even in Blackberry stronghold Indonesia, people are buying Android phones. The momentum has clearly shifted away long ago, and 2013 could well be a very long year for RIM. -Alfred Siew
3. Big Data gets bigger
There was plenty of talk on Big Data in 2012, with nearly all major enterprise IT vendors touting technologies that help companies make sense of the growing pool of corporate data.
But Big Data is more than analysing structured information embedded in Excel spreadsheets and databases – it also involves volumes of unstructured data embodied in e-mail messages and social media content that are created every second. When put together, these data sources can reveal interesting insights that can be used to guide business decision-making.
While large companies are expected to embark on full-scale Big Data projects in 2013, small and mid-sized businesses (SMBs) will test the waters through pilot projects before jumping onto the bandwagon. The latter group offers a significant business opportunity for IT vendors, which will tailor Big Data offerings – possibly through the cloud – to suit the needs of smaller companies.
4. More cloud security threats and scams
Cybercriminals will be hard at work as more companies embrace cloud computing this year. Cloud services with heaps of corporate and personal information will be a key target, along with corporate networks that employees are increasingly hooking up to through personal devices.
Scammers will continue to lure consumers to give up personal and credit card information through tried-and-tested ways such as social engineering, botnets and malware.
So, don't be too quick to click on links embedded in suspicious e-mails that request you to update your LinkedIn profile or accept friend requests. If there's anything that sounds too good to be true – like changing the background colour of your Facebook profile – it's probably a scam. -Aaron Tan
5. Cameras will be even smarter
Towards the end of 2012, we're seeing the first waves of the next natural progression for digital cameras: connectivity. Android-powered cameras are making inroads into the market, and DSLRs with built-in Wi-Fi (or peripherals which let them connect to WiFi) all promise to link your camera to the cloud. In 2013, expect to see much more of these "smart cameras", and more innovative ways of taking advantage of such connectivity.
6. The TV space heats up
For decades, the key entertainment tech in your living room had been the television. Key to your television experience is content, and next year, the battle for your eyeballs will be the fiercest yet.
Content delivery is evolving, and it's possible to cut yourself off those expensive cable TV bills right now. Tech companies are all stumbling over each other to build up a stable of movies and TV shows, not just in the US and parts of Europe, but in Asia too.
Beyond simply serving up shows, the boxes you plug into your TV will bring more services together, from the cloud and from your personal gadgets such as smartphones and tablets.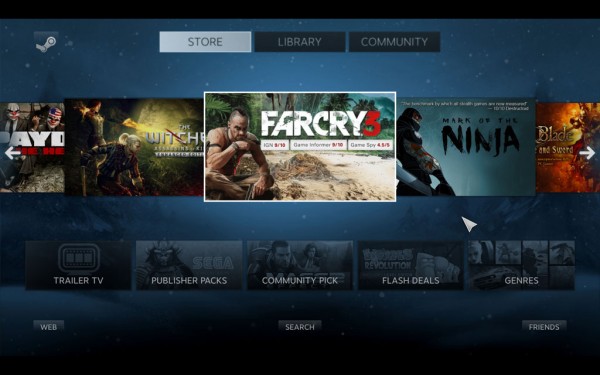 Microsoft, for instance, is pushing the Xbox as an integrated entertainment device, with support for apps and integration with Windows 8. Steam has also announced that it will go for a slice of the pie with a new gaming machine next year.
In 2013, we expect to see more companies defining their strategies for the living room, offering new ecosystems with a range of services than just video. We also expect to see more streaming content available in the local market, giving our fibre infrastructure a real workout. -Raymond Lau
7. Growth of niche social networks
The big players of social media need to watch out as niche social networks surge in 2013. While Facebook reached more than 1 billion users and Twitter attracted 200 million active users in 2012, rival niche social networks have also been on the rise.
Sure, Facebook is still the top player in the social media landscape, but it is trying to be everything at once, incorporating a mish-mash of features to cater to a wide audience. It's trying to help publicise their location, share images and update statuses.
Niche social networks, as the name suggests, are quite the opposite. Pinterest and Tumblr are examples of hugely successful niche social networks which offer users deeper functionality and engagement with limited options to what they can do. On Pinterest or Tumblr, you simply share things or hobbies that you are interested in.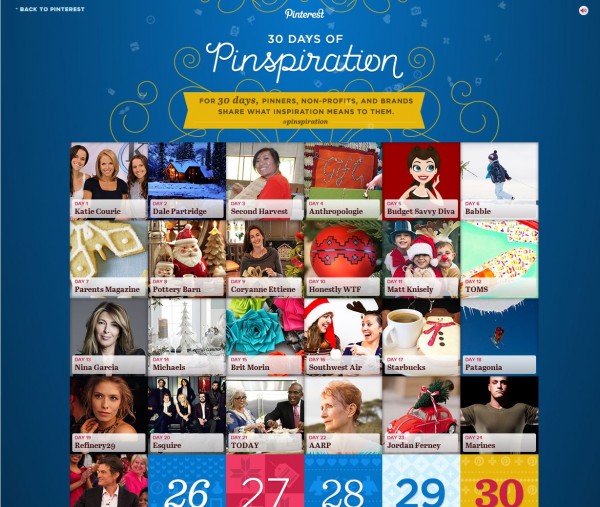 The explosive growth of these platforms suggests that simplicity and specific functionality are important to users. The possibilities for niche social networks are endless, ranging from dating to religion to cooking to networking. In the coming year, it is likely that there will be a spike both in the growth niche social networks and the number of users turning to these platforms.
8. Mobile content becomes more important
With the smartphone and tablet boom in 2012, businesses are starting to recognise the importance of mobile devices as more users surf, browse and communicate in real-time and on the go. As they spend more time on mobile apps than on Web surfing, businesses will have to beef up on their mobile apps in the coming year and more social media marketing will revolve around mobile content. Singaporeans already prefer the phone as an online shopping tool.
Also, as tablets become more size-friendly a la the iPad mini and Google Nexus 7, even more people will turn towards tablets as a device for browsing and reading. Websites and applications will be designed to make the browsing and usage optimal for tablet users, incorporating the touch and swipe features that meld seamlessly with the tablet experience. -Zen Soo
Share with us what you think will dominate the headlines in technology in 2013 in the comments!