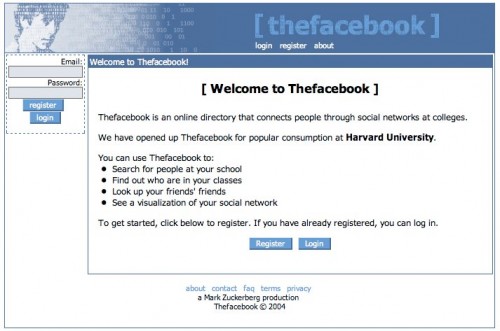 Who would bet against Facebook today, as it readies for the largest initial public offering (IPO) in the United States in the coming months?
Yet, amid the excitement, one thing that investors will read about is this troubling reminder of the threat coming from rival social networking efforts from the likes of Google, which can take away key advertising dollars.
Even while Mark Zuckerberg and company are expected to raise an initial US$5 billion from a red hot IPO, there is worry that Google will expand its offerings to target the activities that make loads of money for Facebook now.
Facebook's 845 million active users upload 250 million photos a day, make 2.7 billion comments or "likes" a day and are part of 100 billion friendships online, according to details released for the IPO. Together, they made the eight-year-old company a neat US$1 billion  profit last year – an achievement, since users don't always equal dollars.
Facebook's cash cow? Advertising, which contributes 88 per cent of the company's revenues. Yes, those little tiles on the side of the page that your friends "like" or recommend. The rest of the revenue comes from Zynga, which creates those addictive – and sometimes annoying – social games for Facebook users.
The issues? The mobile version of Facebook does not display ads, so the company could conceivably lose a stream of revenue as more users go online with their smartphones. The question then becomes one of making mobile users view the ads without irritating them enough to force them to quit using Facebook altogether.
The other issue has to do with the company's focus on advertising, say analysts. This means it is susceptible to the fortunes of the advertising market as well as moves from rivals like Google, which has been gaining traction with its Google+ efforts of late, said Ovum's Jan Dawson.
He pointed out: "As Google seeks to ramp up Google+, it will eat into Facebook's share of the social networking market and with it Facebook's share of related advertising. In addition, since much of Facebook's revenue comes from gaming apps, as Google expands the gaming platform it is building with Google+, it threatens to dilute Facebook's relationships with Zynga, which accounts for 12% of its revenue, and other major partners."
Indeed, Facebook admits the threat from rivals as much in its IPO documents to the US authorities. Besides Google, it includes Microsoft and Twitter on a long list of rivals going forward.
Most industry watchers say Google+, the closest competitor, still has some way to go to shake Facebook from its deeply-entrenched position, but the search and advertising king's alternative is ramping up fast.
Google+ already has 100 million users today after just seven months, according to one analyst, and the figure is expected to go up to 400 million by the end of 2012.