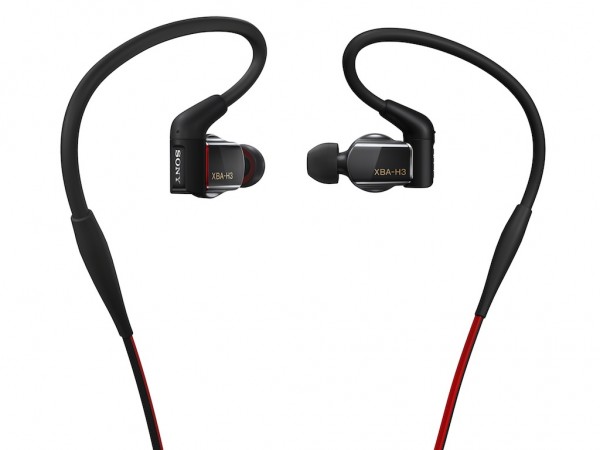 With so many headphones that promise to envelop a user with sound, is buying a buying a pair of smaller but still very expensive earphones, such as the S$438 Sony XBA-H3 a smart thing?
On the box, it announces that the earphones are balanced and provides "high-res" audio reproduction. Key to this are its use of balanced armature drivers that are more stable than typical dynamic drivers, which means the listener can enjoy the music at the earphone's peak capacity.
More specifically, the XBA-H3 uses Sony's three-way hybrid HD driver. Why hybrid? It has two balanced armature drivers and one 16mm dynamic driver encased in the small earphone housing to provide a wide sound frequency from 3-40,000 Hz. It also has a high sensitivity rating of 107 dB/mW allowing power handling capacity of 100mW and an impedance of 40 ohms.
Out of the box, the earphones look impressive. The quality extends to the exquisite packaging surrounding the bud, which are obviously well made too. When you put them on, you'd find the XBA-H3 is a very comfortable set of earphones and could be worn for an extensive period of time.
What's more important is its performance when put through its paces. Hooked to an NAD D 302o amplifier, it performed admirably. Every note and every nuance is clearly presented to the listener.
Compared to larger headphones, the sound stage on the small Sony earphones is not as wide but the audio image is impressive still with audibly distinct placement of instruments and performers. Sound reproduction is accurate.
During my tests, I played Subaru by Shinji Tanimura and Say Something by A Great Big World with Christina Aguilera to check how vocals sounded. The earphones provided a good mid depth to the voices and generally gave an immersive performance. I did find the treble a bit too sharp for my liking though.
For those who like a lot of thump in their music, the Sony buds gives a very assuring response to bass inputs in pop and dance tracks. However, it is with classical pieces where the XBA-H3 shines. It hits the sweet spot by providing enough response at either end of the spectrum to provide a very balanced audio performance.
Generally the Sony XBA-H3 will do well with tracks that has a more subdued treble response. However, it's main sticking point is the price – S$438 is a princely sum for a pair of earphones.
Still, if you do want something more portable than big headphones that are able to match your expectation of a mobile hi-fi set up, the XBA-H3 might be worth checking out.