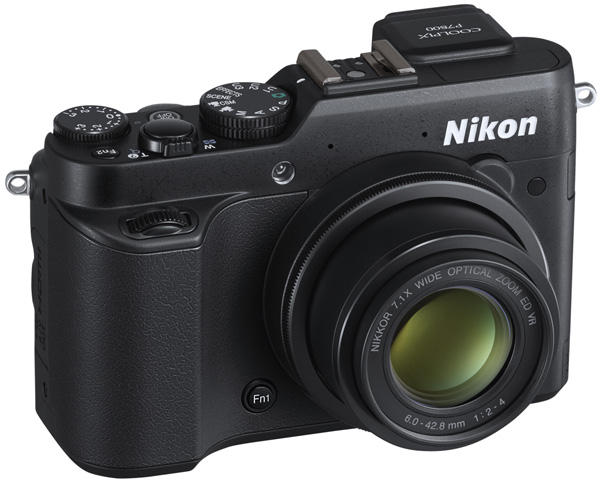 Advanced compact cameras are now a dime a dozen, so the 12.2-megapixel Nikon CoolPix P7800 finds itself in a tough fight with both compact camera systems, such as the Panasonic GM1, and compact cameras such as the Sony RX100 and Canon S120.
For advanced users and enthusiasts, the P7800 has placed its dials and buttons at easily-reachable places, which makes for fuss-free one-handed operation.
At the same time, it also controls like a typical digital SLR with both front and rear dials, so you can maintain full or partial control of the camera, to your liking. Also nice to have is a Quick button and two customisable Function (Fn) buttons to give fast access to settings that is available in most DSLRs. This made the P7800 a bit more user friendly for advanced users than a typical compact camera.


Colour saturation is pretty weak, such as this sunrise shot, though it can be fixed in post editing.
Armed with a 7.1x lens that can shoot anything from 28mm to 200mm (at full frame equivalent), the P7800 is pretty versatile when it comes to reach. However, there are now alternatives, such as the Sony RX10 and Olympus Stylus, that have the more reach and yet can absorb more light with a constant F2.8 Aperture setting throughout the zoom range. Granted that they are going to be more expensive to buy but at least the versatility when it comes to shooting in more light starved environments would be welcomed.

Macro focusing distance. The colour is a tad muted.
The P7800 doesn't come with an Optical View Finder but at least it has an Electronic View Finder (EVF). That's what some compact cameras have eliminated in the name of space saving and have sacrificed stability as a result. The EVF itself is not as sharp as, say, top-of-the-range mirrorless cameras, so you will have to rely on the automatic focusing of the camera, rather than doing things manually.
Speaking of space, the P7800 is pretty small and can be easily kept in a bag or jacket pocket. It is also very light so it doesn't sag the pocket either.

The P7800 has a very powerful fill-in flash that can be used for a mid-afternoon shoot. The presence of a hot-shoe enables one to use DSLR flash guns such as the SB700 or the more powerful SB910.
If you are looking for a camera that provides a bit more control over the traditional point-and-shoot cameras the Coolpix P7800 fits the bill and is easier to bring around than a typical DSLR.  
Specifications wise, there are now better compact cameras around such as the Sony RX100 II though the zoom is only 3.6x instead of the 7.1x on the P780o. As for image quality, the results are pretty consistent with typical compact camera images. Images from the P7800 are not as "contrasty" and the colour wise is not as vivid as I would like it to be.
All in, the S$699 camera is a capable shooter that springs no surprises at all but doesn't excite as well.