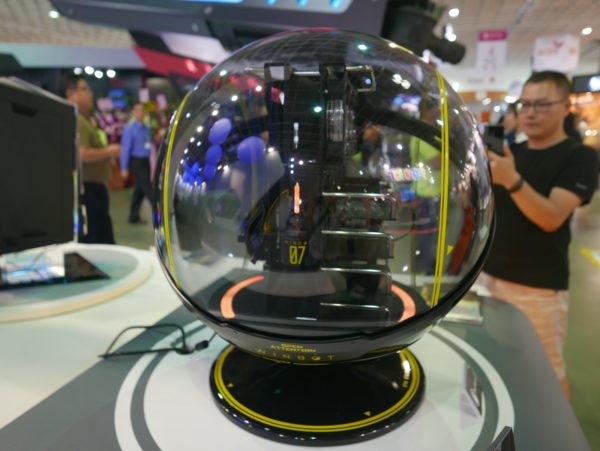 Walking into Computex can seem to send you into a time warp.
The annual PC fest in Taiwan, whose economy seems to be forever bound to the fortunes of the humble PC, reminds you of the better days that the industry has had.
Loud techno music in one corner is drowned out by the bling of flashing lights from a parade of flashy PC cases at a nearby carnival.
Visitors shoulder portable PCs on their backs and gun away in empty space, their minds captivated by the virtual reality (VR) visors they are wearing.
As a geek who spent endless nights cutting up a PC and fixing a custom water-cooling setup, I'd be the first to question the state of the enthusiast PC market. Isn't the PC dying already? Didn't tablets and smartphones kill it?
The surprising thing is that a niche segment of the PC market – fuelled by enthusiasts and gamers – is growing faster than expected, despite the general decline in PC sales.
In 2016, the market for pre-built and DIY gaming PCs exceeded US$30 billion for the first time, according to research firm Jon Peddie Research. The number had been reached two years ahead of its projections.
And even though the United States and Europe are the biggest spenders in high-end PC hardware, Asia is the fastest growing region at a rate of more than 9 per cent each year, it adds.
So, it is not nostalgia that's driving all the focus on gaming and modding at Computex this year, but rather a sober acknowledgement that the high-end segment is the way to go after the good old days of steady growth have passed.
A representative at a case maker told me as much. Who wants to buy home theatre PC (HTPC) cases any more, no matter how pretty the aluminium finish is, when you got Android boxes and smart TVs linking up to the Net now?
Yet, they are optimistic the new market, especially with a youthful segment brought up on online games, will help tide over the tougher times ahead. When everyone is a gamer, the market grows.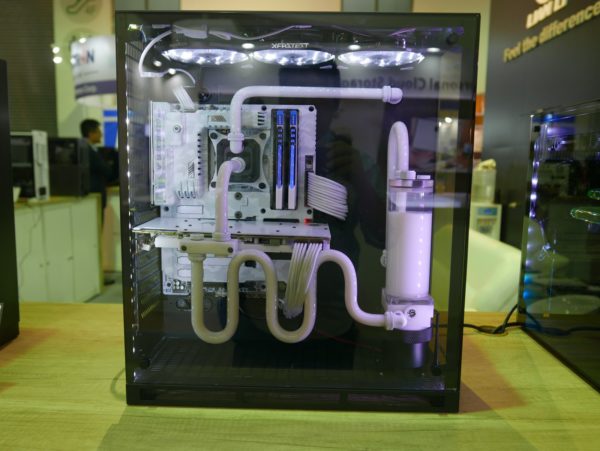 It should then be no surprise that Intel decided this year to introduce a new series of high-end, overclockable chips called Core X. Besides a top-end model that has a crazy 18 cores, which few people can afford, it has decided to open up the tweaking to CPUs across the board, starting from ones with four cores.
This is an important change. For a long time, it had restricted the overclocking to a few CPU models, usually the more expensive ones.
Part of the reason is the renewed competition from long-time rival AMD's new Ryzen chips. Not since the old Athlon days of more than a decade ago has Intel faced such a strong alternative in the market.
In a declining market, innovation usually slows. But even gaming machines are looking better now – at long last.
Bulky, ugly gaming notebooks have been the norm for many years, but now Nvidia is looking to get PC makers to come up with slimmer machines that promise to run just as fast.
This new effort, called Max-Q, wants to make gaming notebooks more attractive through better thermal design and improved graphics processors.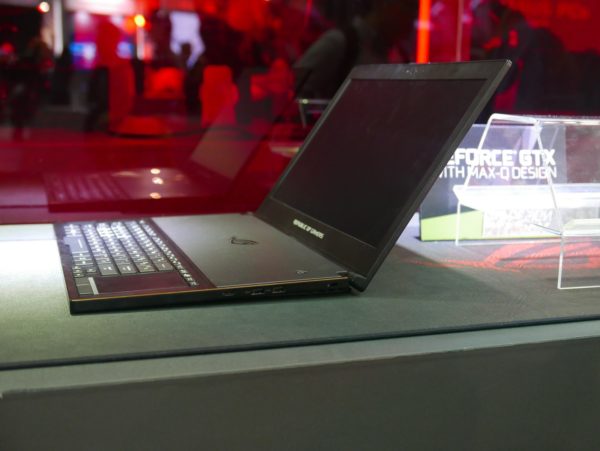 Asus' ROG Zephyrus notebook unveiled yesterday is a clear improvement, for example. Certainly, it looks and feels slimmer than the next machine on the table, despite rocking a top-end Nvidia GeForce GTX 1080 graphics chip.
In the next booth, Acer arguably has the prettier design with its similarly slim Predator Triton 700, which has a see-through window to let you peek at the components inside.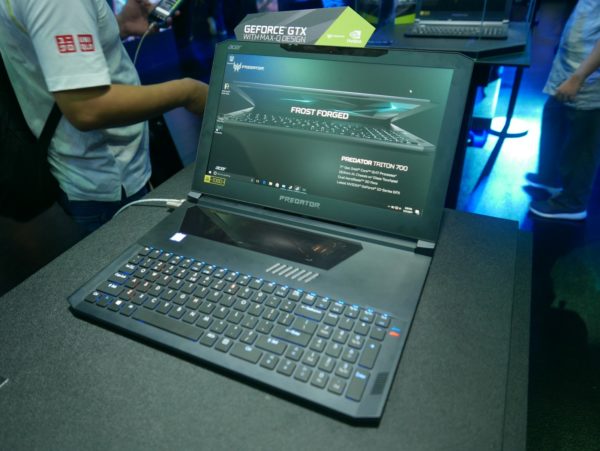 While it remains to be seen how much of a performance hit gamers will have to take with cooler-running gaming notebooks, the encouraging news is that graphics chips have become more efficient and can run less hot these days.
Can Nvidia make these thin gaming PCs common, like how Intel pushed thin and light ultrabooks into the mainstream the past few years? Buyers will bite if they have something good looking and capable of delivering performance.
Indeed, all the focus on high-end PCs is a boon to PC buffs. Whether this is in the form of virtual reality (VR) games, as many were shown here this week in Taipei, or if it's sitting in front of a gigantic curved screen, what's clear is that more people are playing more games.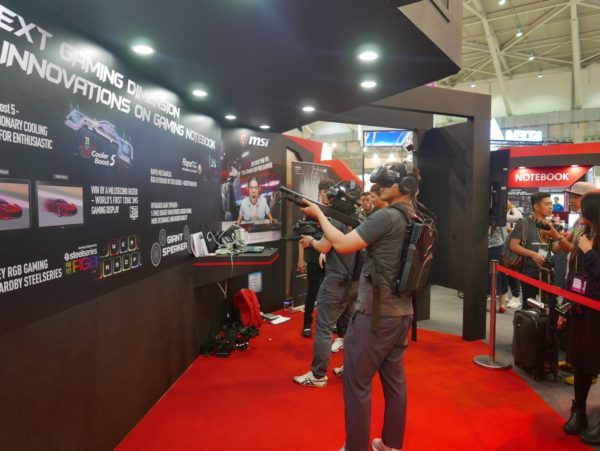 And these are users driven by want, not need, for a new machine. That means they will buy new PCs and components more frequently than a person who uses a work laptop for three, maybe four, years (I'm typing this on a 3.5-year-old Sony Vaio).
So, I left the hall at the Nangang Exhibition Center more hopeful than when I arrived. Though the PC no longer commands undivided attention, there has never been a more concerted effort to expand the high end segment of the market.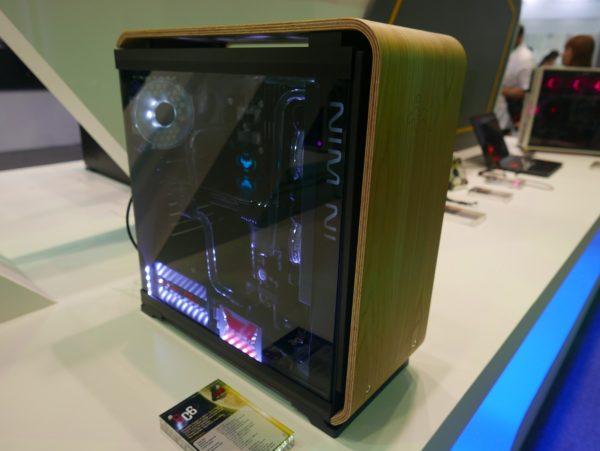 And after several years of stagnation, it seems even case designs, like those from Lian Li, are finally updated now with sleek full-frame side windows, a big aesthetic upgrade over the cut-out versions so common until recently.
Heck, even the loud and the bling may be moved on, as gamers grow up. The Acer Predator and the Asus Zephyrus both have much fewer unnecessary lights than before. There's hope, indeed.