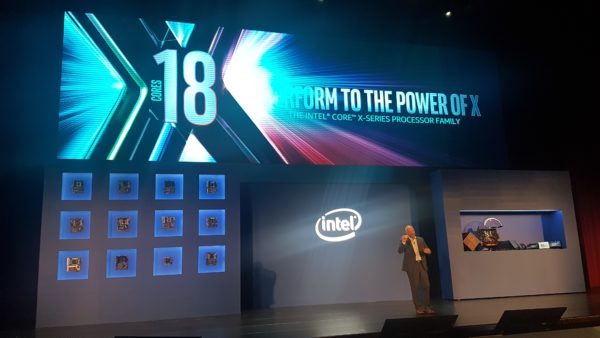 Intel revealed a new Core i9 Extreme Edition processor with no fewer than 18 cores today, as it ramped up efforts against a resurgent rival that is seriously challenging it in the desktop PC game for the first time in years.
Out this year, the flagship chip is aimed at giving Intel bragging rights once again as the pace setter in desktop PC performance. The company has been feeling the heat of competition this year, since rival AMD's Ryzen chip arrived to many positive reviews.
Though targeted at a relatively small market of gamers, content creators and other PC enthusiasts, the 18 cores on the Intel chip promise an edge over AMD's top-end offerings, which max out at 16 cores.
Intel's general manager for client computing, Gregory Bryant, said as much at the Computex show in Taipei when he touted the "unquestioned performance leadership" of the chip he unveiled.
At a keynote here, he and other Intel executives were keen to show the advantages of having more cores for upcoming applications such as virtual reality (VR).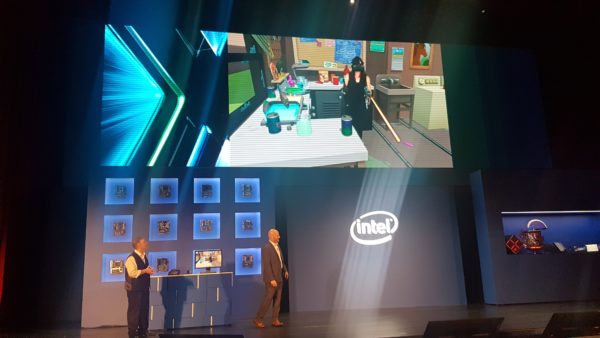 A user, for example, could stream a live VR game smoothly to an online audience without ever leaving the simulated environment. The 18 cores could also come in handy, say, for developers who want to adjust the lighting in a virtual world and see the effects in real time.
The Core i9 is also a new moniker for a company that been using Core i3 for entry-level PCs, Core i5 for the mid-end and Core i7 for more performance-focus rigs used for gaming, for example.
Most users would not have the use for 18 cores – at least not yet – so the highest-end chip now is still attractive only to a small niche market. What is clear, however, is a refocus on the enthusiast market.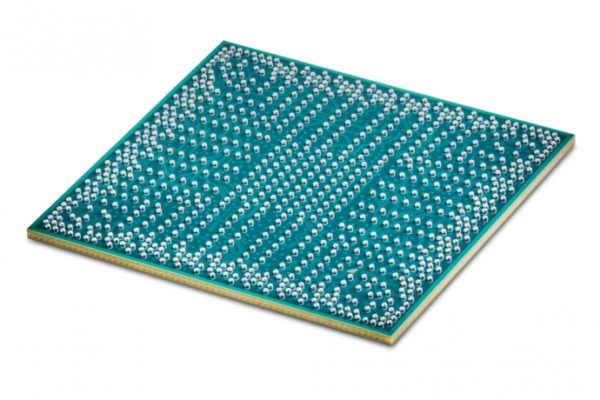 The Core i9 Extreme Edition is just one chip among a family of Core X chips that Intel unveiled today as well. With options starting from four cores, this range is aimed at a broad audience of PC buffs who seek to overclock or tune their machines for performance.
This is an expanding market. Bryant said interest for e-sports is growing rapidly, with online competitions viewed by some 500 million fans worldwide, more than even the final game in the previous NBA basketball season.
All that means less spotlight on other Intel efforts that are probably just as important to the company.
These include industrial PCs that use the Intel Compute Card announced earlier this year. A small computer the size of a credit card, it can be hooked up to devices such as smart fridges to get them connected.
It can also be docked in a laptop shell, with keyboard and screen, and be used by a student, for example. When he reaches home, he simply takes it out and docks it to a larger screen and keyboard.
LG and Dell are two manufacturers working on flexible Compute Card devices, said Intel today.
Packing up to a Core i5 processor, 4GB RAM and 128GB solid state drive (SSD), it can also be used, for example, to upgrade all-in-one machines while retaining their screens.