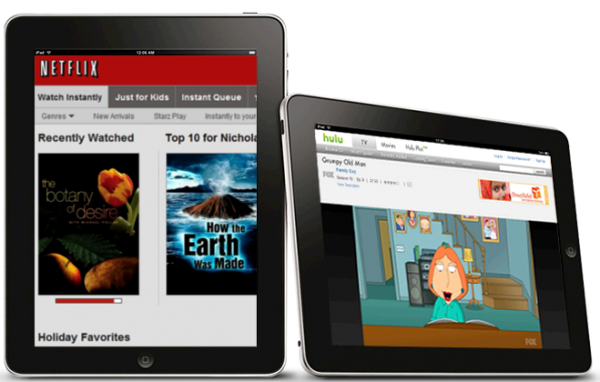 Local Internet service providers MyRepublic and ViewQwest may offer DNS routing services that let you access geo-restricted content from the likes of Hulu and Netflix, but what if you are still contracted with one of the Big Three telcos?
Until SingTel, StarHub and M1 launch similar offerings, consumers here have to turn to a myriad of VPN (virtual private network) and DNS services to get their fix of movies and latest episodes of American TV shows. Read our DIY guide on watching Netflix and Hulu in Singapore.
One service to consider is UnoTelly's UnoDNS, which was launched last year by Unovation, a Canada-based company.
Unlike VPN services that let you create secure Internet tunnels to one country at a time, UnoDNS is a DNS service that allows you to access sites from multiple geographical locations.
That means you don't need to connect to separate VPN servers to watch movies hosted on Netflix US and Downton Abbey on ITV in the US and UK respectively.
Instead, UnoDNS uses its network smarts to fool its list of supported websites into thinking that you are in the US or UK.
By allowing you to stream content directly at the speed of your Internet connection, DNS services also tend to be speedier than their VPN counterparts.
The only downside of DNS services is that your service provider must support the websites you wish to access.
While UnoDNS unblocks over 70 websites including Netflix, Hulu, BBC iPlayer and Hong Kong's TVB, others such as the UK's NowTV and New Zealand's Premier League Pass are excluded. (Ed note: UnoTelly has clarified that NowTV is now supported.)
UnoTelly provides clear instructions on how to configure the UnoDNS service. Simply choose a UnoDNS server that is closest to your physical location and enter its IP address in your DNS settings on your Mac or PC.
I chose the Singapore server, but I occasionally use the Hong Kong server that seems to provide a faster connection to Netflix US on my 200Mbps StarHub fibre line.
Unless you have a fixed IP address from your ISP, you would also need to update your IP address each time you use the service. This can be done through the UnoTelly quick start page or via a browser bookmark.
For non-techies who don't fancy tinkering with VPN settings on a network router, a DNS service is the best option to access Netflix and Hulu through a set-top box like Apple TV and Roku, which do not have built-in VPN clients.
Setting up UnoDNS on an Apple TV is easy. After entering the same DNS server address in the manual DNS settings, I was able to stream content from my Apple TV's Netflix and Hulu apps.
Over a wired network connection, I was able to get high-definition streams of Netflix and Hulu content with no lag at all – even during peak hours.
Note that it could take a couple of minutes for a Netflix video stream to reach HD quality. Also, Netflix's Super HD streaming, which applies less compression to 1080p images for greater clarity, seems to be out of reach for supported titles such as House of Cards.
For US$3.99 per month, UnoDNS is a good deal for folks in the market for a reliable DNS service that's speedy and easy to use.
For those who require a VPN service to access unsupported sites, UnoTelly also offers a US$4.99 bundle that includes the UnoVPN service.
But unlike other well-known VPN services such as StrongVPN and Witopia, UnoVPN only has one PPTP VPN server in the US and another in the UK.
In my tests, UnoVPN seems to offer faster connections compared with other VPN services that I have used, reaching connection speeds of around 4Mbps. The caveat, of course, is that you are restricted to sites in the US and UK.