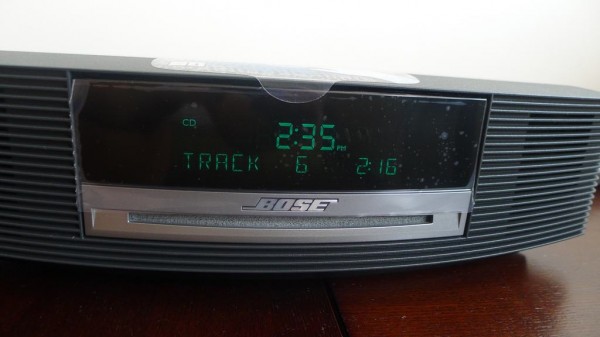 Wireless, digital music is all the rage these days, with manufacturers rushing out all sorts of pretty one-piece audio systems that receive music from your smartphone or tablet wirelessly before piping the sound out.
For Bose, the answer is not in another newfangled piece of hardware, but a slight upgrade to its Wave line of audio systems. The familiar-looking boxes have been marketed with a Bluetooth adapter, letting you easily play music straight from your mobile device.

I tried out the Bose Wave Music System III with the company's Bluetooth adapter for a few weeks and I'm quite sure lots of people living in Singapore's small apartments will appreciate its compactness and ease of use.
The Bose Wave system has been around for years, mostly known as a compact CD player with a "wave-shaped" front. The American company claims this lets its in-built speakers perform better than their size suggests.
I can say, however, there's no miracle in audio. The sound does seem uncluttered and clear enough for my small bedroom, which is typical of a Singapore apartment these days.
Yet, the Wave Music System III is no substitute for a good pair of bookshelf speakers. There isn't enough imaging and when it comes to mimicking a stage full of musicians, the Bose system is clearly not your top choice.
To be fair, that's probably not what it is built for. What Bose will emphasise, and I remember this from an audition at a Singapore showroom years ago, is the all-important mid-range. Generally, it doesn't go far wrong with, say, female vocals, if you're listening out for that.
To be honest, I was the most critical when I tried listening out for things. When I had my head on my pillow and was just surfing the Web on my tablet one evening, I didn't experience the limited, flat audition I had heard earlier.
Bottomline is, I feel the Bose Wave Music System III doesn't sparkle or grab your attention with some serious hitting-above-its-weight performance that other small Bose speakers – like its PC speakers – can surprise with.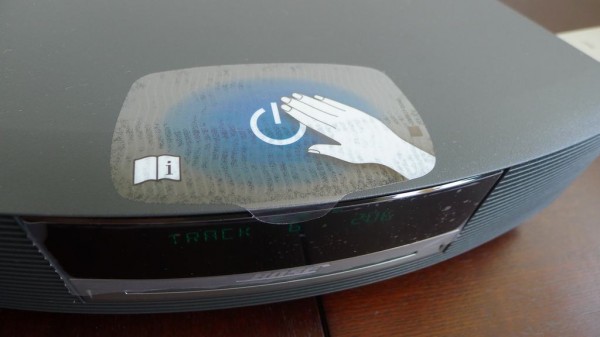 That's not going to deter many buyers from placing one in their bedrooms though. The unit is not much bigger than a cable set-top box, yet it plays CDs as well as music from your mobile gizmo if you plug in a Bluetooth adapter.
All I have to do is follow a few instructions on the manual to pair up the two devices and the music is streamed wirelessly. The Bluetooth performance is good too. Once, I had left my Google Nexus 10 tablet in the living room – a few thick walls away – and the streaming was still near-perfect.
With my Android tablet, the good thing is that the music starts playing automatically if I power on the Bose system. If you have a tablet or smartphone stuffed with music, you'd be happy that the system will go through the playlist without you having to fiddle with the mobile device.
You can control everything, from switching tracks to changing the volume, from your mobile device. However, for folks who just want to change tracks quickly, the nifty Bose remote also lets you do that.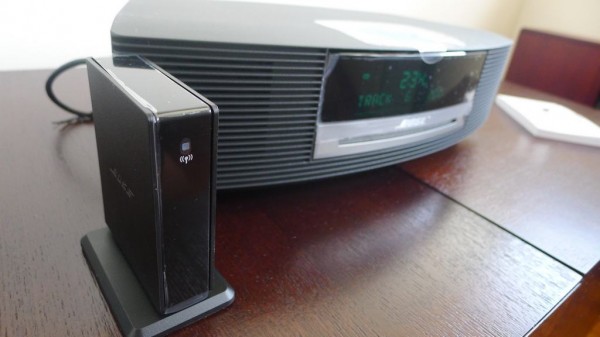 I have reservations about the sound being able to fill a large room. I won't recommend this for a living room, even by Singapore's small standards, but I think it might attract a lot of users looking for an above-average-sounding system for their bedroom, hostel room or even kitchen.
Bose systems are not known to be cheap, or the best bang for buck. Unfortunately, the Wave Music System III is going for a high S$899 in Singapore, which makes it a little hard to recommend.
The same system is sold in the United States for just US$499.95 (S$618.89), and that comes with the Bluetooth adapter (sold at US$99.95 separately).
In Singapore, the alternative is to buy the S$899 Bose Wave radio, which comes without the CD player, but which lets you hook up your mobile device with an included Bluetooth kit all the same. That's a better option if you already have most of your music stored on your tablet or smartphone.