Brought to you by Shure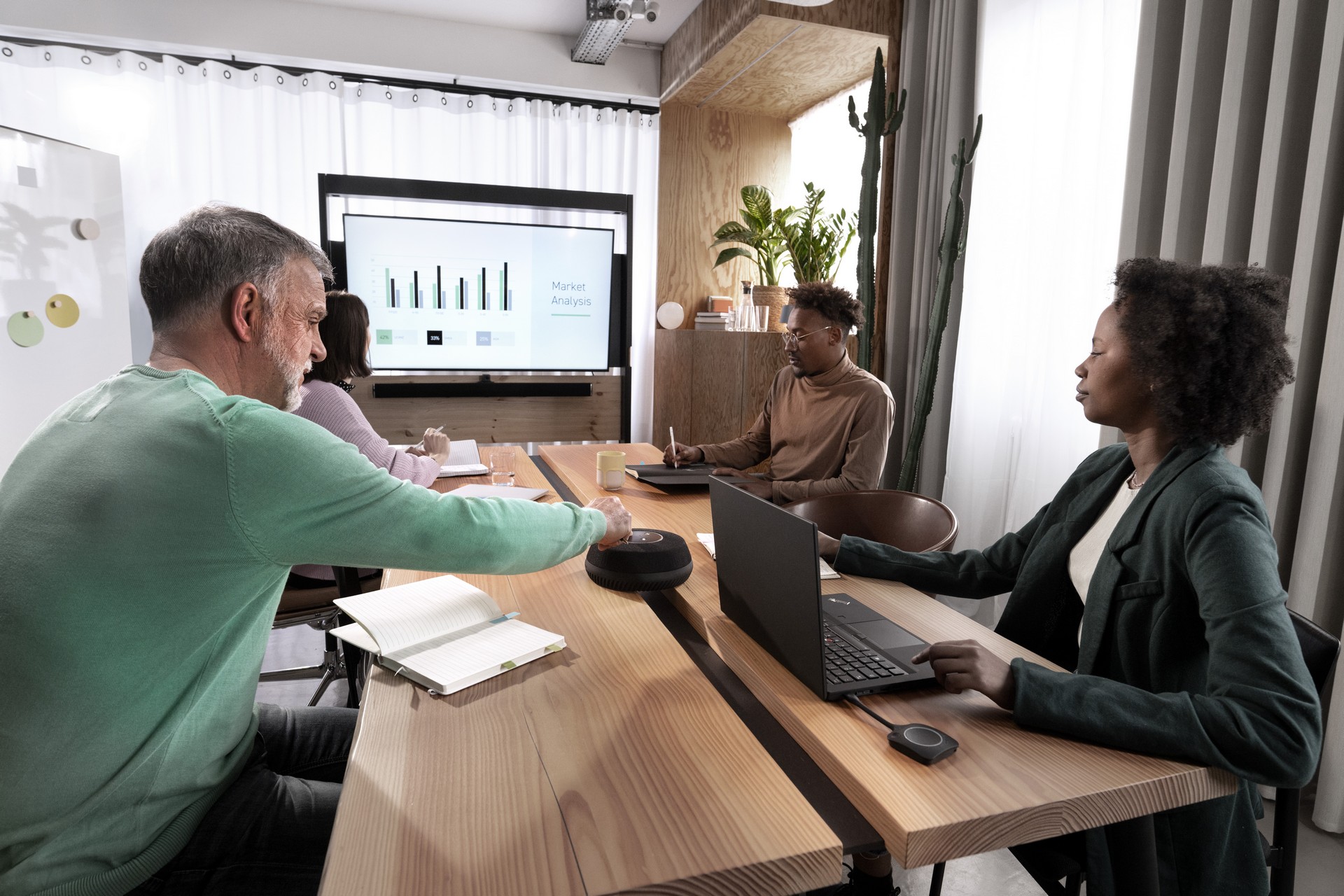 Expectations are different as people return to schools and offices and embrace a hybrid way of learning and studying. Both digital and face-to-face experiences now more closely intertwined than ever.
Yet, the way many communicate is still stuck in the past. Either they are staring at a low-cost webcam on a PC for a video conference or they have to spend a fortune setting up a boardroom with a state-of-the-art commercial audio-visual system.
In a scene all too familiar, someone sitting near to a mic sounds too loud while another person at the end of a room can barely be heard. Or a poor-quality speaker may make an important client sound muffled.
Well, things don't have to be that way. Schools as well as small- and medium-sized companies can also enjoy high-quality, networked audio without the usual cost and complexity of setup and maintenance.
Shure's Stem Ecosystem speakers and microphones now offer these users the flexibility, cost-effectiveness and quality to upgrade their hybrid work and learning experiences.
With almost a century of experience, the Chicago-based company has been making microphones and audio electronics for Fortune500 boardrooms, musicians and music lovers alike.
Now, the Shure Stem Ecosystem of speakers and microphones takes away common pain points like room design, installation, testing and user adoption. In other words, the high quality without the fuss.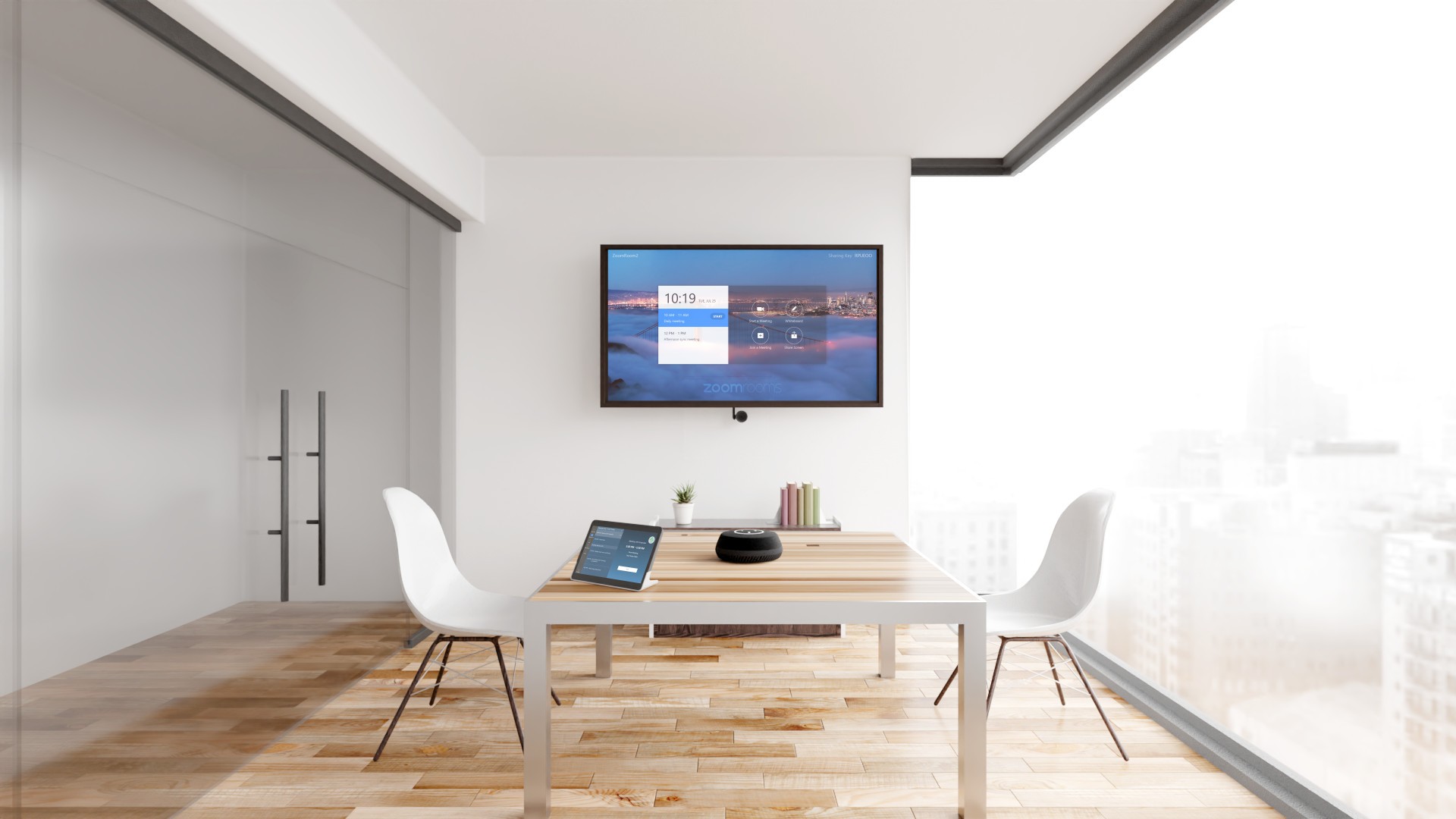 For starters, Shure Stem devices work with a number of video conferencing platforms and collaboration tools. Got Zoom, Microsoft Teams, Google Meet or Blue Jeans? They all work.
Self-help tools also enable almost anyone to plan and design a Shure Stem setup. Shure's online tool, for example, lets a user set the size and shape of a room and it automatically recommends the best equipment and coverage expected.
Here, there are a number of speaker and microphone options from Shure's Stem Ecosystem. All come with built-in signal processing, which means there is no need for a separate processor.
Each of the Shure Stem devices can also be adapted to a room quickly. They automatically adjust and optimise their settings based on the acoustic signature of a room, so there is no manual tuning needed.
Plus, the smarts built into each of the devices ensure that people located around a room are able to speak normally and have their voices picked up at an even level.
The devices also come with built-in features to reduce reverb from glass surfaces and cancel out echo, which help deliver a high-quality meeting or lesson.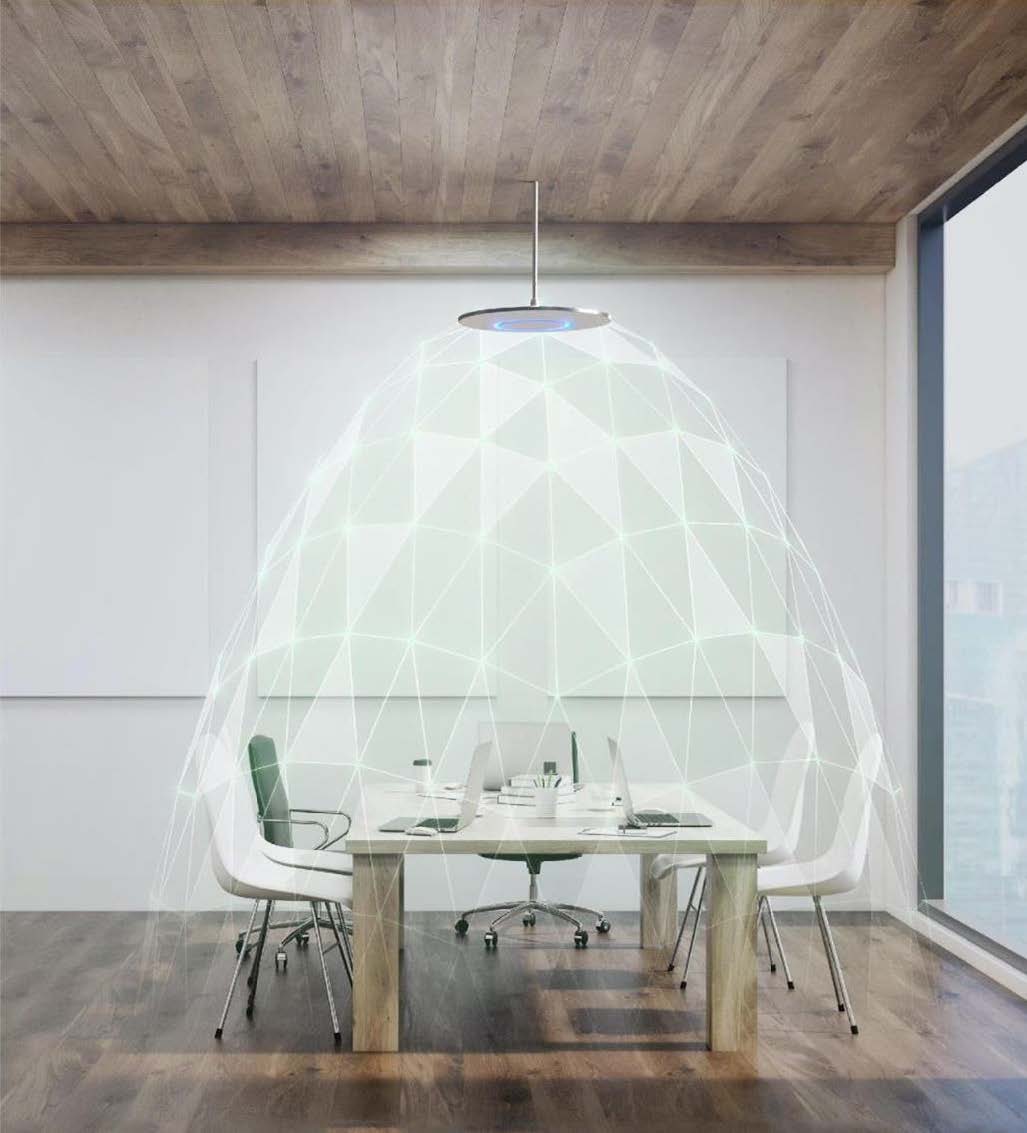 The most eye-catching of the Shure Stem lineup is the Stem Ceiling. Hung like a stylish ceiling lamp over a conference room, it is actually a 100-microphone array that picks up voices clearly from participants around a table.
It also supports audio fencing, which means only sounds within its area of coverage gets picked up. This "invisible mesh" keeps out the vacuuming noise outside a room and even chatter from people nearby, which could be handy for open offices.
There is also the Stem Wall, which looks like a regular sound bar in a living room, except it comes with 15 built-in microphones along with the two full-range speakers and subwoofers.
It is great for mounting below a large screen in a boardroom, for example, enabling everyone to focus on the video as well as audio.
For smaller rooms, there is the Stem Table. Though it is small, it isn't a typical tabletop speakerphone. It has nine beamforming microphone arrays and an innovative loudspeaker to deliver a superior experience.
The Stem Ecosystem also includes the Stem Speaker, a networked loudspeaker that can be placed around a large room or hall, as well as a Stem Hub that connects multiple Stem devices together, and Stem Control, a touch-screen device that offers easy controls, say, to kickstart a meeting.
What's more, the maintenance is easy with Shure Stem as well. Devices can be accessed remotely and securely, as each one is powered seamlessly by Power over Ethernet, using the same network cables used to carry data.
An IT administrator can log in to find out how often a speaker is being used, or if a device needs to be restarted remotely.
Already, some offices and schools have embraced the simple, flexible and high-performing Shure Stem Ecosystem, to boost their in-person and virtual interactions.
Westcliff University in the United States, for example, has set up Shure Stem in on campus, enabling natural teaching styles and movement around a classroom. So far, it has set up 26 rooms, with more expected, thanks to the scalability of the system.
Find out how you can upgrade your office communications with Shure Stem Ecosystem here or you can purchase it directly here today.