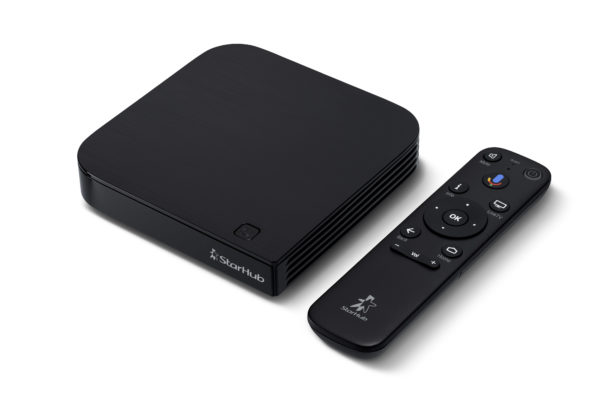 When StarHub first brought out its new Android TV box just over a month ago, expectations were understandably high. 
As a long-time StarHub subscriber – until recently – I was heartened to see the cable TV operator get into the streaming video game in a big way.
To be clear, this StarHub Go Streaming Box is not like most of the unbranded Android boxes you can buy online today. Instead of using a smartphone-based operating system, the version used in the StarHub box is Google's Android TV operating system.
Yes, this is specifically made for connecting to a TV. What StarHub has done is taken a box with the Android TV software and customised the interface to show its lineup of programmes on startup.
You get a cleaner interface that does appear to fit better on the big screen. You don't have to scroll through a dozen apps on your TV – like on a phone – to get to the one you want to click on.
You also get some additional apps, such as YouTube and Spotify, so the box aims to serve as a handy streaming box if you don't already own a smart TV.
Bad news is, you don't get Netflix and Amazon Prime Video on this StarHub box. For many users seeking an all-in-one box, the lack of these crucial apps is a deal breaker.
For me, however, the bigger disappointment was the user experience. As soon as I fired up the box the first time, I knew it needed more work.
You can say I'm spoilt by the buttery smooth experience on Netflix and YouTube but that's the benchmark today and the new StarHub box struggles at times to provide the same for its streaming service.
Too often, you end up waiting for lists of shows to load. In one instance, when I clicked to see the TV shows on HBO, I waited for several minutes before the lineup finally showed up. This should have taken a split second.
The other issue I faced was when I switched off the power completely. This made the box restart from cold and it always ended up telling me it could not connect to the Internet.
You have to reboot it twice to get things started. Strange glitch, to be honest, because you'd expect StarHub to have found it and fixed it before launching the service.
During the few weeks I was using the box, I had connected it over Wi-Fi to my Asus Wireless AC router – at 5GHz, just a metre away. There should be no problem with the connection because my three-year-old Samsung TV streams Netflix and YouTube in 4K flawlessly every day.
Could the issues be down to my M1 connection? Well, readers have also pointed out similar issues with a wired StarHub connection. So, clearly, the buggy experience isn't quite a connection issue.
Fortunately, once a show starts streaming, you don't get any problems. The streams are smooth, with none of the start-stop problems I've occasionally had when using the StarHub Go app on my tablet.
The good news is that the basic Family Go lineup, which comes with the box, is decent. You'll find shows from Hong Kong's TVB and kids' programmes from Cartoon Network, for example.
You can also add programme packs, if you like football and sports (S$9.90 a month) or HBO blockbusters (S$19.90 a month), for example. That's not to mention the 50 live channels already included.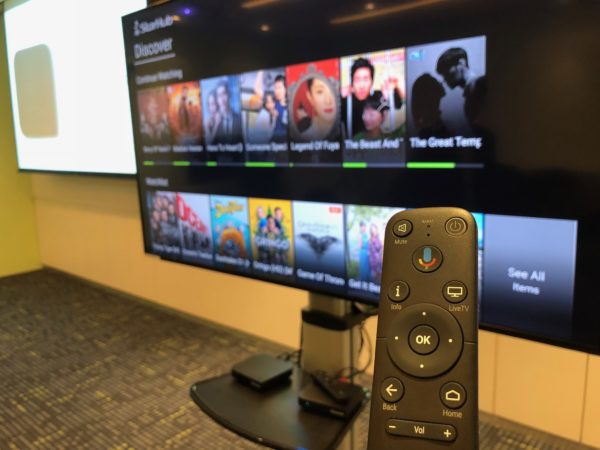 How much is the box? If you buy a StarHub fibre broadband plan (S$39.90 a month), you pay S$14.90 a month for the box that comes with a free Family Go subscription. Plus, you get a Linksys EA8100-AH router too. Looks attractive, I have to say.
Less appealing is the S$199 one-time deal for the box. Though it comes with a six-month subscription of the Family Go subscription (worth S$89.40), it comes up against other devices running the same Android TV software.
For example, the Nvidia Shield costs from about S$245 and lets you run Netflix and Amazon in 4K. The StarHub box supports 4K too but there's nothing in StarHub's catalog that can comes in such a fine resolution.
Yes, there are extras like voice control but in the end, the content is the most important. The question is whether it is worth the trouble and cost to access StarHub's channels through the new box.
It makes more sense if you're using StarHub broadband. If you are planning on cutting the cord, this streaming box might just keep you tethered to StarHub for a while longer after you junk the cable TV box.
However, for folks who are already used to the smooth Netflix, Amazon and YouTube experience on their smart TVs, it will be tough getting used to the interface on the StarHub box, which isn't on par with the best.
For me, it's hard to accept that StarHub hasn't offered an experience that's as smooth as what I've been getting on my Samsung TV for the past three years.
To be sure, the StarHub Go Streaming Box is definitely a step in the right direction. It speaks to cord cutters who don't use a cable TV box any more but StarHub needs to quickly fix the buggy experience now.