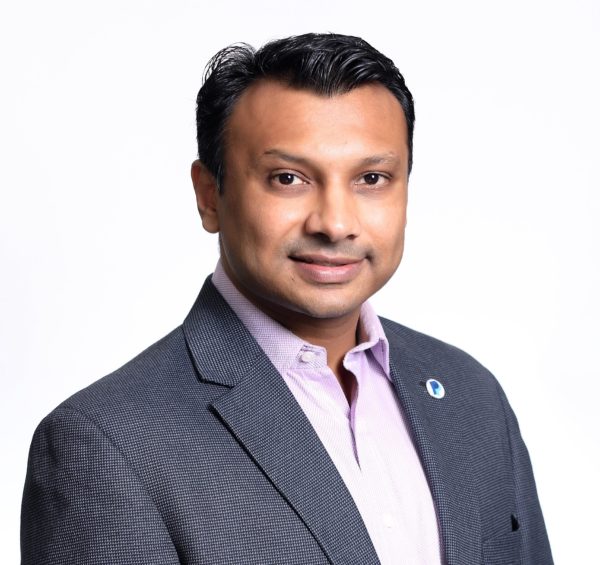 Buy something online and chances are you would have been given an option to pay via PayPal, one of the earliest innovators in e-commerce, long before fintech was a thing.
How does the payments company, which has been going on an acquisition exercise of late to buy up other payments and e-rewards companies, compete with newer rivals on the scene?
For one, it wants to be more than just the well-known payment tool for websites. It has invested in technologies to ensure more secure transactions, while also looking to be a versatile mobile payment tool for users, particularly those in Southeast Asia who use their phones most of the time to buy stuff.
In this month's Q&A, Phoram Mehta, PayPal's head of information security for Asia Pacific, tells Techgoondu what the payments company has been doing to enhance its e-commerce offerings.
Crucial to any innovation is developing a way to cut out fraud and create a "trustable" shopping experience, he says.
NOTE: Answers have been edited for brevity and style.
Q: What's driving the takeup of e-commerce in Southeast Asia? Is there anything that is different from other key markets, say, in the US?
A: Through PayPal's study on Asia's consumer and merchant behaviors, we know that 80 per cent of Asia-Pacific merchants are already conducting social commerce – selling their wares through social media platforms – with the majority doing so in Thailand (95 per cent) and the Philippines (87 per cent) back in 2017.
What's driving the exponential e-commerce adoption gains in Southeast Asia is a few factors – growing access to the Internet and increased smartphone ownership, along with the shifting attitudes towards new payment methods and the accessibility of various payment and purchasing platforms.
Within the region, Singapore and Malaysia are responsible for a high proportion (55 per cent and 45 per cent respectively) of cross-border e-commerce activity, while Indonesia, Vietnam, Philippines and Thailand are expected to see growth as Internet, payments, and logistics infrastructures mature.
A PayPal study shows that the U.S. cross-border e-commerce behavior mirrors that of Singapore. We see very similar percentages of the population making cross-border purchases via a smartphone in 2018 (US – 32 per cent, Singapore – 31 per cent).
These are significantly higher in numbers when we compare it to their respective overseas shopping volume through smartphones back in 2016 (US – 18 per cent, Singapore – 21 per cent).
Q: How commonly do scams or conflicts arise from purchases online, especially in Southeast Asia?
A: As a whole, the Southeast Asia region stands to lose US$260 million to e-commerce fraud, with Thailand, Vietnam, and Indonesia expected to be the most heavily affected territories.
More broadly, our consumer behavior research conducted in 2018 across select Asia-Pacific markets found that a sizeable portion of shoppers are concerned with the security of their financial or personal data (17 per cent) and identity theft or fraud (20 per cent) whenever they shop cross-border.
The rise in both frequency and sophistication of identity theft and fraud have made it difficult for digital payment innovation alone to keep up.
While not unique to this region, financial literacy in Southeast Asia varies greatly; but it's also more than financial awareness for shoppers and small business owners to better protect themselves from losing their goods or money to cyber criminals.
While Singapore may be ahead of other Southeast Asia counterparts in financial literacy, the nation is surprisingly susceptible when it comes to fraudulent online sales and purchase of mobile phones.
The Singapore Police Force recently reported that in the first half of 2019, the total number of cases reported for the top four types of scams – of which e-commerce scams is one – increased by almost 60 per cent year on year.
Combatting fraud in an e-commerce context goes beyond expecting consumers being able to spot them.
Instead, it's a shared responsibility between their preferred merchants and businesses, their chosen digital payment platforms, and their authorities to boost consumer and merchant confidence, so that both merchants and shoppers enjoy a seamless, "trustable" cross-border shopping experience.
Q: Cybersecurity is one of the selling points that PayPal offers to both merchants and consumers. How is your solution different from, say, what's offered by a credit card company?
A: PayPal invests US$1.5 billion each year in risk management, which includes Buyer and Seller Protection for merchants and shoppers on our global cross-border network.
Our approach towards securing digital transactions for merchants and shoppers combines machine learning, deep data mining and analytics, and human oversight to get a more accurate picture of a fraud situation, allowing us to respond swiftly and accurately.
Vital purchasing information, such as your transaction history, past purchase locations, are leveraged by our artificial intelligence (AI) systems along with other parameters to verify if a transaction is genuine.
To illustrate, one could come across a transaction triggered in Singapore, trying to purchase goods from China, with a specific request for it to be shipped to Indonesia.
In a traditional 'linear' detection system, people might flag this transaction as suspicious. In the old days, the user would have had a challenge getting the payment through – be it the shop getting paid, or the user getting his payment through.
Today, using our highly-sophisticated fraud detection system, we can triangulate the data points to see if the transaction is legitimate.
It could very well be an Indonesian expat based in Singapore, using an e-commerce website to purchase Chinese New Year goods, and putting his family's home as the shipping address in Indonesia so that the goods arrive before he returns for the festivities.
For fraudulent ones, let's say there's a transaction of S$20,000 – which again, legacy systems would flag as an anomaly if the parties that do not deal in transaction volumes of this size.
To skirt detection, a fraudulent user would make S$1 payments 20,000 times. PayPal's risk management system can link suspicious activities together and triangulate them to great effect. Anomalies can be anything our data reflects, such as all transactions going to the same shop.
If we compare what we do with legacy digital payment protection methods, it's safe to say we do not rely on one or a few 'key metrics' to flag fraud. Our fraud detection system is built upon a lot of data.
We look at all aspects of the transaction. Our ecosystem requires a very high level of investment in customising solutions because the threat is significant to consumers, businesses, and the digital payment industry itself.
Q: There is a long list of mobile wallets available today. How do you see PayPal moving more into the mobile payment space?
A: For PayPal's shoppers who shop internationally or PayPal's partnered merchants who would like to sell across the globe, we look at the broader fintech landscape.
It encompasses mobile payments, mobile wallets, along with many other digital or cashless alternatives all working together to bring a secure, cohesive and frictionless payment experience.
Besides actively working to advance our platform, PayPal also helps to foster the landscape surrounding mobile payments. In Singapore, we've been nurturing fintech talent, fostering innovation, and empowering local businesses to go global using digital payments.
However, creating a robust FinTech ecosystem goes beyond ensuring that local businesses and local talent are familiar with the cutting edge of financial technology.
I think that consumer adoption hinges on two important tenets: they will always ask if digital payment is relevant to their lives and whether digital payments can be trusted.
This explains why PayPal makes it a priority to create and sustain a secure digital payments platform that benefits both consumers and merchants across borders. If digital payments are here to stay, they need to be secure for users, and they need to feel frictionless no matter where people are buying or selling from.