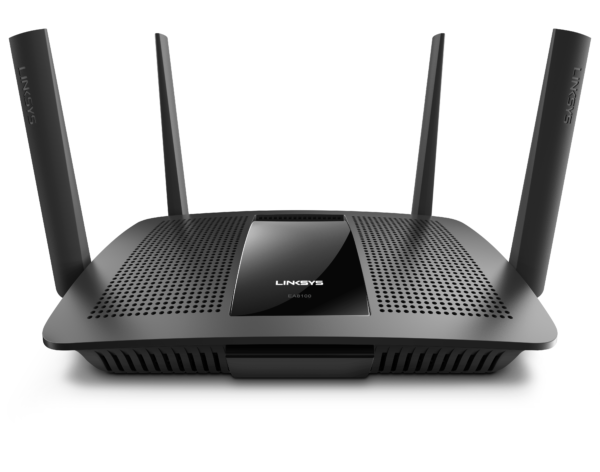 Linksys last week unveiled its new EA8100-AH Max-Stream router in Singapore, promising to make use of a part of the wireless spectrum that is relatively unused until now.
The new AC2600 gigabit router is certified for Dynamic Frequency Selection (DFS), which lets you connect to channels at 80MHz that are usually used by radars.
Yes, you read that right. The router will periodically look out for radar signals – if it finds any in the environment, it will not use these DFS channels.
These channels promise a less congested connection for your TVs, phones and other video streaming devices because it's likely the channels won't be used by your neighbours who don't have a similar router.
During a demo in Singapore last week, Linksys showed off speeds of up to 511Mbps for uploads and 680Mbps for downloads. Without using a DFS channel, the speeds were 264Mbps and 350Mbps, or about half of the fastest possible.
Of course, we'd be testing those numbers in the coming days and weeks. I happen to live near an airport, so I'd like to see if DFS channels will work for me.
Even if it doesn't, I'll still have the traditional 2.4GHz and 5GHz channels to rely on, of course. Then again, older routers already offer those.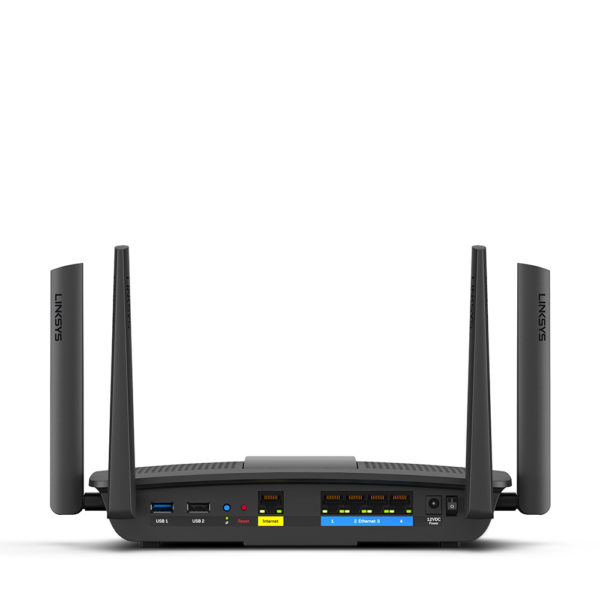 The Linksys EA8100-AH, fortunately, isn't as gigantic as some top-end routers have become of late. With four antennas and Linksys' usual sleek design, it shouldn't look out of place in the living room.
To handle all the traffic passing through, it also sports a 880MHz dual-core MIPS1004kc processor and 128MB of flash memory and 256MB of DDR RAM.
After all the excitement over mesh Wi-Fi kits last year, it's interesting that Linksys is coming up with a traditional big router for folks who don't need so many units throughout their homes.
The bad news is that the Linksys EA8100-AH is only available from StarHub now. Yes, it's another exclusive that the telecom operator has tied up after Google Wifi.
So, you get the S$329 Linksys router for free if you sign up for StarHub's 1Gbps fibre plans. Sounds like a good deal if you're going with the "green" operator.
What if you don't want to? Or have a contract with another telco? Unfortunately, you won't be able to buy the router for now.
Linksys wouldn't say how long its deal with StarHub is – it probably depends on the number of units the telco has promised to sell.
As a guide, the Google Wifi was exclusive to StarHub in Singapore for about eight months after it was first launched in August last year.