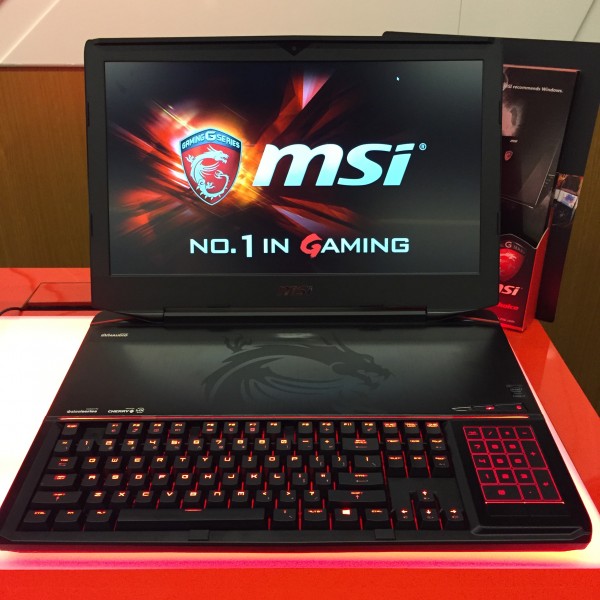 Hardcore gamers who are also keyboard purists have much to cheer about, with the release of the MSI GT80 Titan this week in Singapore.
The Taiwanese company's latest gaming laptop, the GT80's biggest feature is its in-built mechanical keyboard, the first of its kind.
Touting a Cherry MX Brown Switch, the GT80's keyboard promises to provide fast and precise actuation, along with light tactile feedback that conventional laptop keyboards don't provide as well.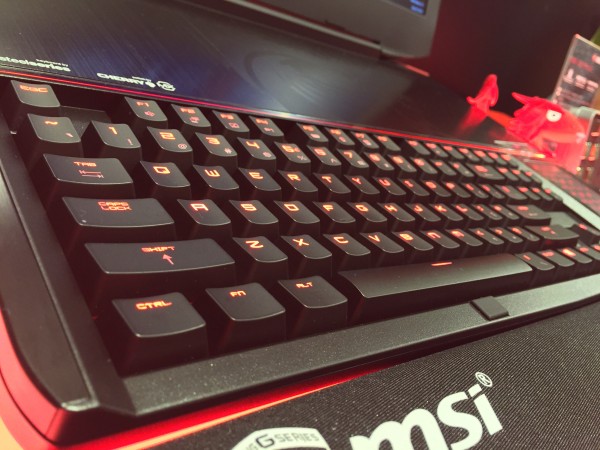 When I tried it out at MSI's event launch earlier this week, each key indeed felt more responsive. While a casual gamer like myself would probably not see much difference in our gaming experience, this can be a game changer for competitive players who swear by mechanical gaming keyboards.
The laptop's impressive lineup of hardware doesn't stop there. Every GT80 comes with a GeForce GTX 980M, a top-end graphics processor that enables players to take on the most visually challenging games smoothly.
For those insisting on maxing out all their settings, the GT80 can be paired with a second GeForce GTX 980M in SLI (scalable link interface) to run in tandem.
Upgrading the GT80's components is a breeze as well. The black panel above the keyboard can be removed to reveal the laptop's internal parts. Arranged in a modular fashion, users simply need to pop in or remove parts as and when they need it.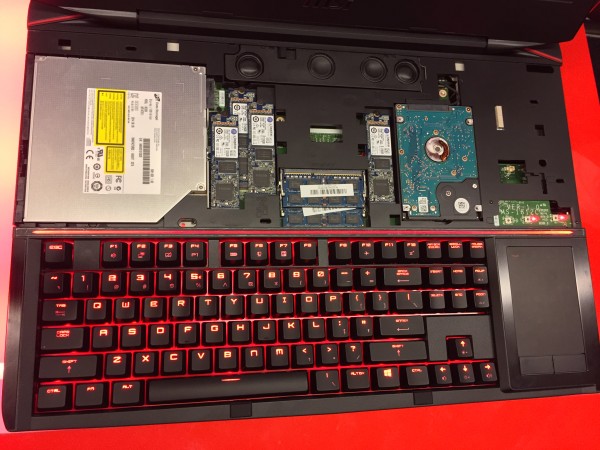 The GT80 Titan is an impressive setup. Unfortunately for MSI, its competitors aren't too far behind (if at all!)
One of the GT80's biggest issues is its weight and size. Weighing 4.5kg (with battery) and measuring 4.9cm in height, the GT80 is indeed a laptop of titan proportions.
In comparison, the Razer Blade Pro weighs 2.97kg and measures 2.24cm in height. Even the hefty-looking Alienware 17 weighs around 3.8kg and measures 3.4cm in height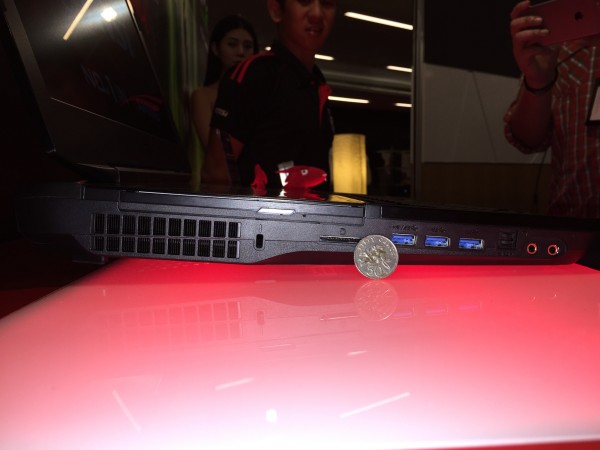 The GT80 also commands a hefty price tag. The standard version starts from S$4,599, with the upgradable SLI version going for a cool S$5,799.
That's not cheap at all. For a lot less, at S$3,299, I could buy the more portable Dell Alienware 17, which not only has a GeForce GTX980M as well, but also a touchscreen. Admittedly, the Dell machine has a smaller 17.3-inch screen instead of the 18.4-incher on the MSI GT80.
Still, if you throw in the US$299 (S$402) Alienware Graphics Amplifier, and a S$259 Razer Blackwidow mechanical keyboard, and the Alienware could pose a serious threat to the GT80.
To be sure, the GT80 Titan is a formidable laptop which will find its market – hardcore gamers on the move who must have a mechanical keyboard, a combination that none of its competitors can provide as of yet.
But unless MSI comes up with more attractive prices, gamers could find Razer and Alienware systems equally attractive alternatives.