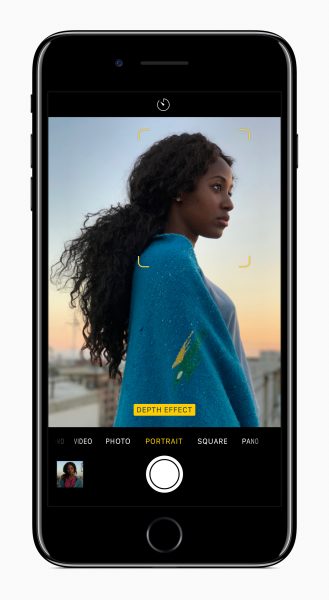 The Apple iPhone 7 Plus in your pocket or handbag is becoming a more powerful camera, simply by having its software updated.
The latest OS 10.1 released two days ago offers the much publicised feature called Portrait mode. This produces a shallow depth of field effect where the subject in the foreground is in focus while the background is blurred, adding dynamism and focus to the picture.
Portrait mode is still in beta, says Apple, but users can expect more enhancements in future updates of the OS. Only iPhone 7 Plus owners can enjoy the Portrait mode as it requires the rear dual-lens camera. On your camera app, the Portrait mode sits between the Photo and Square feature.
Apple first announced the Portrait model at a special event last month. Together with this update, Apple also released a bunch of fixes including:
– People names in the Photos app are saved in iCloud backups
– Fixes an issue that caused Photos to quit for some users when turning on iCloud Photo Library
– Improved the display of wide colour gamut photos in the grid views of the Photos app
– In Messages, new option to replay bubble and full screen effects
– Improves Bluetooth connectivity with some third-party accessories
iOS 10.1 is also available for the iPhone 5, iPad 3, iPad mini 2 and iPod touch 6th gen or higher.
Apple also released watchOS 3.1 which has fixes some small bugs. They include new options to replay bubble and full screen effects in Messages.
They also help resolve an issue where Activity rings may disappear from the watch face and another issue that could prevent Apple Watch Series 2 from fully charging.
I have been using the iPhone 7 Plus and the Apple Watch Series 2 for the last few weeks. Am looking forward to trying out the new updates soon.

Veteran tech writer Grace Chng has been following Apple for about 30 years.